rodičovstvo ako prostriedok pre osobný rast – od môjho brata; vraj mi tým nechcel nič naznačiť; Inak si myslím, že niečo na tom bude, ale je to veľmi zjednodušený pohľad na vec. Ako som mu odpísala
do určitej miery je to podľa mna pravda, ale

a) to predpokladá, že matka má na tie aktivity popri staraní sa o deti ešte čas a energiu a niekto iný sa o ne stará, keď ich ona robí

b) nie je to pre každého – niekto by sa rád vrátil, tam kde prestal pred materskou, len to nejde, lebo zrazu nemôže robiť také hodiny napr

c) keď mamy po materskej hľadajú zamestnanie, tak Ti môžem garantovať, že tie 3,4,5 rokov čo boli doma im nikto neuzná ako školenie v manažmente a people skills

d) čo sa týka platu a seniority, tak tých par rokov sa v klasických zamestnaniach prejaví
Ako ženy – ktorým je sprievodca určený predovšetkým – by sme v expertnom hodnotení uvítali vo väčšej miere zameranie sa na zdravie matiek a detí po pôrode. Cítime znepokojenie nad tým, že odborníci uprednostnili zo širšej ponuky ukazovateľov epidurálnu analgézu pri pôrode (PEDA) namiesto nejakého indikátora zdravia ženy po pôrode. Takéto informácie nie sú prístupné ani verejnosti, takže o šanciach ženy a dieťaťa prejsť pôrodom bez vážnejšej zdravotnej ujmy si môžeme vytvárať iba dohady. Údaje o miere nástrihov a cisárskych rezov majú slúžiť k ilustrácii toho, aké ťažké, priam až nemožné je v niektorých zariadeniach porodiť dieťa bez chirurgického zásahu. V situácii, kedy takáto šanca klesá v mnohých pôrodniciach pod 20 %, nám pripadá absurdné zameriavať sa na PEDA. Radi by sme rodili v takých pôrodniciach, kde rovnako záleží na dlhodobých dopadoch medicínskych zásahov na zdravie ženy a dieťaťa a kde sa personál z tohoto dôvodu snaží tieto zásahy minimalizovať na bezpečnú úroveň. Uvedomujeme si, že ako laičky nedokážeme posúdiť opodstatnenie lekárskeho zásahu v konkrétnom prípade, avšak všeobecná miera zásahovosti oproti ostatným vyspelým krajinám a tiež odporúčaniam Svetovej zdravotníckej organizácie sa nám javí neobhájiteľná.
The sociologist Pamela Stone studied a group of mothers who had made these decisions. Typically, she found, they phrased their decision in terms of a preference. But when they explained their "decision-making process," it became clear that most had made the "choice" to quit work only as a last resort — when they could not get the flexible hours or part-time work they wanted, when their husbands would not or could not cut back their hours, and when they began to feel that their employers were hostile to their concerns. Under those conditions, Professor Stone notes, what was really a workplace problem for families became a private problem for women.

This is where the political gets really personal. When people are forced to behave in ways that contradict their ideals, they often undergo what sociologists call a "values stretch" — watering down their original expectations and goals to accommodate the things they have to do to get by. This behavior is especially likely if holding on to the original values would exacerbate tensions in the relationships they depend on.

In their years of helping couples make the transition from partners to parents, the psychologists Philip and Carolyn Cowan have found that tensions increase when a couple backslide into more traditional roles than they originally desired. The woman resents that she is not getting the shared child care she expected and envies her husband's social networks outside the home. The husband feels hurt that his wife isn't more grateful for the sacrifices he is making by working more hours so she can stay home. When you can't change what's bothering you, one typical response is to convince yourself that it doesn't actually bother you. So couples often create a family myth about why they made these choices, why it has turned out for the best, and why they are still equal in their hearts even if they are not sharing the kind of life they first envisioned.
farebné mravce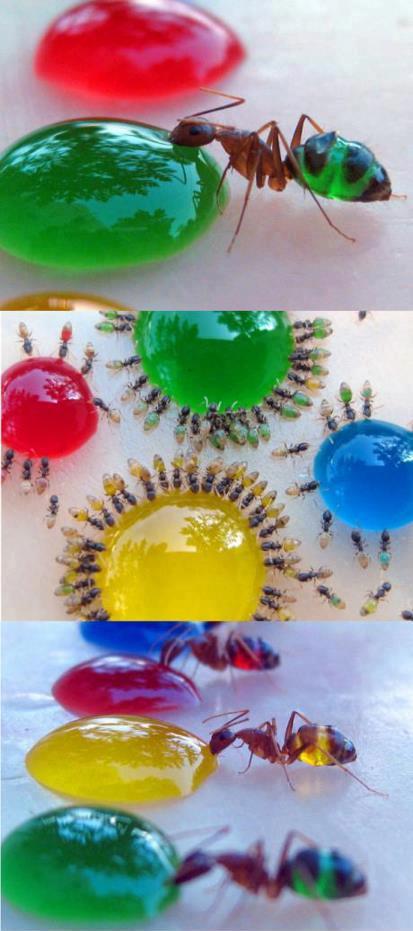 M. Gullerová: Slovensko by malo vytvoriť podmienky pre návrat slovenských vedcov zo zahraničia
Vedu treba popularizovať, pretože vývoj celej spoločnosti závisí od vedeckého pokroku. Treba si uvedomiť, že ak vedci zostanú v nedocenenej pozícii, čoraz menej mladých ľudí pôjde vedu študovať a robiť. Jednoznačne by prospelo, keby slovenské inštitúcie a univerzity sledovali svojich absolventov v zahraničí, pozývali ich späť, povedzme prednášať, a tým umožnili slovenským študentom osobne sa stretnúť s vedcami zo zahraničia. Taktiež je dôležité viac popularizovať jednotlivých vedcov, ktorí sa presadili svojou prácou. Napr. v top vede je stále veľmi málo žien. Určite by pomohlo, keby sa viac hovorilo o ženách – vedkyniach, ktoré dokážu zvládnuť top kariéru aj rodinu.