Bola som na týždeň v Belgicku, v mestečku Blankenberge, na brehu mora. Akurát k tomu moru som sa veľmi nedostala. Toto som cvakla hneď prvé ráno po ceste na prvú z tých konferencií. A odvtedy už nebolo kedy.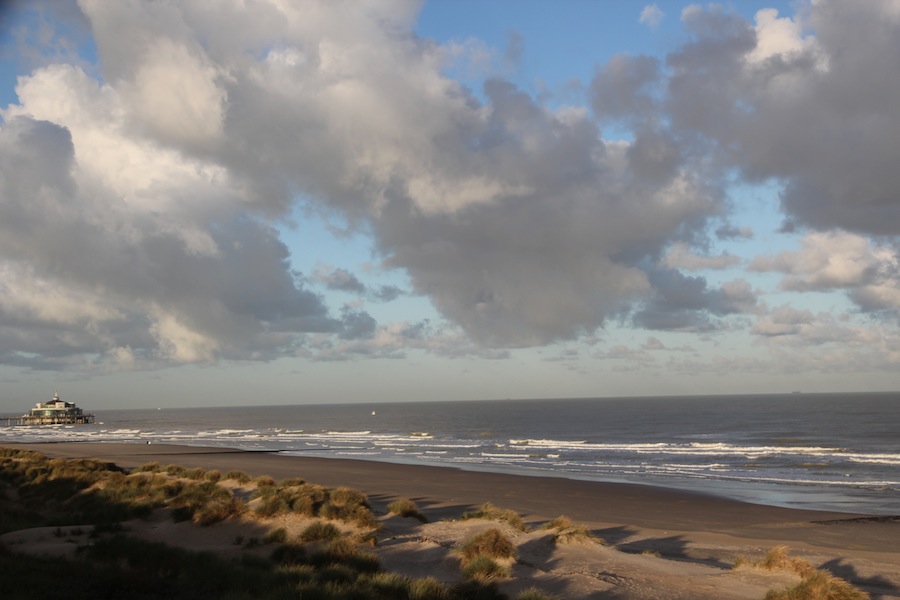 Tá prvá konferencia bola pre pôrodné asistentky. Zišlo sa ich asi 250 z vyše 40tich krajín sveta. Zo Slovenska prišlo 5 a ja som im tlmočila. Len zopár momentiek:
Toto by malo konečne doraziť aj na Slovensko ("Podľa Cochrane Databázy, rutinné používanie polohy na chrbte s nohami hore počas druhej doby pôrodnej je škodlivé"):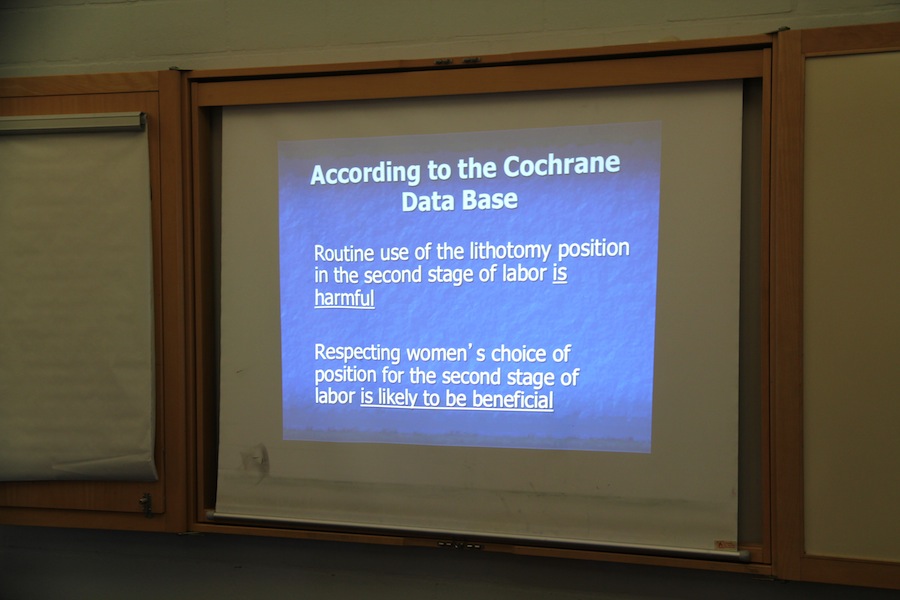 Praktická ukážka jednej zaujímavej pôrodnej polohy. Debra Pascali-Bonaro v červenom je na mieste otca alebo duly, rodiaca mamička má modré tričko. Pôrodná asistentka za chvíľu príde zachytiť bábätko.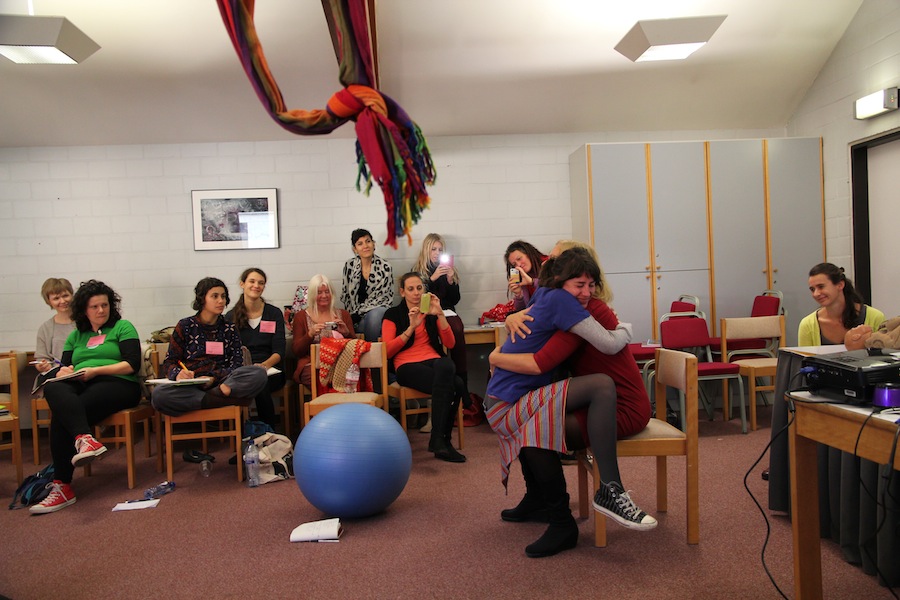 Michel Odent a jeho prednáška: First, do no harm.
Výuka palpačných zručností – ako hmatom zisťovať polohu a veľkosť bábätka.
A toto už začína druhá konferencia – o ľudských právach.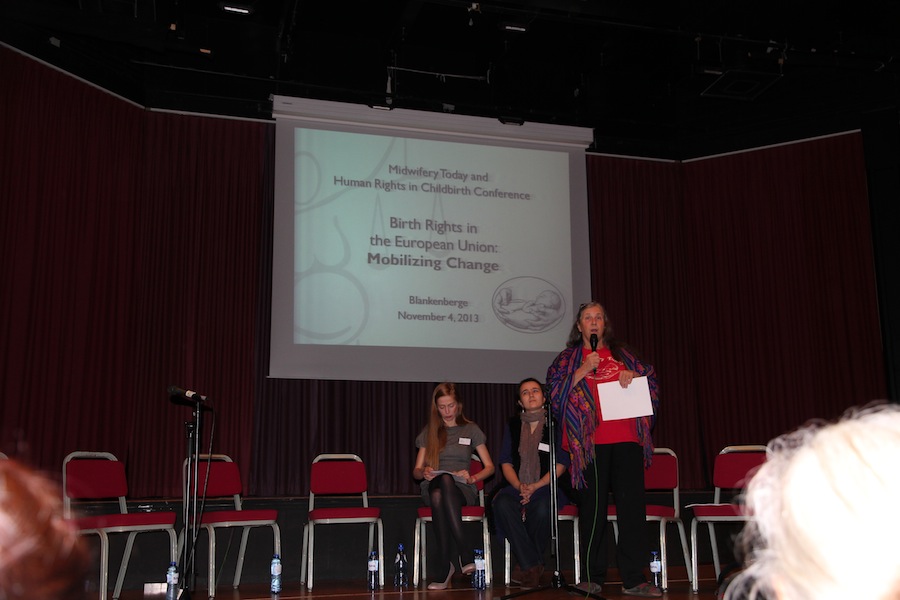 Začala panelovou diskusiou Ternovszky Defense, kde pôrodné asistentky, duly a ich právnici/čky rozprávali o súdnych sporoch, v ktorých sú zainteresované a v ktorých sa odvolávajú na rozhodnutie Európskeho súdu pre ľudské práva v prípade Ternovszky vs Maďarsko (2010). Rozprávala aj česká pôrodná asistentka Zuzana Štromerová a jej právnička Zuzana Candigliota. Potom nasledoval panel o etike a ekonomike. A po ňom prišiel na rad panel Ternovszky Offense, kde matky alebo ich zástupcovia rozprávali ako bojujú o svoje práva a ako sa pri tom opierajú o ten spomínaný rozsudok. Moderovala ho sama Anna Ternovszky (s oranžovým šálom vľavo).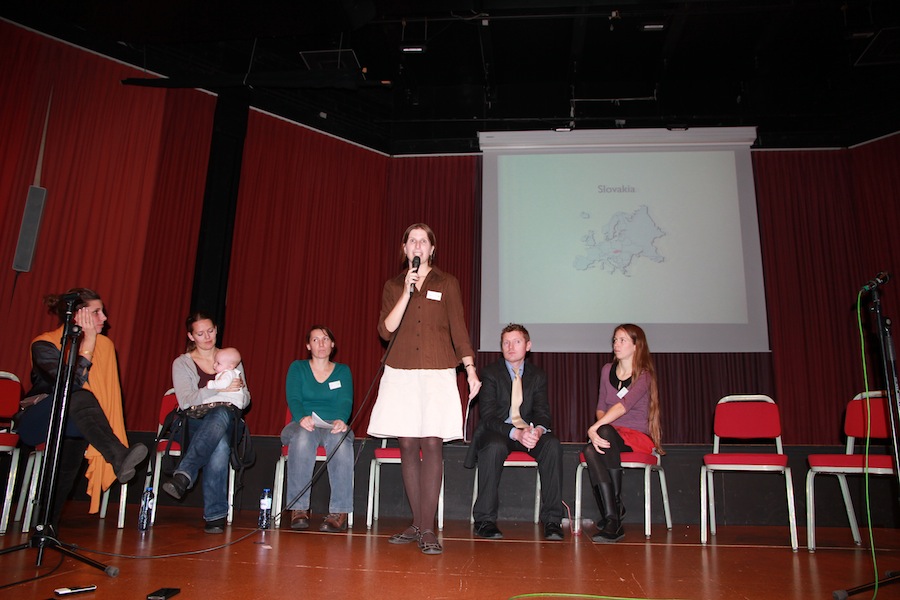 Ja som tam rozprávala o situácii na Slovensku a o prípade jednej mamičky, ktorá sa na naše občianske združenie obrátila s prosbou o pomoc.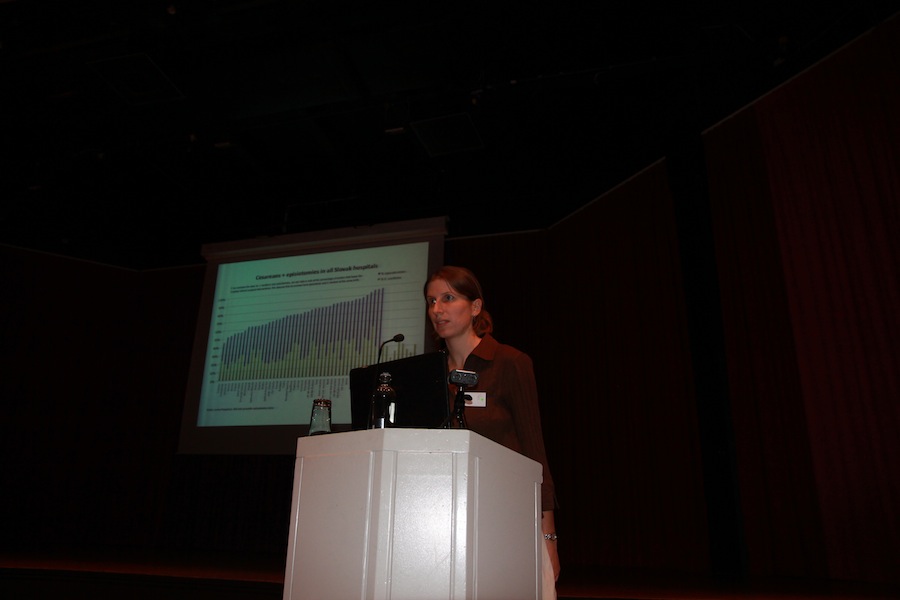 Potom ešte debata s účastníkmi z krajín východnej európy o možnej spolupráci a šprint na lietadlo. Domov som došla vyžmýkaná ako citrón, ale stálo to za to. Kopa nových kontaktov, inšpirácie… dúfam, že to bude na niečo dobré.