Tento článok bude mať viac obrázkov ako textu, ale to je tým, že lepšie raz vidieť, ako dvakrát… čítať. (Predchádzajúca veta neplatí o obľúbených knihách, tam je to presne naopak.) Vybrali sme sa aj s deťmi na predĺžený víkend a dve "túry" do Tatier.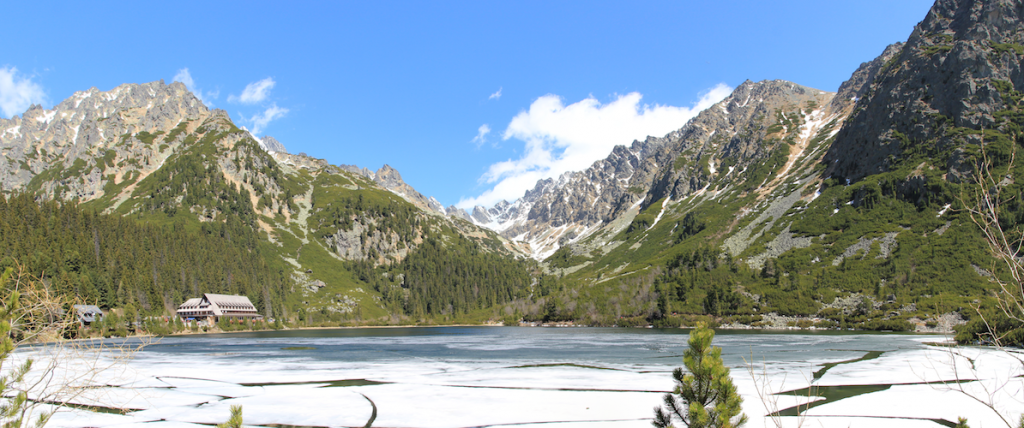 Po návšteve kamarátov v Liptovskom Hrádku a naozaj dobrom obede v Point-e  (v Mišovom prípade nečakane dobrom, ja som tam už raz predtým bola), sme dorazili na Štrbské pleso až poobede. To už sme sa nikam ďalej nehrabali, len zobrali odrážadlo a kolobežku a išli pozrieť pleso.
Kika a Kubo obzerajú vodu.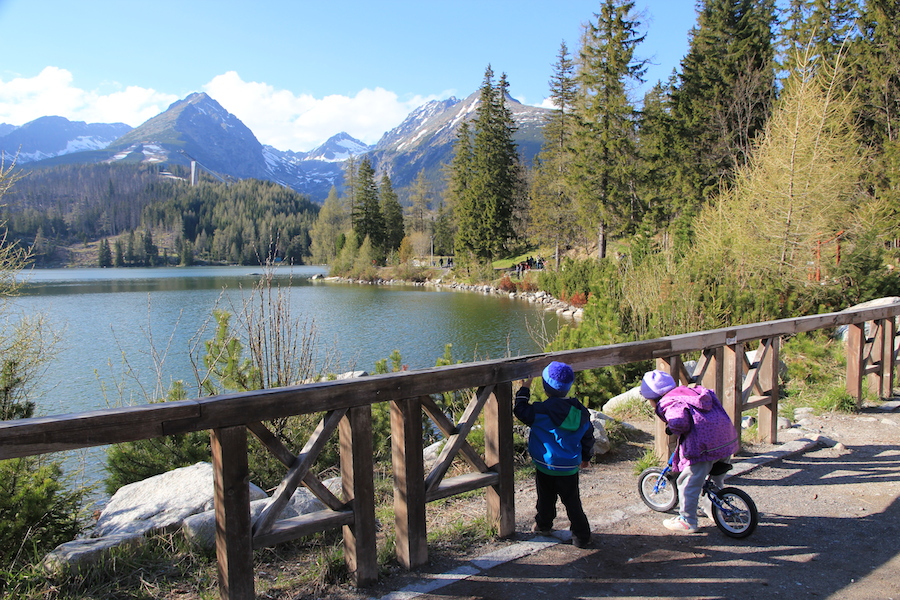 Kika lezie po kameňoch.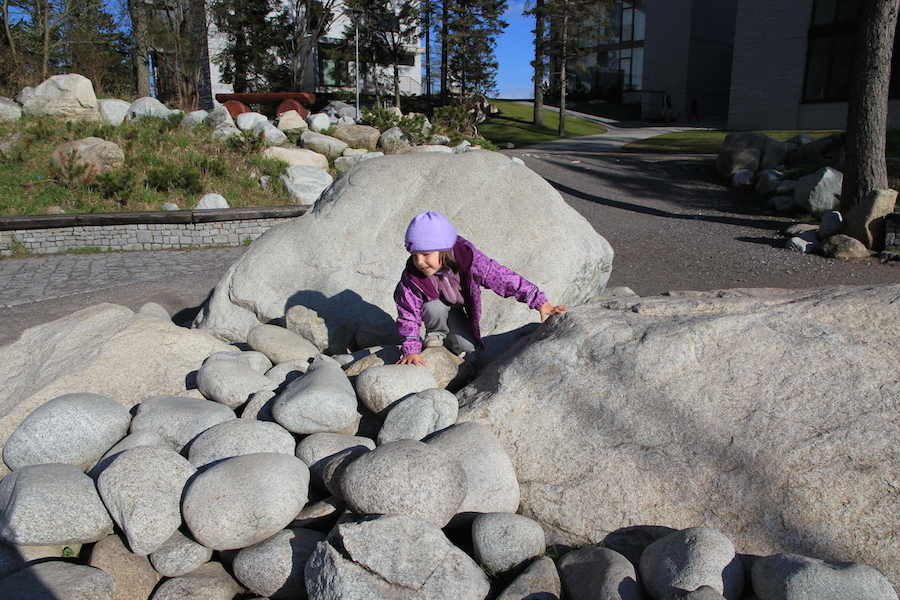 Kubovi to s kolobežkou zatiaľ nejde, ale rád sa na nej nechá voziť.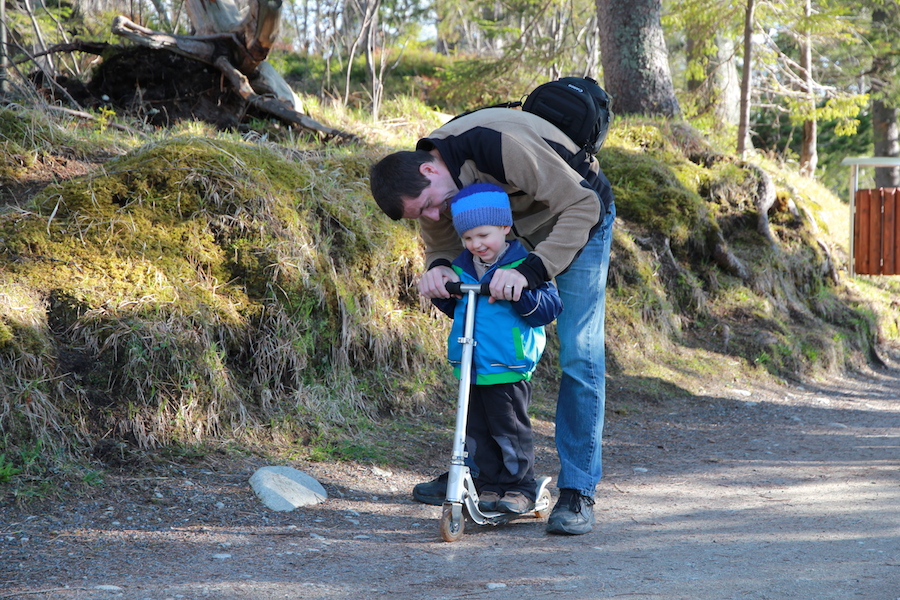 Toto už je ďalší deň ráno, nadšene bežíme na vláčik.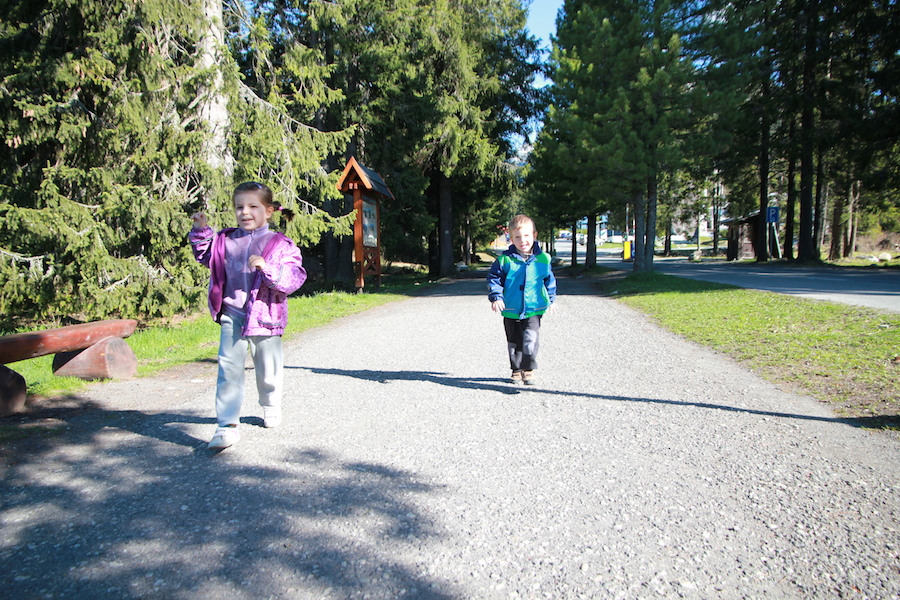 Počasie nám vyšlo ukážkové.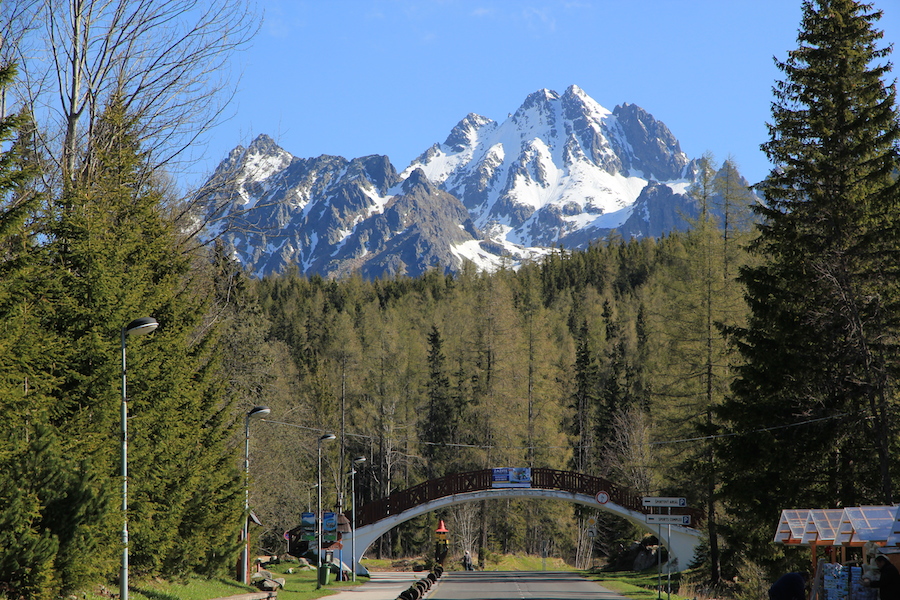 Vláčikom do Starého Smokovca.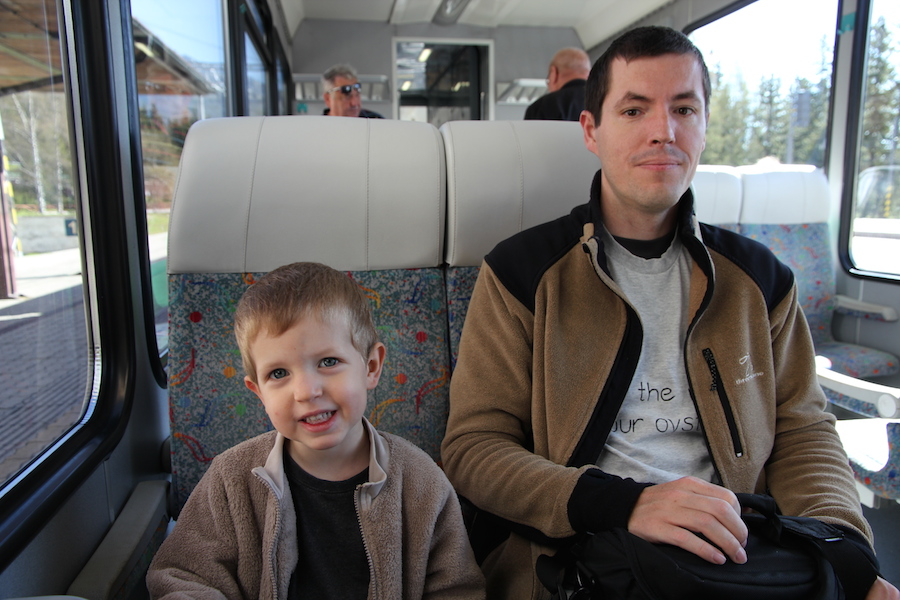 Potom lanovým vláčikom na Hrebienok a dolu popri Bilíkovej chate k vodopádom.
Cesta hore pozdĺž potoka je vyčerpávajúca, takže sme sa museli aj posilniť koláčikmi "co dům dal".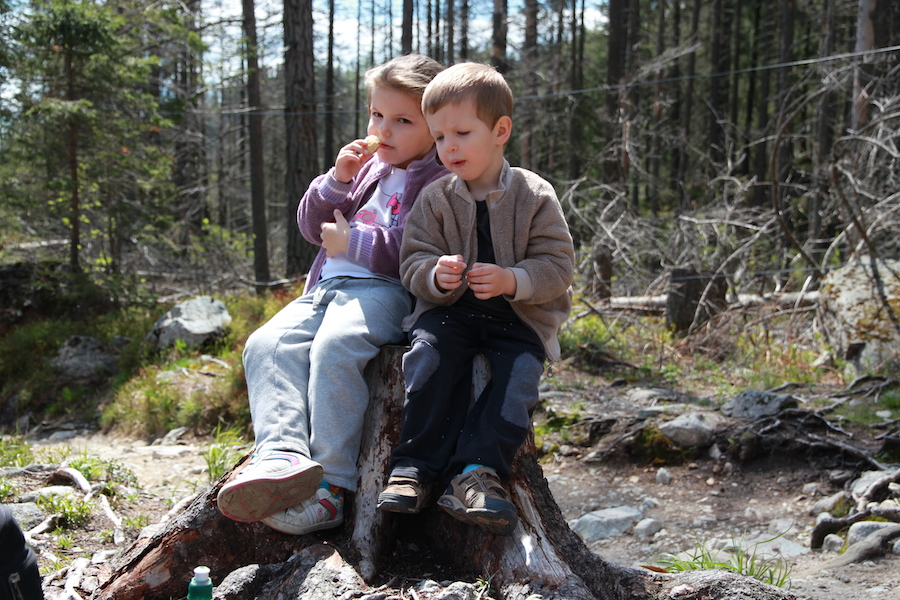 Vody bolo dosť. Kubo samozrejme skúšal, ale všetka, na ktorú sme natrafili, bola studená.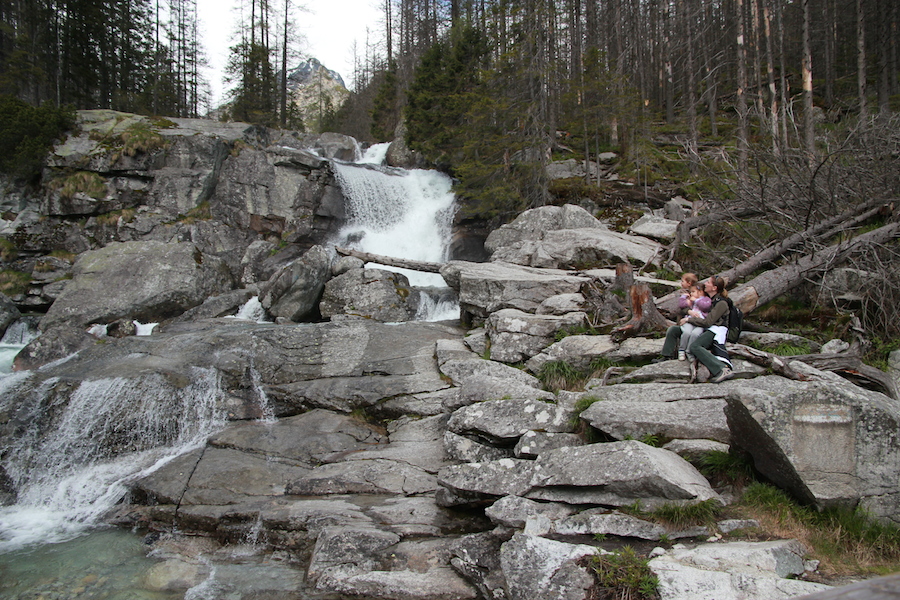 Podarila sa nám dokonca aj spoločná fotka.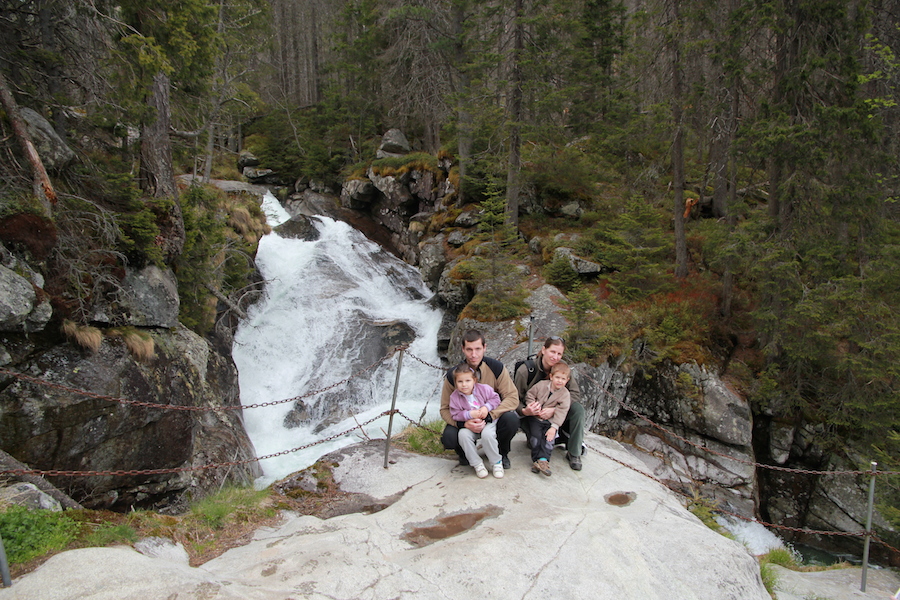 Pri Rainerovej ubytovni sme vyšli na magistrálu a tou naspať na Hrebienok. 5-ročná Kika to prešla celé sama, 3-ročný Kubo finišoval na koni. A vo vláčiku to zalomil úplne.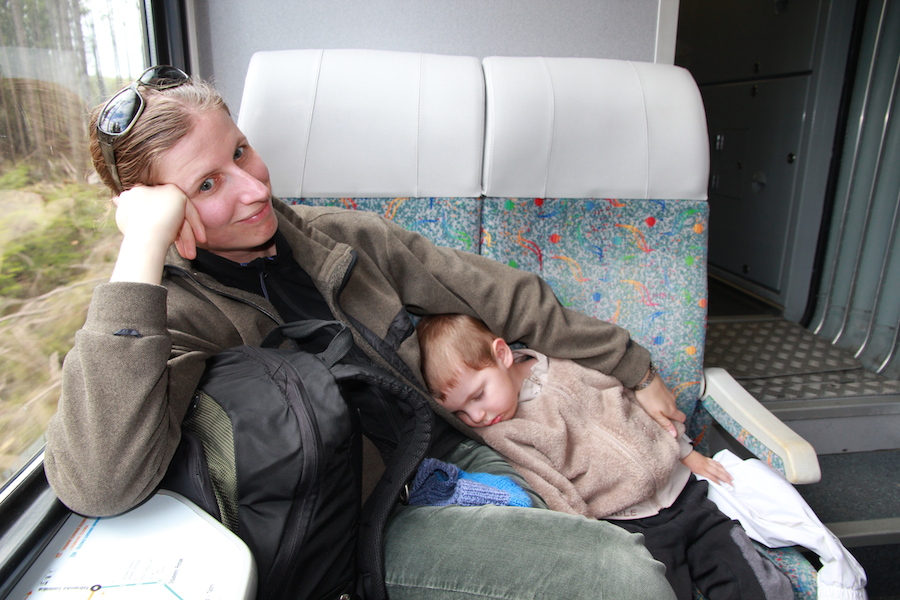 V sobotu sme sa zo Štrbského vybrali na Poradské pleso. Čiapky sme si po skúsenostiach z predošlého dňa pre istotu nezobrali, takže keď začalo fučať, museli sme použiť šatky.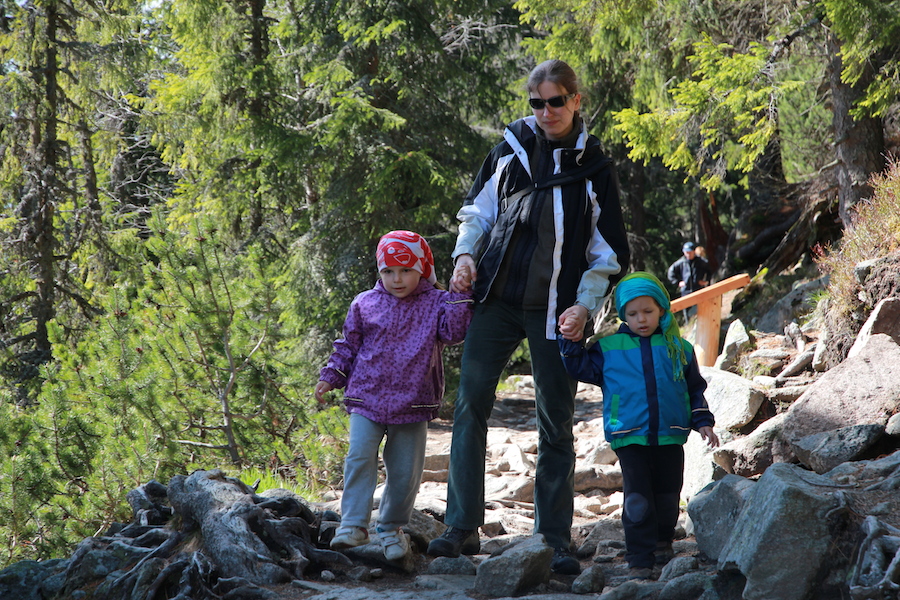 Výhľady boli parádne. Vrcholky kopcov ešte zasnežené, jasná obloha…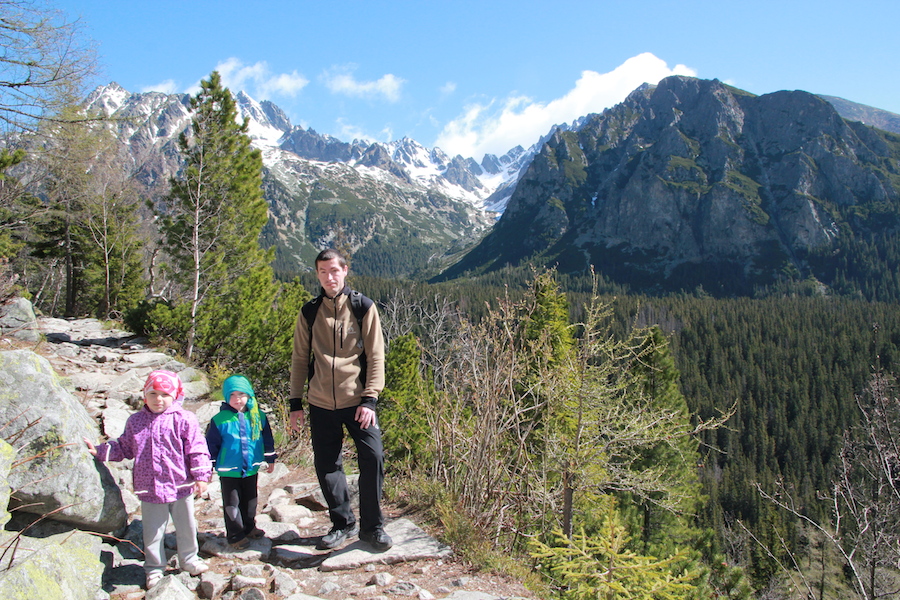 Ešte jeden.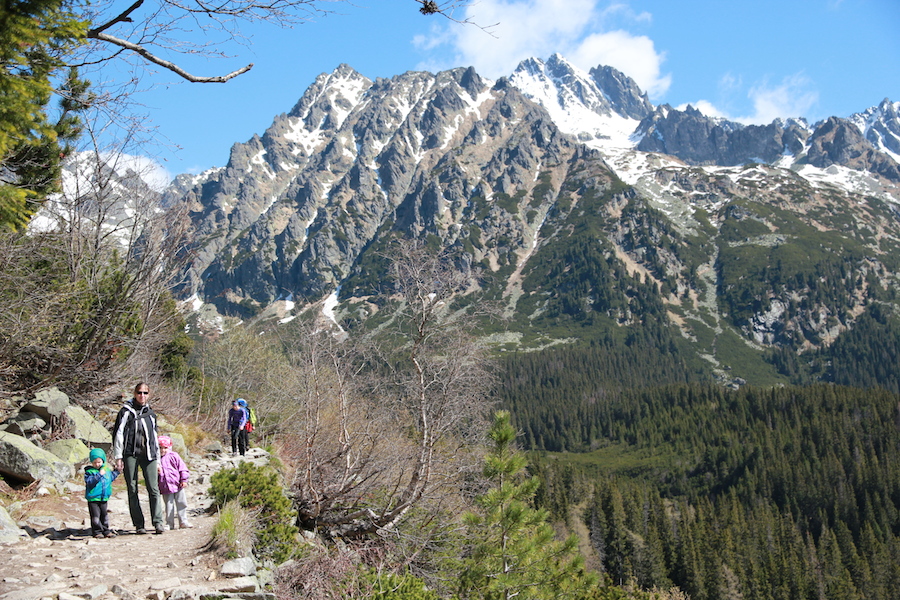 Na Popradskom plese sme si dali zaslúžené parené buchty.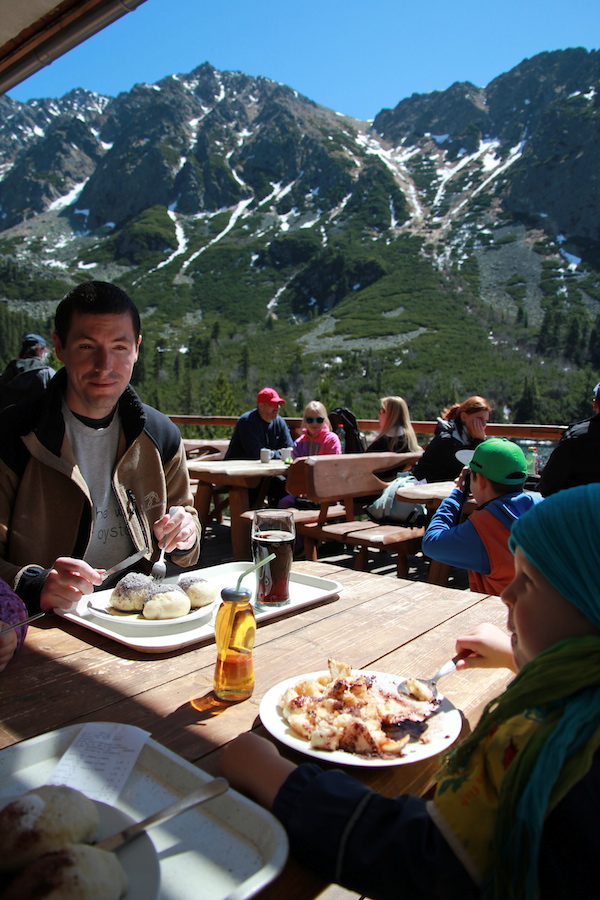 Na plese boli ešte neroztopené kusy ľadu.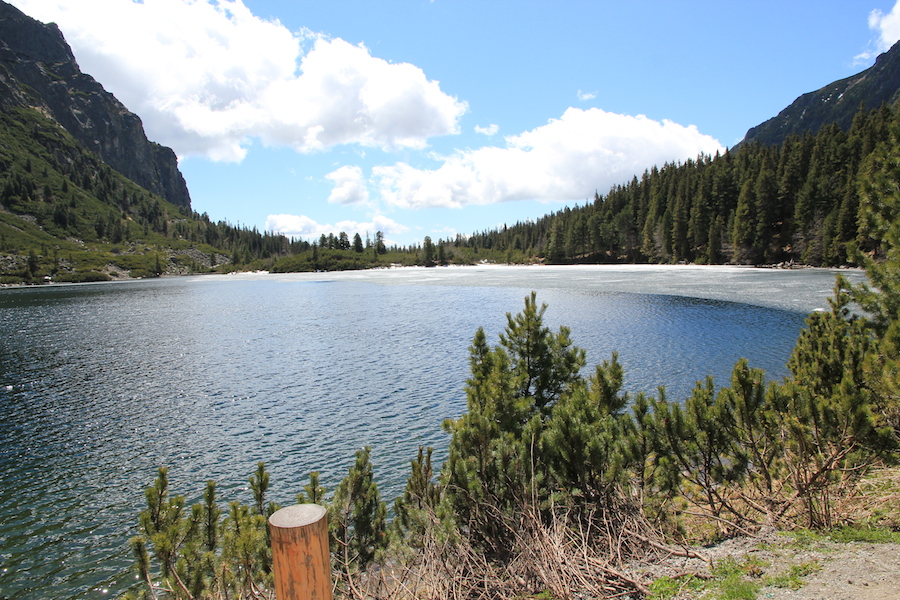 Po úspechu predošlého dňa sme si povedali, že trhneme rekord a z tohto výletu dáme aj druhú rodinnú fotku.
Ľad sme si museli ísť obzrieť a vyskúšať aj zblízka.
Naspäť nám bolo jasné, že to už po tej istej ceste nedáme. Ale ešte sme ich prehovorili na cestu dole kopcom na vláčik. Asi polovicu sa zabávali s palicami a obzeraním cyklistov šlapajúcich v protismere a potom Kubo odkväcol a Kiku bolo treba ukecávať. Ale došli sme.
V nedeľu sa už pokazilo počasie, ale to nám nevadilo, lebo plán bol aj tak využiť zľavový kupón a ísť sa vyčvachtať do Aquaparku Tatralandia. Nemohli sme obísť ani legový festival, ktorý tam práve bežal.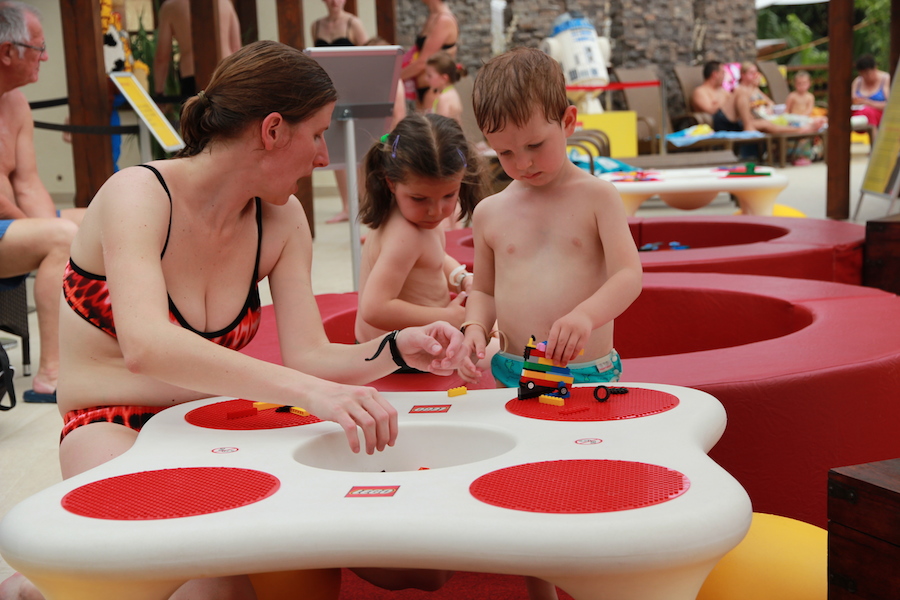 Deti aj rodičia štafetovo stavali medveďa v nadživotnej veľkosti.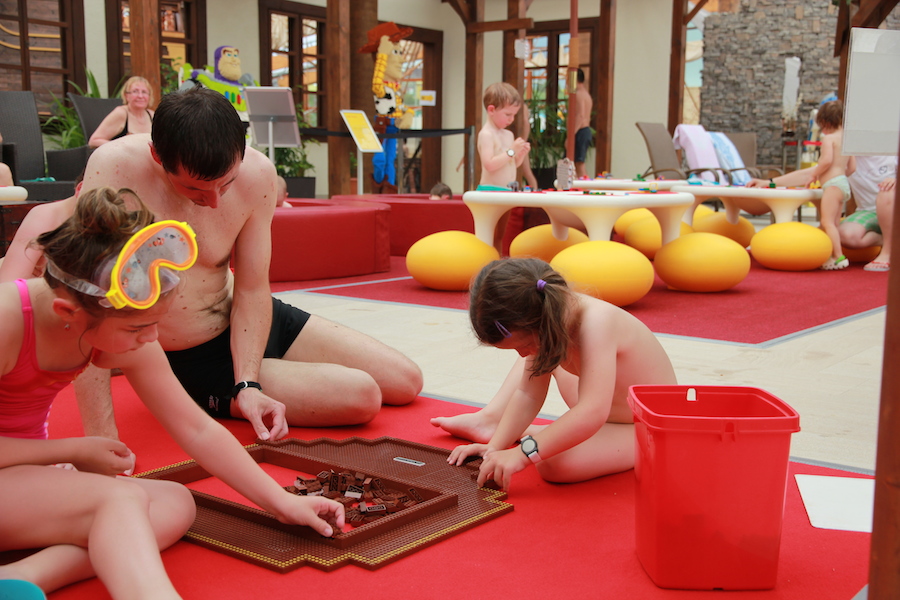 Tu už je polovica hotová.
Ale sme aj plávali, vyskákali decká na vodnej zumbe (či čo to bolo) a trochu sa pošmýkali (jedenkrát aj my dvaja s Mišom spolu, po dôkladnej inštrukcii detí, pri ktorej toboganovej diere majú čakať).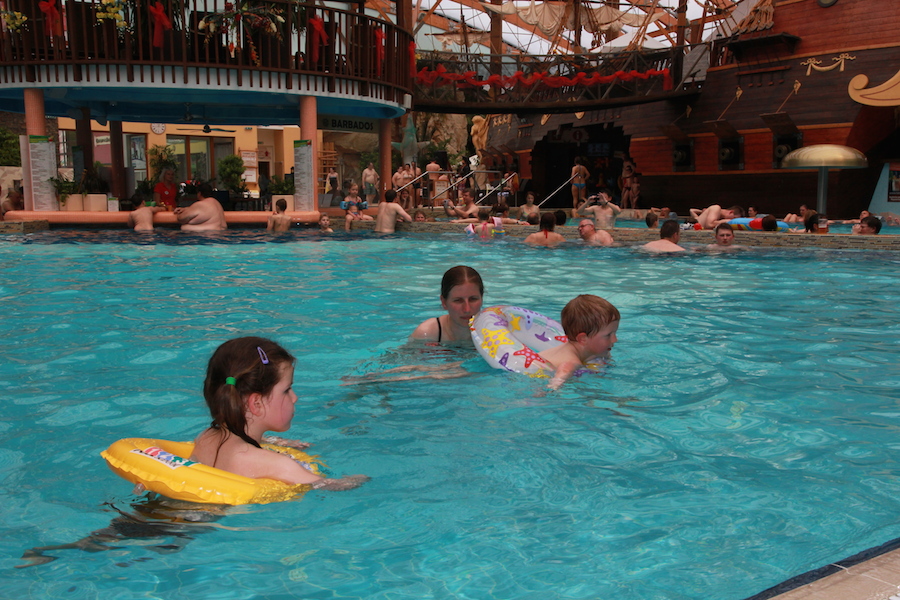 Kiku dokonca prešla fóbia z mokrých vlasov, takže sme mohli ísť aj bez kúpacej čiapky.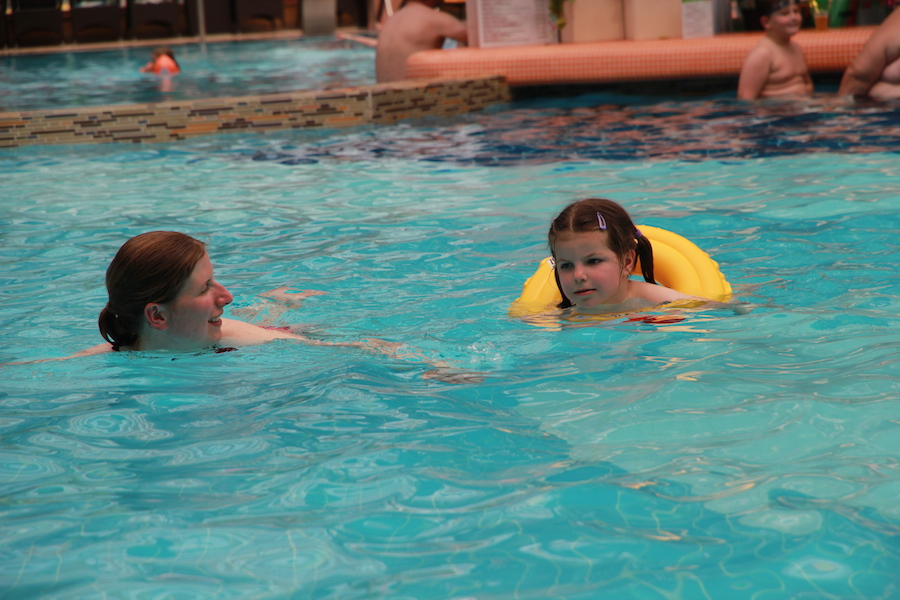 Výborný výlet.