V stredu podvečer som na Women Deliver išla počúvať panelovú diskusiu mocných? silných? žien. Moderovala novinárka Femi Oke a diskutovali:
Cecile Richards – prezidentka a CEO Planned Parenthood; okrem iného sa jej podarilo dosiahnuť, že antikoncepcia má byť v USA pokrytá zdravotným poistením
Graca Machel – zakladateľka Graca Machel Trust, jedného pekného dňa prinútila bezpečnostnú radu OSN, aby sa presťahovala do susednej miestnosti, v ktorej ju mohli vypočuť, a aby sa zaoberala dopadom vojnových konflikov na deti; jediná žena, ktorá bola prvou dámou dvoch štátov
Helle Thorning-Schmidt – CEO Save the Children International, bývalá Dánska premiérka
Tawakkol Karman – nositeľka Nobelovej ceny za mier, zakladateľka a prezidentka Women Journalists Without Chains
Toyin Ojora Saraki – zakladateľka a prezidentka Wellbeing Foundation Afrika; veľmi distingvovaná pani, ktorá vie úžasným spôsobom rozprávať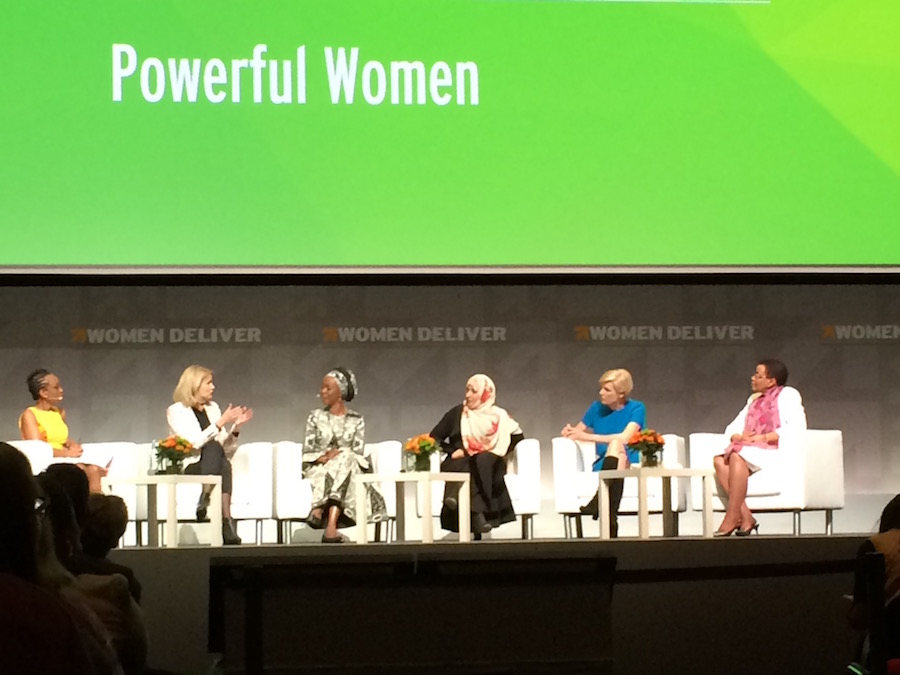 Rozprávali o tom, ako používajú svoju moc, aké to so sebou nesie vedľajšie efekty, čo môžu robiť iné ženy, aby sa mohli rozhodovať o dôležitých veciach, ako ich ľudia vnímajú. Veľmi feministické, veľmi zaujímavé. Ale koniec to úplne zaklincoval a veru nie dobrým spôsobom:
Voľne preložené: to, čo nás robí mocnými je, že budujeme hnutia a prepájame ich s ľuďmi, ktorí majú moc. Zase len "krky, ktoré otáčajú hlavu", "našepkávačky", prostredníčky. Áno, je to trochu vytrhnuté z kontextu, ale je veľmi smutné, keď sa päť najmocnejších žien, aké dokázali zohnať na takúto diskusiu, zhodne, že ich sila je v tom, že dokážu ovplyvňovať ľudí (čítaj chlapov), ktorí majú moc.