Prvá bola na Veľkej Rači na začiatku februára. Aj keď to nie je ďaleko od Žiliny, bývali sme v Oščadnici (tu, príjemné), lebo docestovali bratia a spol z Blavy a rodina z Čiech. Deti lyžovali na striedačku so všetkými (ďakujeme).
Z Oščadnice som sa ja plynule presunula do Vrátnej na workshop. Tu sme bývali v hoteli Rozsutec (tiež príjemné, výborný wellnes, zlá masáž), doobedia lyžovali, poobedia pracovali. -5, menčester na Poludňovom grúni a takmer prázdny svah – moja najlepšia lyžovačka túto zimu.
No a potom sa skrásnilo počasie. A vtedy sa chodí na Martinky. Od budúceho týždňa nám zase začína semester, tak sme si s kolegami zobrali jeden deň dovolenky a išli si pozrieť Slovensko na dlani. Lyžovačka nebola ideálna, ale za tie výhľady to stálo.
A tento krásavec je dnešný: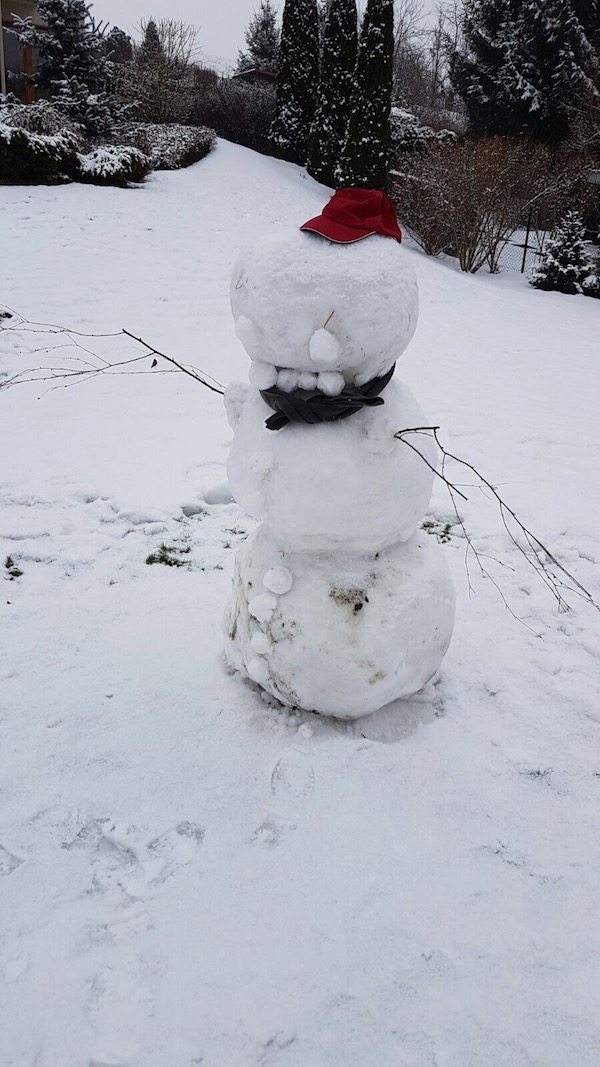 Stavali Kika a Kubo s mojím ocinom, kým som ja s Mišom dospávala včerajší ples. Ale vyzerá trochu hororovo, nie?