Včera to tak nejak vyšlo, že sme boli cely deň zavretí, takže dnes sme sa skutočne potrebovali kvalitne vyvenčiť. A Kika tak svojsky kikovsky zahlásila, že ona nikam nejde a už vôbec nie lyžovať. Tak som nabalila čučoriedkovú bublaninu a sľúbila, že bude môcť fotiť. Miša sme nechali doma učiť sa, Kubo lyžoval na Dedovke s mojím otcom, ja s Kikou sme sa s nimi vyviezli prvú jazdu lanovkou (sezónne lístky sme túto zimu vylyžovali dobre, takže mi až tak nevadilo, že dnes lyžovať nebudem) a pobrali sme sa po hrebeni na Veľkú Raču.
Zo začiatku sa to samozrejme nezaobišlo bez šomrania, ale kým sme niečo videli, tak v lese bolo tak rozprávkovo krásne, že aj Kika musela uznať, že sa oplatilo ísť.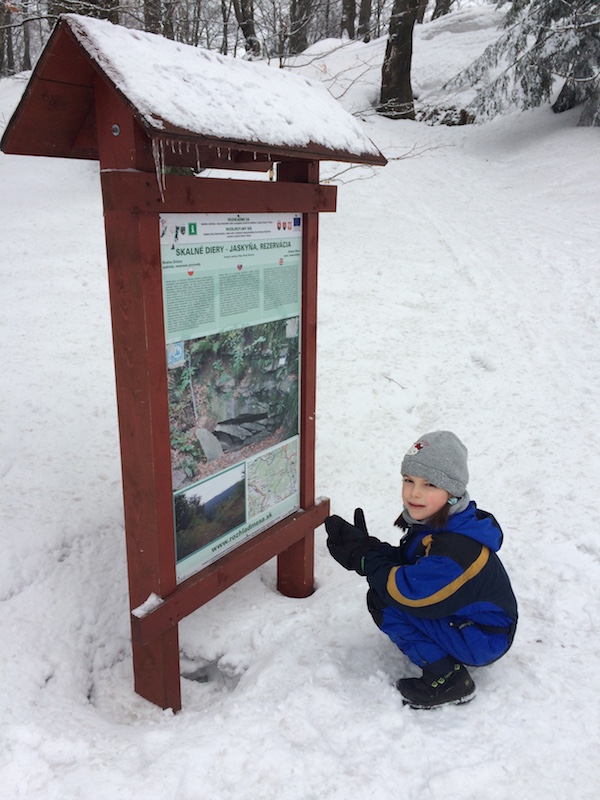 Táto tabuľa nás zmiatla, lebo asi nebola umiestnená úplne tam, kde mala byť a podľa nej sme boli k vrcholu bližšie než v skutočnosti. Vedľajší efekt však bol zase o kúsok zlepšená morálka.

Tieto dve fotky už sú na hraniciach s Poľskom. Nebolo vidno vôbec nič a Kika zahlásila, že v tom Poľsku teda majú oveľa väčšiu zimu ako u nás. Aj do vrcholovej knihy sme napísali, že riadna kosa.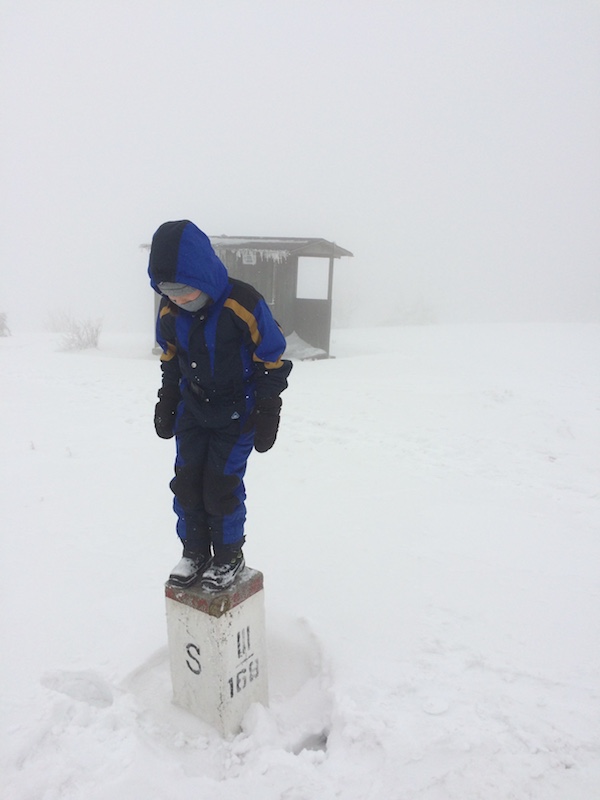 Nečakali sme na skialpinistov a spravili sme si selfie.
A potom šup, šup dole na čaj a zraz s našimi dvoma lyžiarmi.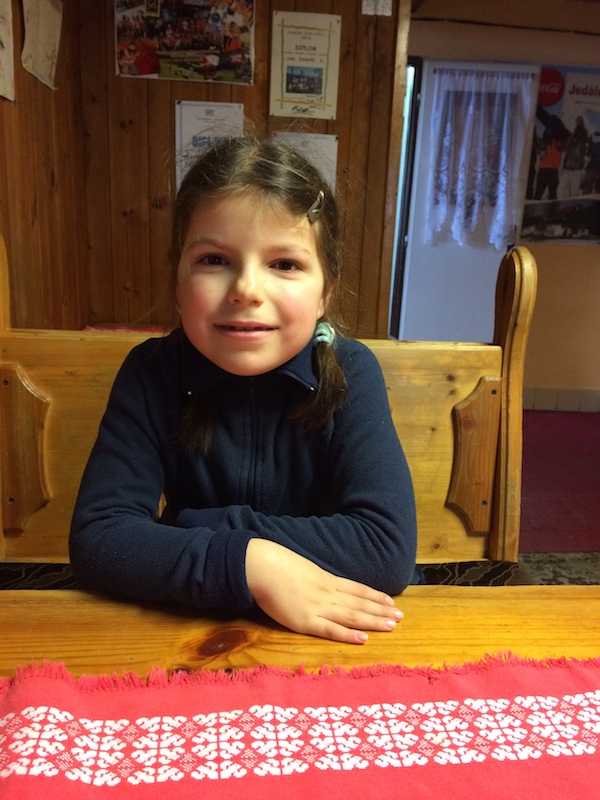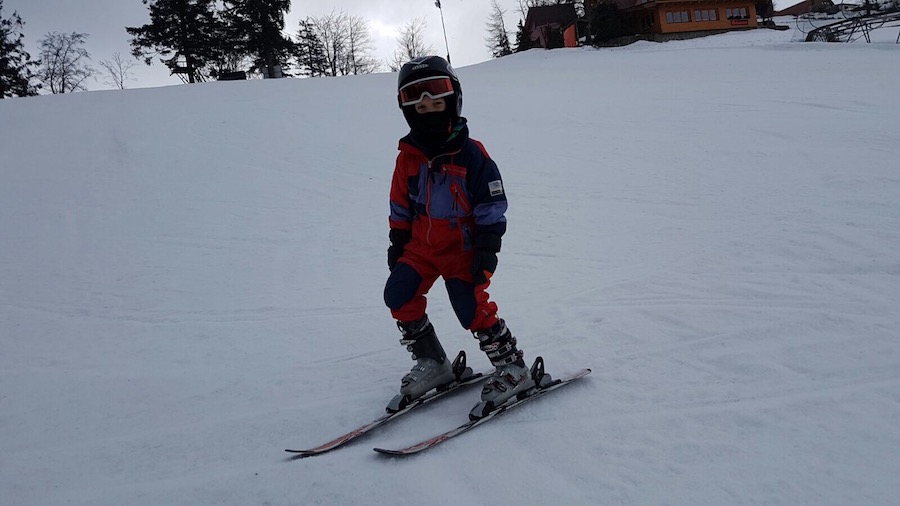 Tá hodina hore po hrebeni bola akurát a jediné, čo by tento výlet vylepšilo by bolo slniečko a výhľad na vrchole.