Vstupy do národných parkov a chránených oblastí sú v Amerike platené – $25-$35 za auto, takže keď človek ide do viacerých, tak ako sme boli my, už sa to nasčíta. Na takéto príležitosti majú ročný preukaz (America, the Beautiful), ktorý stojí $80. To vôbec nie je zlé a už sme to v minulosti využili, ale tentokrát sme nemuseli kupovať ani ten.
Majú tu totiž ešte program Every kid outdoors, kde každý štvrták a štvrtáčka na základnej škole dostane ročný preukaz a môže zobrať celú svoju rodinu. Bolo to treba najprv sprocesovať cez Kubovu triednu učiteľku a potom si voucher vymeniť za kartičku (to sme spravili ešte v New Jersey). Ale potom sme už len na každom vstupe ukazovali kartičku a Kuba.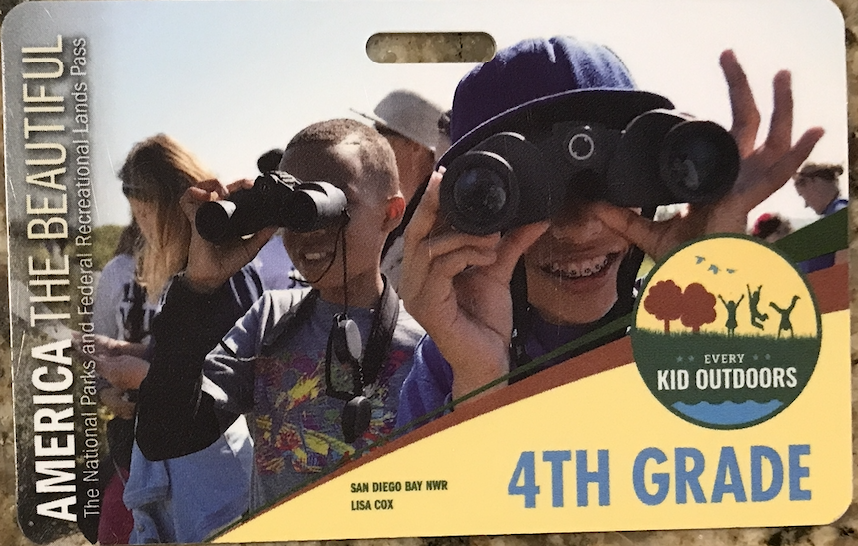 Karta platí do 31. augusta po štvrtom ročníku, takže sme si ju zobrali ešte aj na Sandy Hook Beach posledný víkend pred začiatkom školy, kde je cez leto platený vstup. Bolo zamračené, veľké vlny, ale odvážlivcov to neodradilo.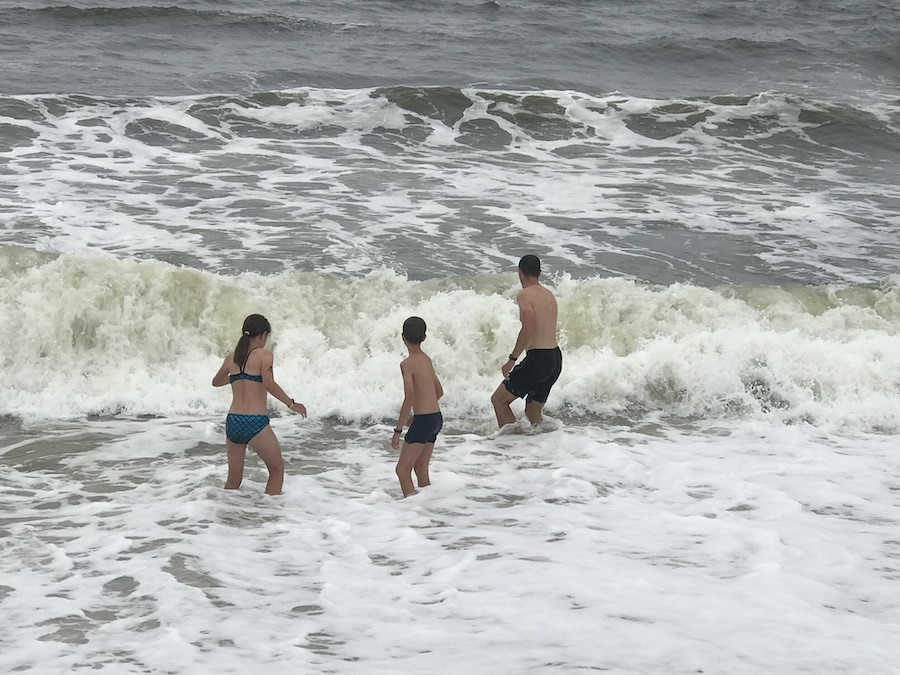 Toto bolo druhý raz tento rok, čo sme sa vybrali k moru, snáď ešte nie posledný.