Iba tieto dva obrázky: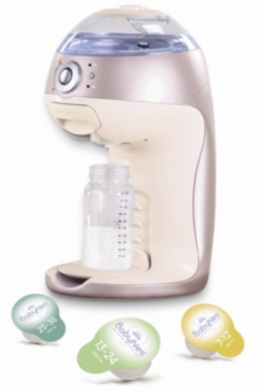 … ale akosi sa mi nedarí udržať prsty od klávesnice.
Nestlé pred pár dňami predstavilo mašinku, ktorá je vpodstate kávovar, ibaže nepripravuje kávu ale umelé mlieko pre bábätká. Predávajú ju zatiaľ iba vo Švajčiarsku, ale vôbec ma neprekvapí, ak časom dorazí aj do iných krajín. Samotná mašinka stojí okolo $290 a dávajú sa do nej jednodávkové kapsule, pričom jedna fľaška mlieka vyjde na niečo vyše $2. Keby to bábo jedlo tak často ako Kubo, tak sa nedoplatím. Keby jedlo len každé tri hodiny, tak je to skoro $20 na deň.
Ešte niekto iný okrem mňa, komu sa to zdá strelené?