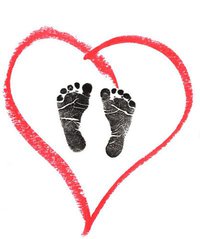 Vedľajší účinok Kubovho štrajku je, že mi teraz sedí doma jedna iba párkrát použitá pumpa…
Prečítala som si, že nemocnice nemajú dosť materského mlieka…
Na Slovensku som chodievala darovať krv…
…a tak som kontaktovala najbližšiu mliečnu banku. Zo začiatku to vyzeralo dobre. Hej, mlieko potrebujú, spĺňam základné požiadavky (kŕmim dieťa mladšie ako rok, som zdravá, neberiem lieky, nefajčím a som ochotná ísť na krvný test, ktorý oni zaplatia), budú ma kontaktovať na "druhé kolo pohovoru". O dva dni mi zavolala pani, ktorá mala podrobnejšie otázky, ale pomerne rýchlo postrehla môj prízvuk a povedala, že s mojím dovolením teraz preskočí na otázku, ktorá by inak prišla až neskôr, že či som z Európy alebo som tam dlhodobo bývala.
A ja že zo Slovenska a že okrem malých prestávok som tam žila, kým som sa neodsťahovala do Ameriky pred vyše piatimi rokmi. Tak to jej je ľúto, ale mlieko odo mňa nemôžu prijať. Ani od nikoho iného, kto od roku 1980 strávil v súčte aspoň 3 mesiace v UK alebo 5 rokov vo zvyšku Európy. Kvôli chorobe šialených kráv (BSE). Nedá sa na ňu (respektíve na to, čo spôsobuje u ľudí) v zásade testovať a inkubačná doba sa počíta na roky. Riziko, ktoré oni nemôžu podstúpiť.
Škoda.
Sú mi len divné tie časové limity. Za dva a pol mesiaca v Anglicku alebo 4 roky na Slovensku by som sa nemohla nakaziť ale za 4 mesiace a 6 rokov už áno? Túto otázku som jej nepoložila, lebo to nie je jej rozhodnutie, predpisy nepustia.
Je aj iná možnosť – Eats On Feets. Je to také lokálne neformálne darcovstvo. Organizácia priamo spája matku, ktorá má mlieko nazvyš, s matkou, ktorá nemá dosť. Prípadné otázky a testovanie si tieto dve vyjasnia medzi sebou. To si ešte nechám prejsť hlavou.
Jeden dôvod, prečo sa mi banka pozdávala viac, je, že mlieko ide prednostne predčasne narodeným deťom na jednotkách intenzívnej starostlivosti. Mamy (hlavne prvomamy) predčasne narodených detí, ktoré sú ešte navyše pod stresom zo zdravotných komplikácií bábätka, majú často málo mlieka. Rovnaké množstvo mlieka takémuto dieťaťu vystačí na dlhšie a spraví väčší rozdiel ako napríklad u 4-mesačného zdravého bába, ktorého mama stráca mlieko, kvôli tomu, že nemôže odsávať v práci.
Druhý… no uvidíme, nechám prejsť hlavou.