V októbri som napísala zoznam vecí, ktoré by som chcela stihnúť, kým budem mať 30. Prešlo pol roka a tak sa mi zdá, že je čas na malú kontrolu, ako to ide.
1. ísť sa konečne po štyroch rokoch zase lyžovať – Najprv tehotná, potom s malým bábom, potom zase tehotná, to boli moje posledné tri zimy. Teraz budú síce naokolo dvaja drobci, ale s trochou plánovania to zvládneme. Podarilo sa cez Vianoce. Na pol dňa vo Vrátnej. Ešte som to úplne nezabudla.
2. začať zase chodiť pravidelne plávať – Neviem kde, neviem kedy (viem, buď brutálne zavčasu ráno alebo po večeroch…), ale chcem sa vrátiť k vymývaniu mozgu aspoň raz za týždeň. Tu v Jersey som sa prihlásila do lokálnej YMCA a začala chodiť raz týždenne večer plávať a raz cez víkend ráno na zumbu. Aj keď bola zumba celkom fajn, preferovala by som dve plávania, akurát bazén majú krátky (20 yardov?) a vodu príliš teplú (30 stupňov?), takže ma to tam až tak nenadchýňalo. Odhlásila som sa pred mesiacom v rámci príprav na sťahovanie. Ale! Jeden z benefitov Mišovej novej práce je permanentka na žilinskú plaváreň. Keď ma budete hľadať, skúste tam.
3. skúsiť profesionálnu masáž – Toto ma láka už nejakú chvíľu, ale akosi som sa na to nikdy neodhodlala. Bolo na to treba síce návštevu z Chicaga a ich odporúčanie, ale išla som na masáž chrbta a nôh do Foot Heaven. Masáž chrbta bola fajn, ale neoznačila by som ju ako výnimočnú – podobná sa mi občas pritrafí aj vo vlastnej posteli. Na druhú stranu tá masáž nôh bola perfektná a také sa mi doteraz nepritrafilo. Škoda akurát, že som sa na takéto niečo nedala skôr.
4. začať sa školiť na poradkyňu pri dojčení/doulu/inštruktorku predpôrodnej prípravy – Píšem začať, lebo mi je jasné, že toto sa mi za rok nepodarí, tak ale aspoň stiahnuť prihlášku a potrebné materiály… a aj keď tu píšem všetky tri, budem ich pravdepodobne robiť postupne od najjednoduchšieho. Z tohto nič. Jednu absolvovanú prednášku nepočítam. Platonicky pokukujem po kurze pre duly na Slovensku. Ale. Katka sa pýtala, či som zanevrela na matematiku. Nezanevrela. Idem sa (opäť raz) prihlásiť na doktorandské štúdium.
5. napísať príbeh, ktorý mi chodí po rozume – Poslať ho vydavateľovi. Zarámovať si zamietací list. Stiahla a nainštalovala som Scrivener, napísala asi dve strany nesúvislých myšlienok a pre nedostatok času to nechávam ďalej kvasiť.
6. namaľovať obraz – Na plátno. Ten mi zataľ po rozume nechodí, ale odkedy som robila odtlačky placenty, mám chuť maľovať. Len musím zase nájsť nejakú akciu na to plátno. Tiež nič. Občas si s Kikou síce maľujeme, ale naše výtvory potom putujú do krabice na recyklovanie papiera.
7. zbaviť sa aspoň 100 vecí – Predať, darovať, zrecyklovať, vyhodiť… nerátajú sa veci, ktoré vyhadzujeme bežne. Pripravila som sa o náskok, keď som pred asi dvoma týždňami darovala vrece oblečenia (môj maturitný kostým, extra zimný fusak, …), o ktorom mi bolo jasné, že nám už len zaberá miesto. Ale na druhú stranu, keď sa nám podarí #8, tak by toto vôbec nemal byť problém. Ani nebol. Na tomto mi dosť záležalo a 100 vecí bolo preč hneď prvý mesiac. A to sme sa ešte ani nesťahovali. Teraz som to už ani nepočítala, ale predali, darovali a zahodili sme toho celkom dosť – ostali nám 4 kubické metre a 2 kufre, plus nejaké drobné.
8. odsťahovať sa z Ameriky – Takto pred rokom som dúfala, že tu už dnes nebudeme. Snáď to už teraz vyjde. Vyšlo, dnes sme vyprázdnili byt a o pár dní poletíme.
9. používať (kupovať) menej plastiku – Tým nemyslím platenie kreditkou, ale menej igelitiek, menej jednotlivo balených vecí… snažím sa už teraz, ale aj tak sa mi zdá, že je toho veľmi veľa. Trochu progress ale málo. Prestala som kupovať mydielka do umývačky a namiesto nich si vybrala prášok v kartónovej krabici. Prestala som kupovať tekuté mydlo v náhradných sáčkoch, ale tuhé mydlo v krabičkách bez celofánu. Do obchodu nosíme svoje tašky a bavlnené vrecká na ovocie (ale ešte nie dosť, lebo aj tak väčšinou potrebujeme ešte nejakú igelitku alebo sáčok – tie potom používame na smeti). Ale stále sa mi toho zdá veľa.
10. naučiť sa manuálne fotiť – Naše fotky sa trochu vylepšili odkedy sme si kúpili zrkadlovku, ale väčšina z nich je ešte stále fotená v automatickom alebo poloautomatickom režime. Chcela by som viac fotiť a hlavne fotiť manuálne, lebo si myslím, že by mohli byť ešte o kus lepšie. Manuálne zatiaľ nie, ale fotím asi trochu viac. Musím naštudovať ten program mode, čo spomínala Zuz.
11. spraviť rodinný fotoalbum – Taký fyzický s vytlačenými obrázkami. Ten album samotný už mám, teraz len začať vyberať a tlačiť tie obrázky. Hotovo. Ani nie tak album, ale fotokniha. Začína našou svadbou a končí v decembri 2011. Album ešte stále mám, tak z neho možno spravím pokračovanie.
12. zobrať Kiku do American Museum of Natural History – (podľa možnosti predtým, ako sa nám podarí #8). Toto je jedno z mojich najobľúbenejších miest v New Yorku a myslím, že aj jej by sa už mohlo páčiť. Aj sa jej páčilo. Najväčší úspech mali slony a veleryba.
13. okúpať sa vo vani pri sviečkach – Už si ani nepamätám, kedy som sa naposledy kúpala vo vani (párkrát s deťmi nerátam). Teraz som rada, keď sa mi podarí osprchovať sa bez toho, aby niekto počas toho nezačal vykrikovať. Ani raz. (A to som mala v decembri parádnu príležitosť v kúpeľni s vysokým stropom a strešným oknom na diaľkové ovládanie.) Akosi sa vždy nájde niečo iné, čo je práve dôležitejšie/zaujímavejšie a sprcha to istí.
14. bozkávať sa v daždi – Keď už romantika so sviečkami, prečo nie aj s dažďom… Tiež ani raz. Ale zase treba priznať, že bola zima a takejto romantike skôr prospeje letný dážď, takže ešte nič nie je stratené.
15. urobiť fondue – Podľa možnosti nie z krabice. Tak takto. Urobila som. Aj bez špeciálneho fondue hrnca. Bolo to moje tretie fondue v živote. Prvé som jedla v Chamonix, druhé v New Yorku. Toto tretie sa síce zjedlo, ale s tými dvoma sa nedalo porovnať. Lesson learned. Ďalšie bude zase v reštaurácii.
16. naučiť sa paralelne parkovať – Auto máme už rok a pol, moje šoférovanie sa o kus zlepšilo (aj keď stále mám dosť rešpekt), ale paralelne som zatiaľ zaparkovala 2 (slovom dva) razy. (Nenapíšem na koľko pokusov.) Verím, že toto je riešiteľný problém. Auto už nemáme, ale bolo zopár ďalších príležitostí. Zatiaľ by som však nepovedala, že to už viem. Vedľajší účinok sťahovania sa do Európy je, že pravdepodobne budem viac nútená na tejto zručnosti popracovať. A nielen na tejto, ale pravdepodobne aj na používaní manuálnej prevodovky.
17. zobrať Kuba plávať – Niekam inam ako do vane. Vo vode sa mu zjavne páči, tak nech si zapláva. Niekoľkokrát. Malo to úspech. Pokračujeme plávaním pre deti na Slovensku.
18. xxxxxxxxxxxxxxx – Toto si vybavím so svojím chlapom. Zatiaľ nie. Ale som optimista.
19. kúpiť si 'little black dress' – Niečo v tomto duchu. Podľa možnosti nie za takú cenu… Hotovo.
20. pri nejakej príležitosti ten little black dress aj použiť – Poslednú spoločenskú akciu, na ktorú sme boli pozvaní, som musela odmietnuť, keďže to bolo 4 dni po predpokladanom Kubovom termíne (dva dni predtým, ako sa narodil), ale tento rok sa snáď tiež vyskytne niečo, kam by sme si mohli ísť zatancovať. (Možno niektorý z mojich bratov niečo vymyslí…?) Zatiaľ o ničom neviem, ale už som pripravená.
21. ísť s deťmi kempovať – Je síce ešte len jeseň, ale už tu dumáme o nejakom cestovaní na budúce leto (v dvoch paralelných verziách – jedna americká, jedna európska). Malo by zahŕňať aj trochu stanovania. Tak je už jasné, že verzia bude európska, pravdepodobne slovenská. Uvidíme.
22. spať vonku – Keď už pôjdeme stanovať, tak zase raz prespať pod holým nebom. viď 21. Keby nie, trávnik pred domom to v lete istí…
23. kričať tak nahlas, ako len vládzem – Niekde na opustenom mieste, z plných pľúc. Toto je náročnejšie, ako by sa zdalo. Sama na opustenom mieste som už nebola ani nepamätám.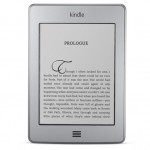 24. prečítať 50 kníh – To bolo moje (jediné) tohtoročné predsavzatie. Štandardne si žiadne nedávam, ale na goodreads mali výzvu a mne aj tak treba niečo robiť s mojím zoznamom kníh na prečítanie… a zdalo sa mi, že jedna za týždeň je celkom dobré tempo. To mi celkom fungovalo prvého pol roka, ale potom akosi začal Kubo menej cez deň spať, bolo pekne a trávili sme viac času vonku… a momentálne som 6 kníh "pozadu". Ale tempo sa mi stále zdá dobré, tak v tom chcem pokračovať. Málo času, tak málo času. Ale od Vianoc som hrdou majiteľkou Kindle (ďakujem) a môjmu čítaniu to pomohlo (napríklad aj tak, že stále bolo čo čítať, aj keď už krabice s knihami odišli na Slovensko a bez auta bol problém sa dostať do knižnice). Za posledných pár mesiacov to boli:
The No-Cry Discipline Solution
The Book Thief
The Left Hand of Darkness
The Redbreast
44
Divergent
Buchty švabachom
Monstrous Regiment
A Game of Thrones (prvé dve knihy)
The God Delusion
A Clockwork Orange
The War of Art
Lament
25. zohnať (nie nutne nový) crockpot a aj ho používať – Páči sa mi myšlienka, že všetko doňho nahádžem, zapnem, odtrepem sa na pol dňa preč a keď sa vrátim, mám teplé hotové jedlo. Nielenže mi nepribudol crockpot, ale nemám už ani jeden svoj hrniec. V tomto bode negatívny pokrok.
26. trochu dobrovoľníčiť – Niečo s deťmi. Ešte neviem čo. Ešte stále neviem čo. (Čo, nanešťastie, asi samo o sebe dosť hovorí o mojej snahe…)
27. plávať v mori – Na toto som mala posledné roky celkom šťastie, ale zase sa hádzať trochu do vĺn stojí za zahrnutie do zoznamu, aby sa na to nezabudlo… Toto bude asi dosť závisieť od toho, ako sa nám zadarí s bodom 29.
28. vyliezť na kopec – Ráta sa aj Straník. Ale dúfam, že to bude niečo iné. Na Straníku sme boli na Silvestra. Tatry to istia v lete.
29. vybrať sa niekam na spontánny víkend – Taký, že v piatok poobede si povieme, že ideme. Zatiaľ nič. Ale pri tom, ako postupujeme s našimi plánmi na dovolenku v apríli, sa nám môže stať, že to nebude víkend ale aspoň týždeň.
30. zasadiť strom – Len tak. Tak toto asi nevyjde… miesto by aj bolo, ale na jar som to zmeškala a na jeseň bude do mojich narodenín (asi?) ešte zavčasu. Ráta sa kvietok do kvetináča?
Uvidíme o pol roka, ako tento experiment dopadol.