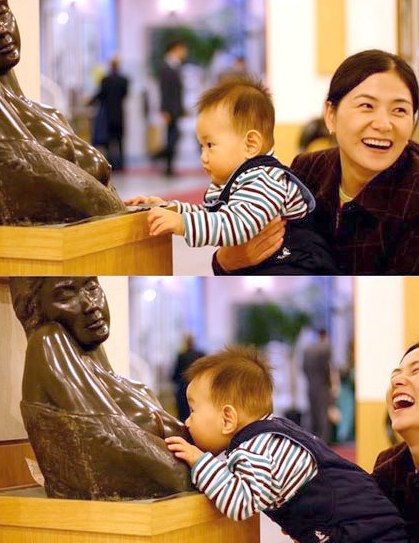 Aj som sa tento týždeň chystala niečo napísať o profesorke, ktorá kojila na prednáške, ale natrafila som na tento výborný článok (aj obrázok je odtiaľ), ktorý zahŕňa nielen moje komentáre ale aj postrehy, ktoré ma nenapadli, tak vám ponúkam rovno ten.
In short, it seems to me that Pine did absolutely everything she could reasonably do to prevent the baby from interfering with her class. To ask more of her than that is unreasonable. What we should do, instead, is realize that it's not a big deal to have to be in the same room as a baby once in a while. It might not be ideal. If the baby screams or cries, that's annoying. But we're grown-ups (or at least, we're college students learning to become grown-ups). We should be able to deal with it graciously and then forget about it. That's what life is like in a society in which women – even mothers with babies — are equal members of society. That's what life is like in a society which accepts that babies are part of life.
pre koho má zmysel predlžovať povinnú koncipientskú prax? (video, od Mirečka)
príbeh v dvadsiatich dvoch obrázkoch
1000 rokov vojny v piatich minútach
fotografická súťaž National Geographic-u 2012
Ježišova manželka alebo Dan Brown loboval?
Male Scientist Balancing Act – začala som čítať s nádejou, ale tá sa rozplynula hneď pri prvom odstavci… Idú zisťovať, ako ženy v akadémii hľadajú rovnováhu medzi kariérou a rodinou. Ako? Opýtajú sa mužov.