Náš posledný roadtrip bol pred piatimi rokmi a povedali sme si, že je načase s touto našou obľúbenou zábavou zase začať. Bolo to tesné, ale do auta sme sa zmestili. Okrem toho, čo tu vidno, majú deti vzadu pod nohami skladací kočík, na sedadle zopár hračiek a ja kabelku. Akurát naspäť nás má ísť o jednu osobu a pár krabíc Lega viac, takže na high level Tetris ešte len príde. Didi, prosím Ťa, cestuj naľahko.

Máme odskúšané, že zhruba 400km väčšinou po diaľnici je naše maximum, čo sú deti ešte ako tak spokojné. Podľa možnosti nie dva dni po sebe. Tak sme aj plánovali cestu a prvé dve noci strávili u mojej tety za Prahou. V "odpočívací" deň sme išli na malý výlet do Mělníka a pozreli sa, kde sa stretáva Vltava a Labe. (Inak, aby nedošlo k nedorozumeniu, Vltava je to vľavo, to vpravo je kanál a Labe nevidno, lebo je úplne vľavo "pod" cestou). Pred pár týždňami, keď boli tie veľké záplavy, mi presne takýto obrázok prišiel s textom "Potká se Vltava s Labem a říká: Hele, červen a taková kosa. Nezatopíme­­?" A to, čo vidno od cesty vyššie, zatopili.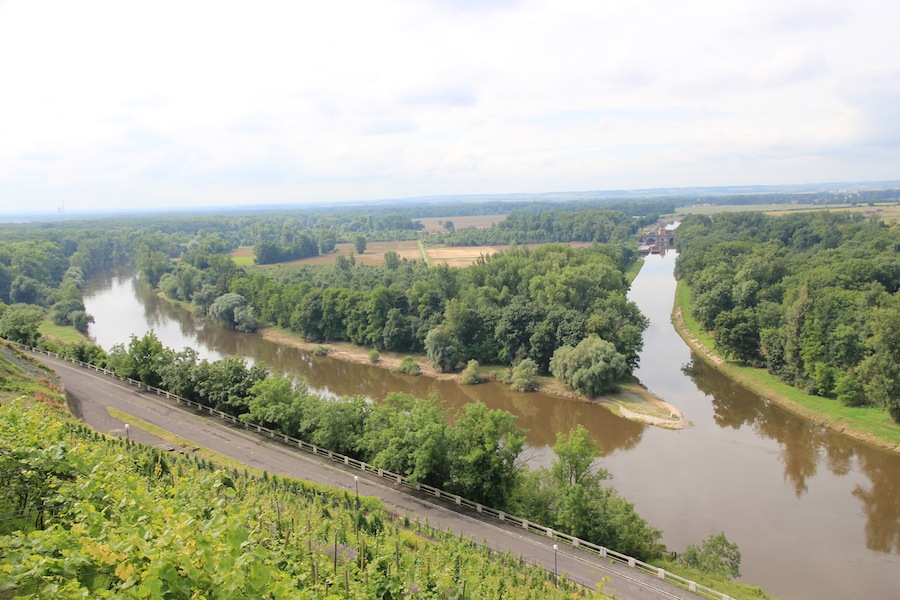 Bez zmrzliny to nešlo.
Ani bez každodennej návštevy detského ihriska.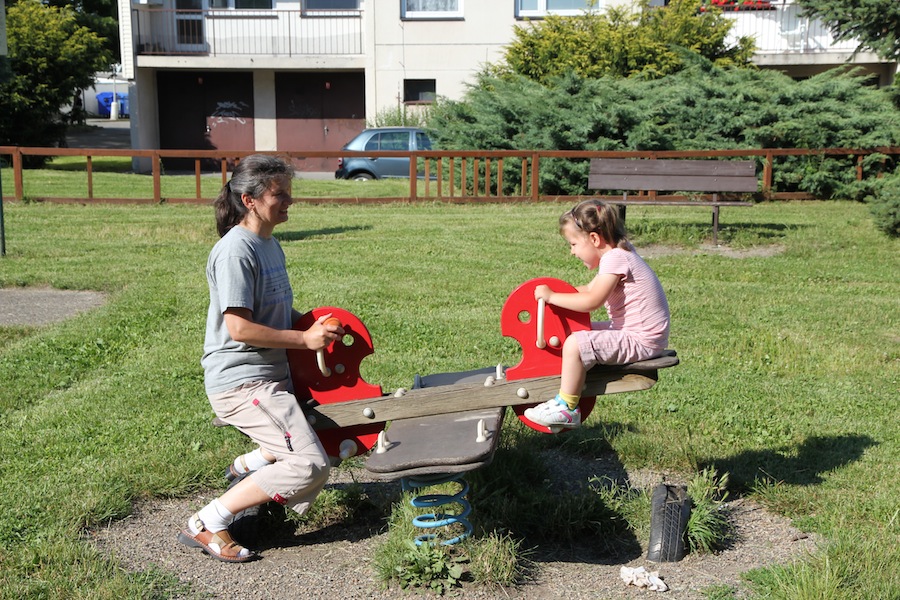 A toto už je po ďalších 400km v Nemecku, pri Ruppiner See, v dedinke, ktorá má viac koní, ako domov. A tých koní je menej ako 10. Trochu preháňam, ale nie veľmi. Penzión som našla online, pre hostí má tri izby a keďže ja som cheap, objednala som iba jednu (lebo deti do 4 rokov, ktoré spia s rodičmi alebo v prinesenej postieľke neplatia) a zbalila dve nafukovacie karimatky. Na raňajky vajíčka na tvrdo so štrikovanými čiapkami, domáce lekváre, … na schodoch vychechtaná ježibaba, na záhrade jazierko so zlatými rybkami a jedným "žralokom", ktoré musí Kubo skontrolovať zakaždým, keď ideme von, aj keď sa vraciame. A k zaparkovanému autu musíme chodiť okľukou, lebo priama cesta vedie pozdĺž susedovie obsypaného malinčia a je jednoduchšie sa im vyhnúť, ako zakaždým ukecávať moje kobylky, nech ich nechajú tak. A dostali sme tri kľúčiky – jeden od vchodových dverí, jeden od izby a jeden od móla. Moja nemčina nestačí na to, aby som pochopila ten tretí.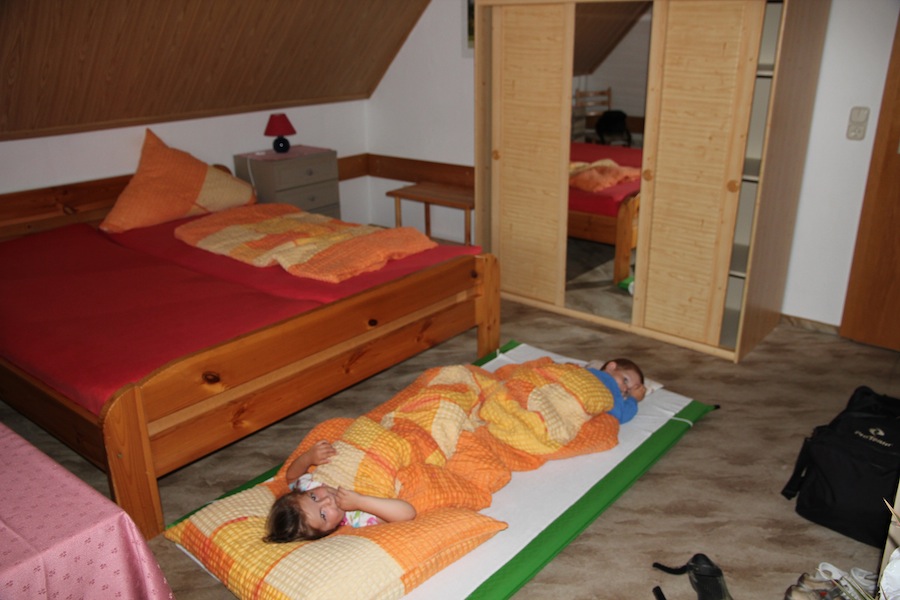 Oddychový deň tentokrát na výlete v mestečku Neuruppin. Taká ospalá diera.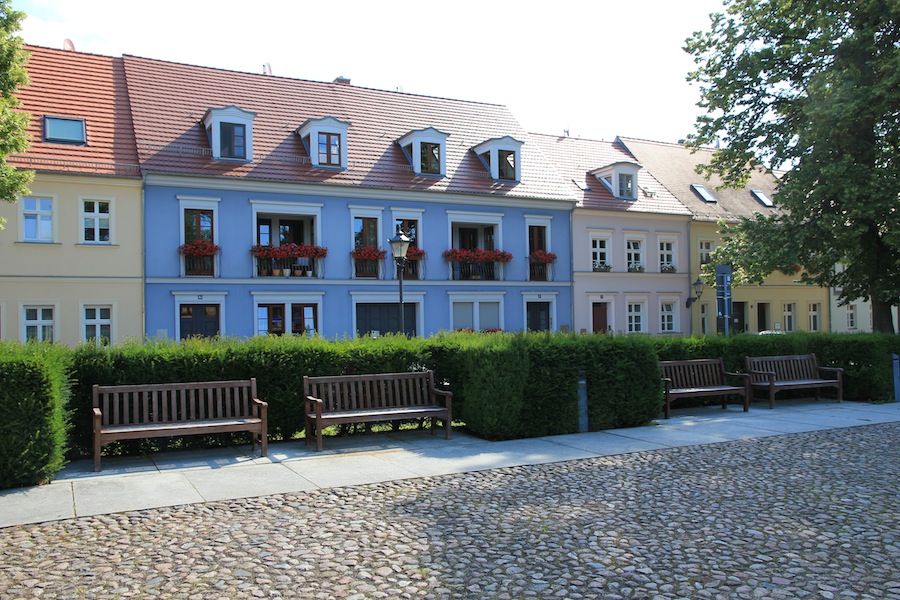 Ako správni vymetači detských ihrísk, museli sme sa zastaviť aj na tomto:
Kika nechcela ísť hore, tak som išla aspoň ja:
Aj hojdačky boli lanové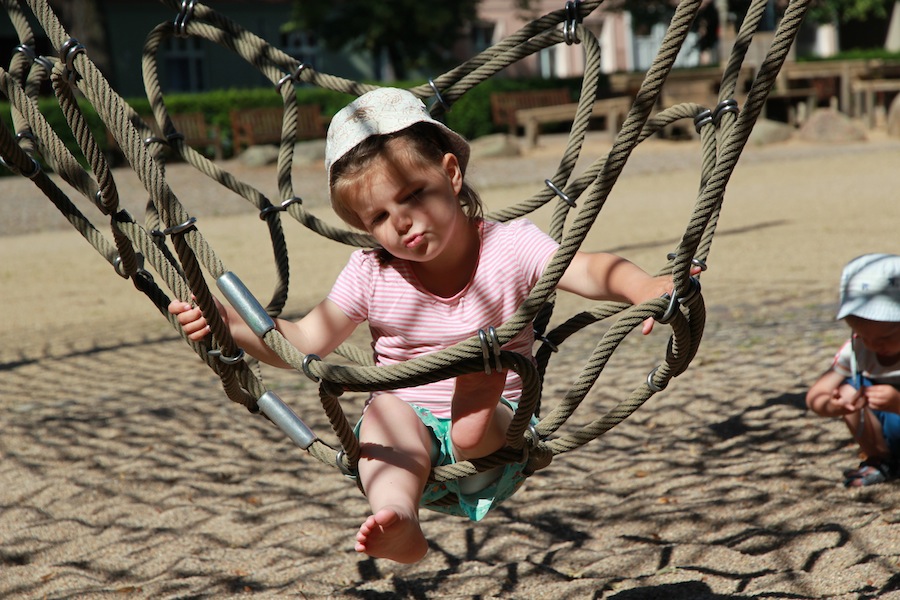 Ten oceľový chlapík vpravo sa volá Parzival.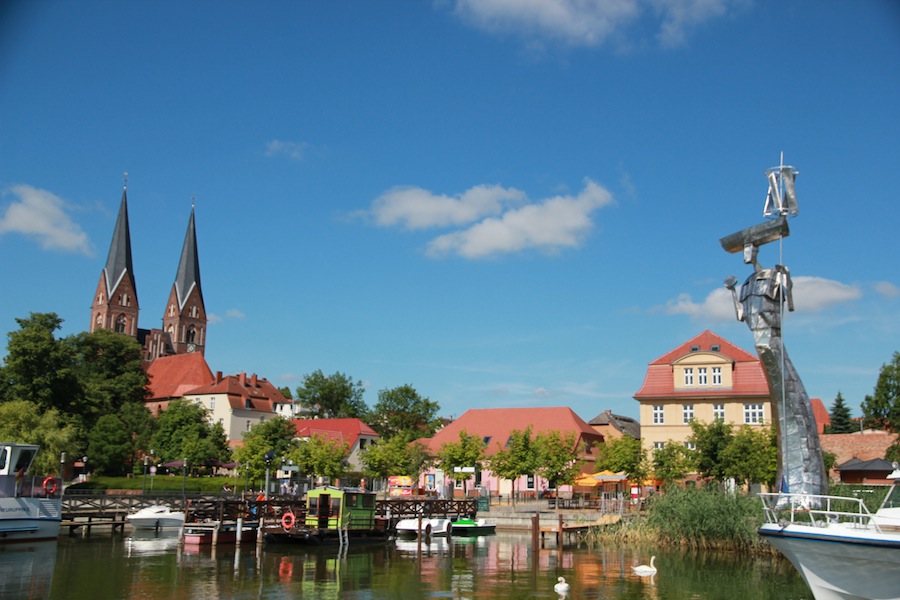 Labuť s pokrúteným krkom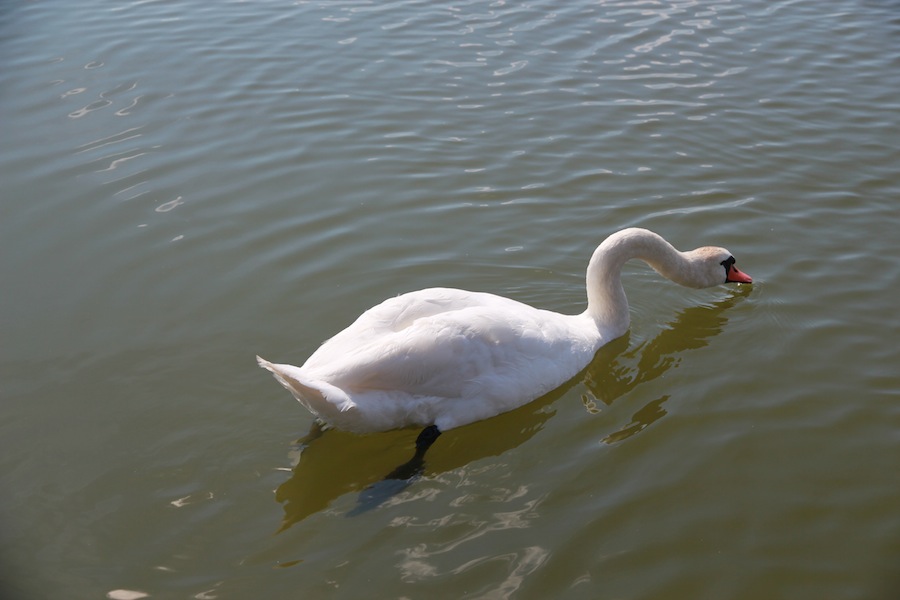 Kostol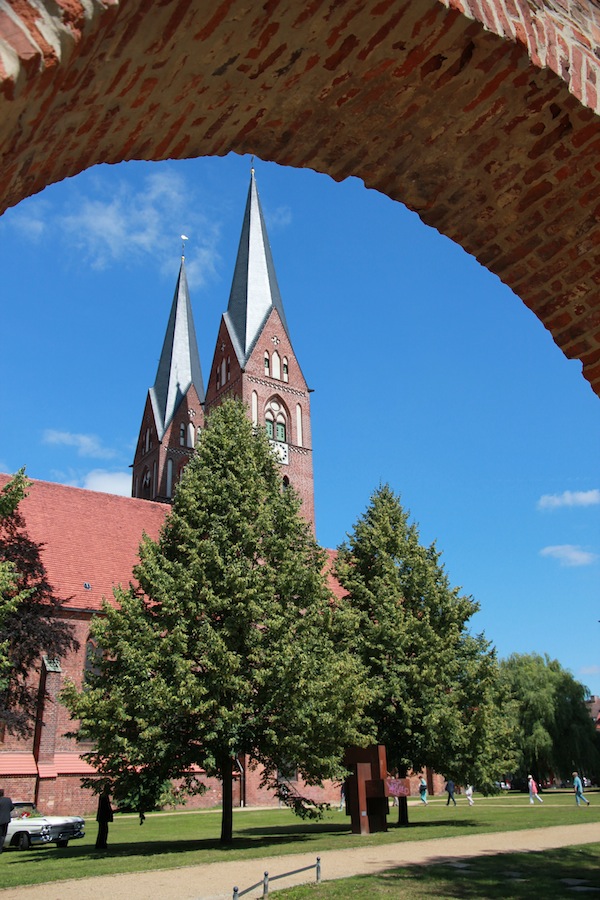 Stromoradie

Kika v sieti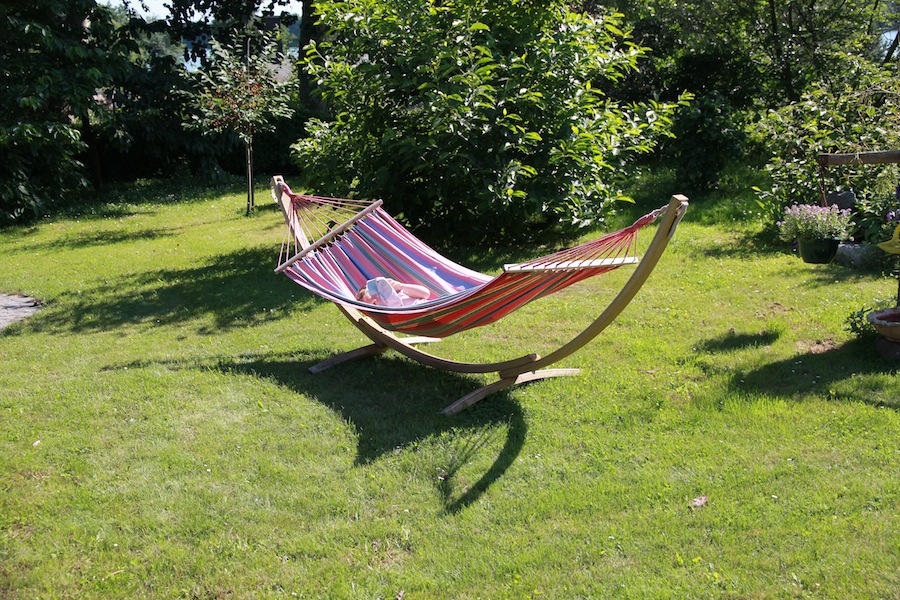 Išli sme aj do parku, kde sa dalo kúpať. A okrem nás aj celá jedna svadba. Toto sú traja z nich na móle.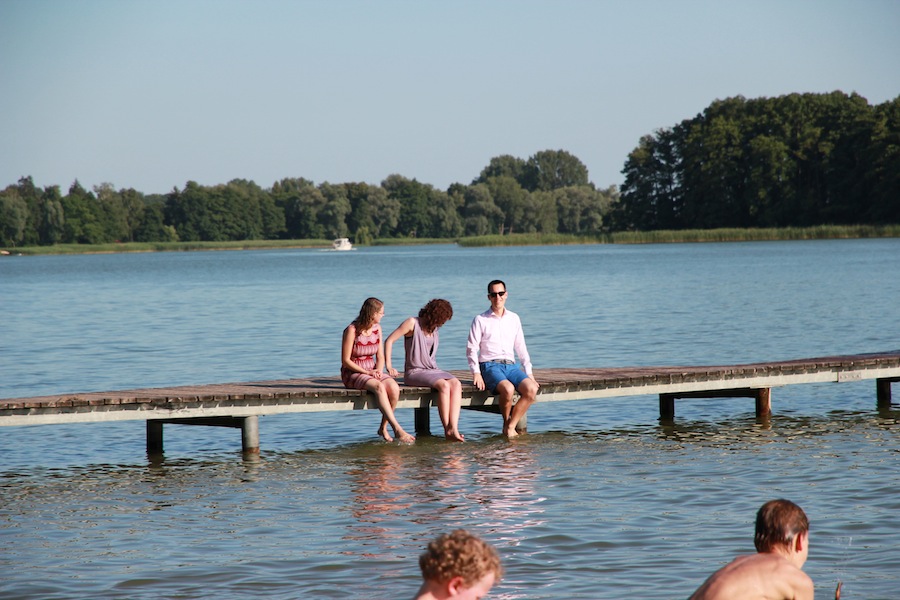 Nevesta je tá s rukávikmi (chvíľu tam pobehovala aj v závoji)
Mišo zhodnotil, že je to celé strašne starovýchodonemecké – vrátane babičiek skáčúcich do vody, tlupy detí bez plaviek, všetkých prezliekajúcich sa rovno na pláži. Je pravda, že napríklad v Amerike také človek nevidí (ale to ani deravé lanové ihriská, všakže…). Mne sa to páčilo a deti mali ideálnu kombináciu vody a piesku, takže všetko bolo v naprostom poriadku. (A zistila som, že okrem Miša máme v tejto v rodine ešte jedného managera, ktorý nevie po nemecky, ale v práci mu to neprekáža – Kika bez problémov zorganizovala malého chlapčeka s krhličkou, aby jej nosil vodu na jej stavby.)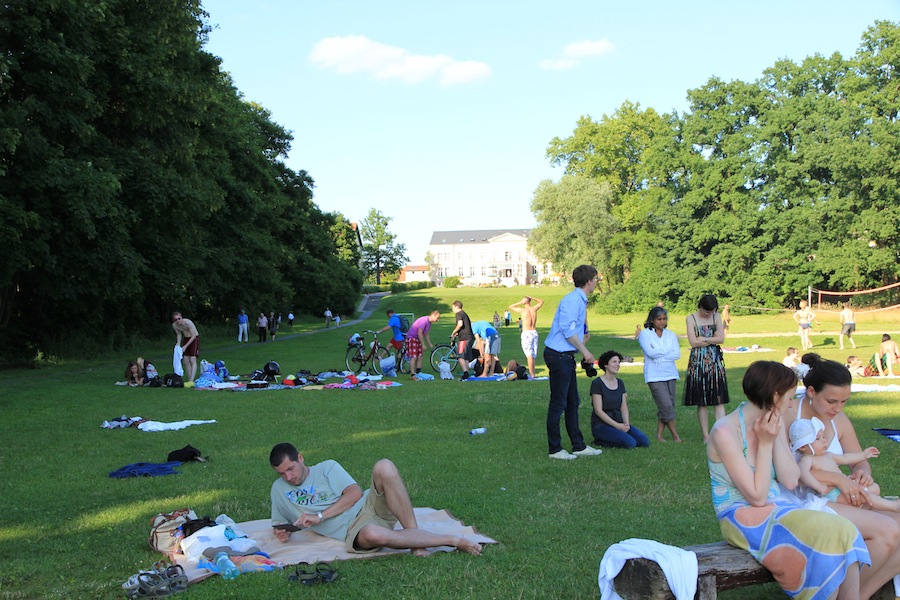 Ak všetko pôjde dobre, zajtra by sme mali doraziť do Billundu.