Tak ako aj začiatkom roku 2013, tak aj teraz som bola na konferencii MIST (Mathematics in science and technology). Tak ako vtedy, aj teraz tam bola jeden večer beseda o knihách. A v záujme rozširovania (vôbec nie náhodnej) vzorky, idem skúsiť spraviť rovnakú štatistiku.
Konferenciu opäť zorganizovala žena.
Účastníkov bolo 47, z toho 23 žien/dievčat (to je polovica!!).
Pozvaných prednášok bolo 7, z toho 3.5 prezentovali ženy (áno, dá sa odprezentovať aj polovica prednášky… tú mali totiž spoločnú dvaja ľudia). A áno, aj toto je polovica :).
Aj keď tie krásne polovice nebol úplný zámer, lebo bolo viac mužských ako ženských, ktorí neprišli, veľká pochvala smeruje tam, kam patrí…
Na besedu o knihách prišlo 29 ľudí, z toho 13 žien (45%).
Spolu bolo odporučených 39 kníh, z nich 5 malo autorku ženu (13%), a z tých som jednu odporučila ja (Alice Munro: Too much happiness).
A z tých 25, kde sa dal určiť hlavný hrdina (keď odmyslíme non-fiction a iné neurčiteľné záležitosti), sa našlo 8 hrdiniek (32%).
Tu to vyzerá smutnejšie ako minulý rok.
A potom, keď sa pozrieme iba na knihy odporúčané ženami, tak dostaneme toto:
Počet kníh: 18
Z nich malo autorku ženu: 5 (27%) – to je tých istých 5, čo tam hore. Polopatisticky: žiadny chlap neodporučil knihu, ktorú napísala žena.
A tam, kde sa dalo určiť, hlavnú hrdinku ženského pohlavia malo 5 (38%) kníh
(Ešte sa asi patrí povedať, že niektorí ľudia a niektoré knihy sa opakovali.)
Toto asi zaujímalo viac mňa, ako kohokoľvek iného, kto si to tu pozrel, ale aj pre vás tu mám niečo – pekné obrázky. Minulý rok sa na tej konferencii každý deň pár hodín lyžovalo (a bežkovalo a hral hokej). Tento rok snehu ani zimy nikde. Ale v rámci vetrania mozgov sme si jeden deň vyšli na Kľak. Prvá polovica cesty na hrebeň čisté blato. Po štyroch sa dolu nedobrovoľne šmýkali aj dospelí. Keď skončilo blato, tak sme sa šmýkali na ľade. A hore fúkalo. Ale výhľad bol dobrý: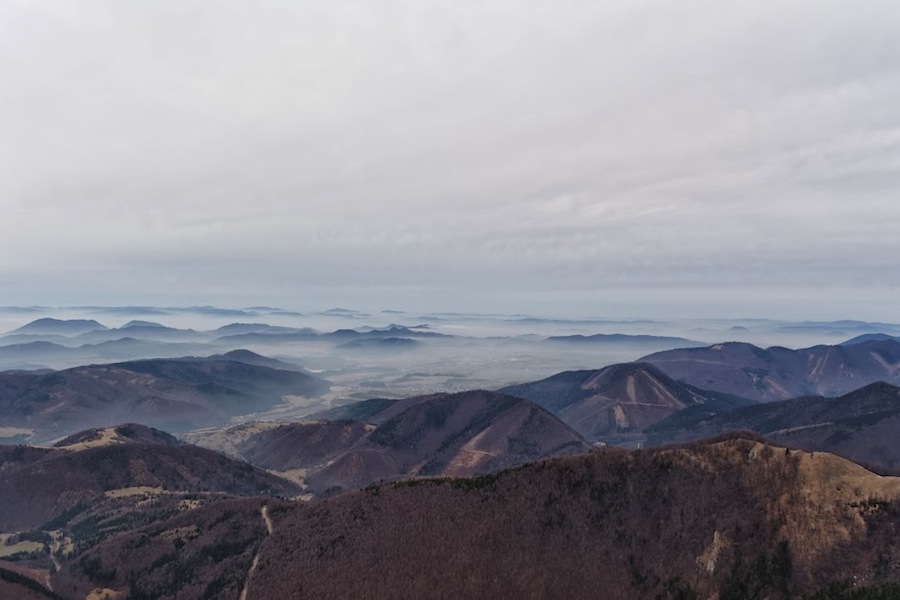 Štartovali sme zo sedla vľavo: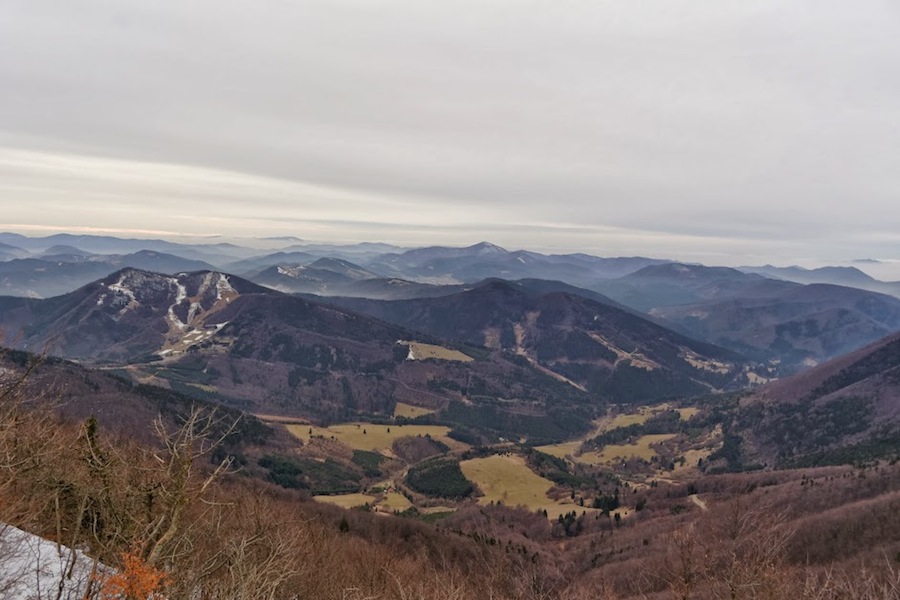 Tu sme sa mali lyžovať: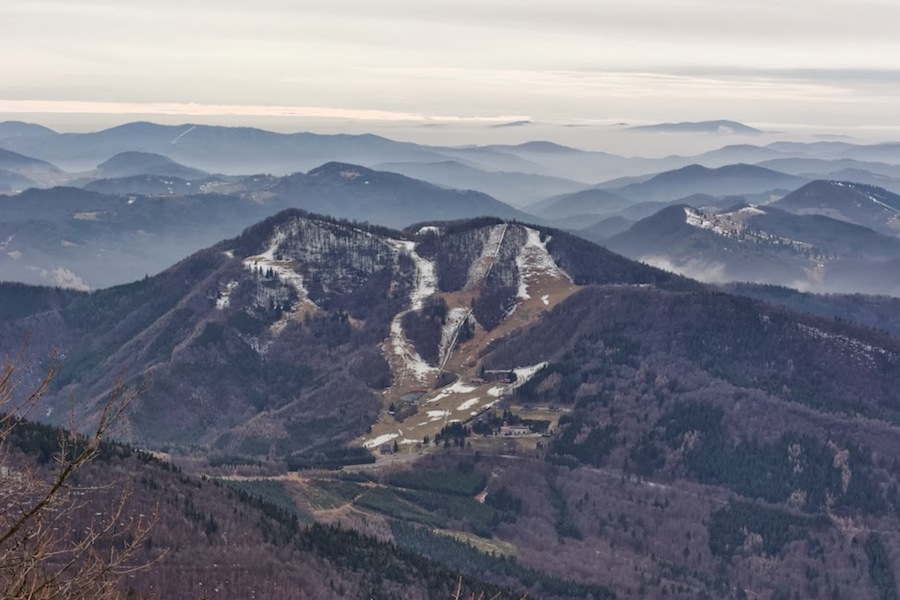 Pohľad smerom na Veľkú Fatru: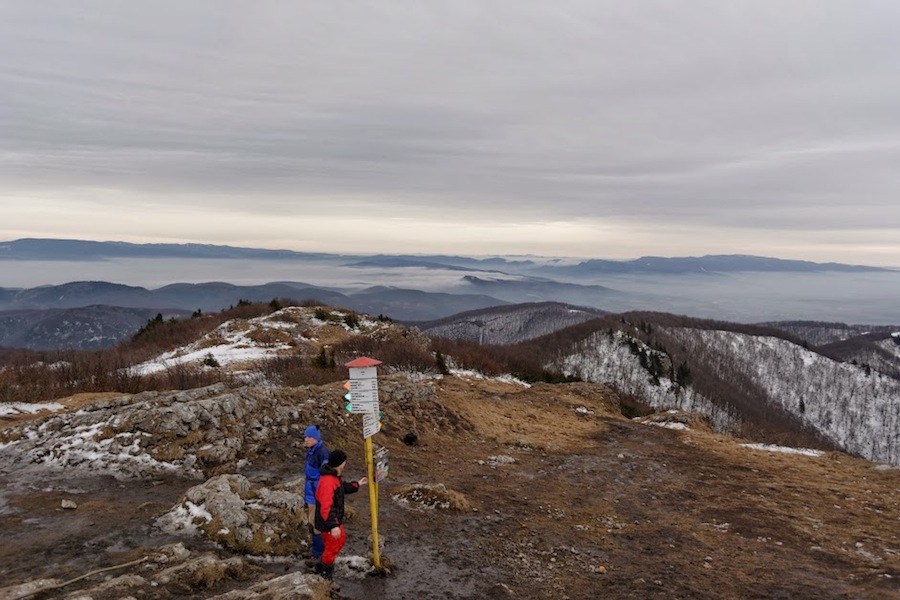 Spoločná fotka hore (fotograf bol tiež náš):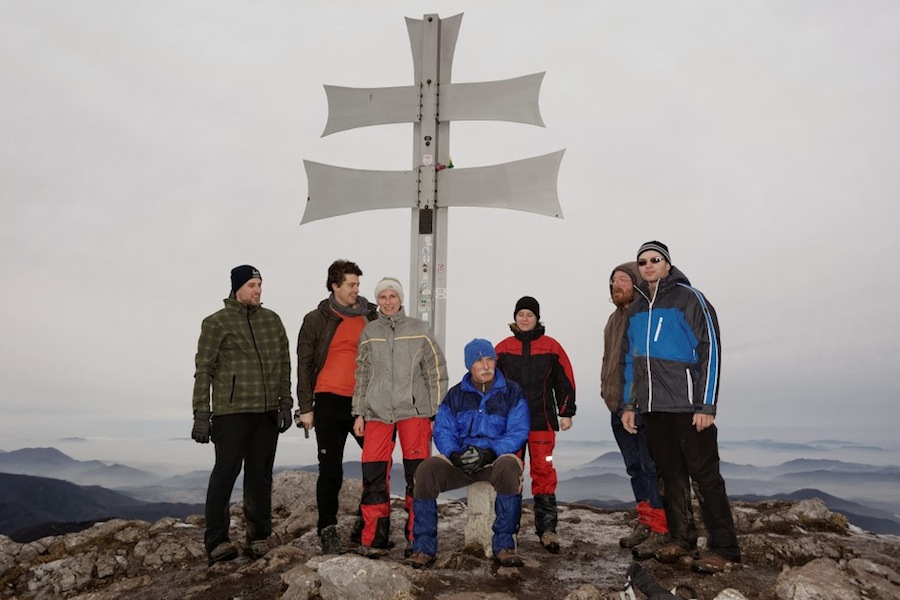 A takto to tam po správnosti malo vyzerať: