Ani si už presne nepamätám, čo to bolo. Zdá sa mi, že rifle, ale ruku do ohňa by som za to nedala. Jednoducho niečo, čo som chcela prešiť. A ani si presne nepamätám, koľko som mala rokov. 12? 13? 14? Viac asi nie. A mama usúdila, že prečo nie, nech si skúsim. Dostala som prístupové práva k jej šijaciemu stroju. Po pár minútach to skončilo dvoma zlomenými ihlami a odobratím prístupových práv, že asi až niekedy neskôr. Ale neskôr sa mi už do toho nechcelo.
Fast forward.
Nové okná pýtajú závesy. Do spálne a detskej izby mi ich ušila svokra (ešte raz ďakujem!). Ale nechcela som ju už otravovať znovu, tak som si povedala, že možno je čas to opäť skúsiť.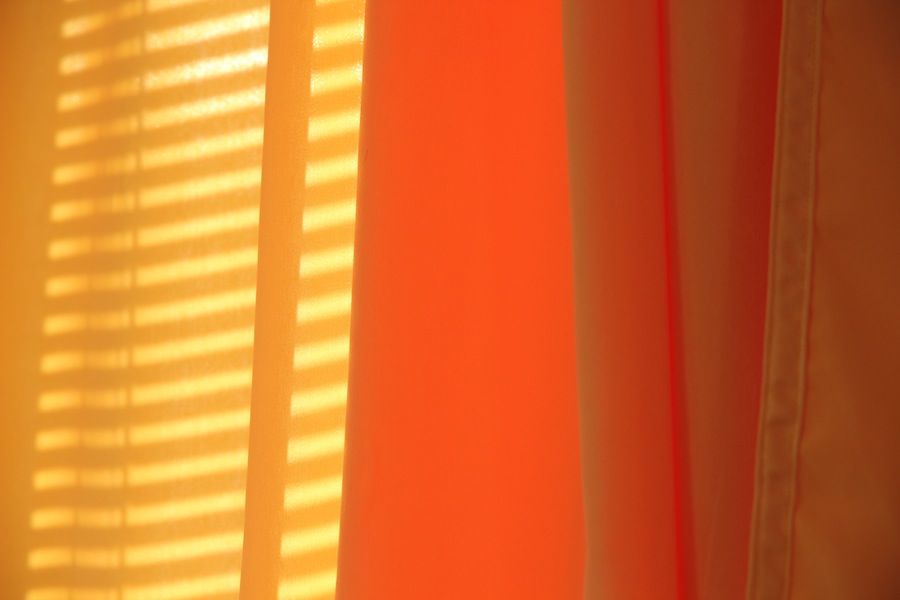 A tak som si to ručne zahla, techniku otestovala na tričku, ktoré som chcela trochu prešiť, lebo na závesy som si hneď netrúfla. A Silvestra strávila tvorivo so šijacím strojom (pod svokriným dohľadom 🙂 ). S výsledkom som veľmi spokojná.
Pre každého, kto už aspoň jedno hands-on stretnutie so šijacím strojom absolvoval, to nie je samozrejme žiadny zázrak – pár rovných čiar. Ale pre mňa veľký skok a už teraz mám plány, čo ďalej (iné veci čo majú tiež rovné švy) a slniečkové závesy, ktoré mi robia radosť, v obývačke.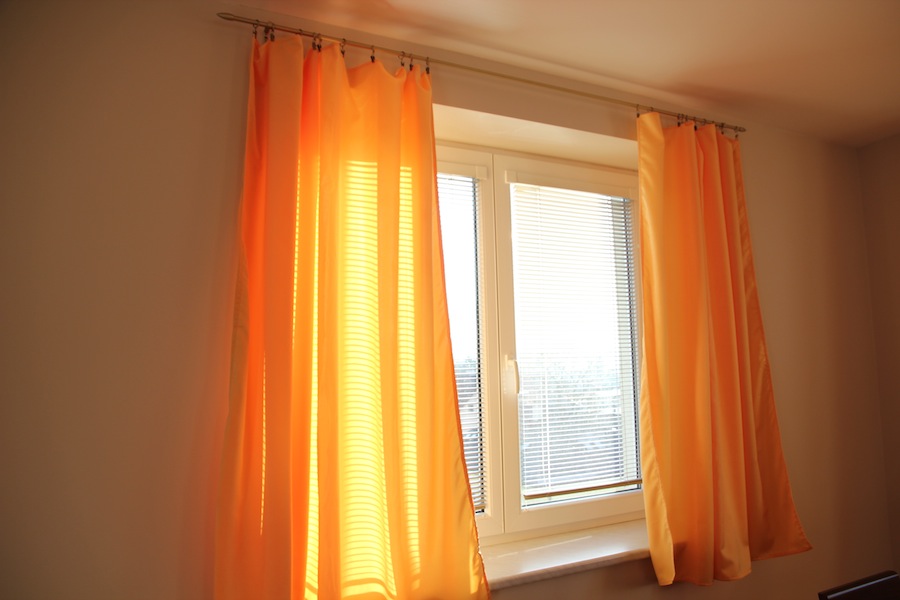 PS Tip na dobrý online obchod s látkami: jimi textil. Dobrý výber, rozumná cena a tejto žltooranžovej závesoviny mi poslali skoro o meter viac, ako som si objednala. Keď mi po nastrihaní ostalo, tak ma oblial studený pot, že niekde sa stala chyba, ale po starostlivom premeraní som sa potešila, že bude aj na pasujúci vankúš na sedačku (tú síce ešte nemáme, ale aspoň už je objednaná).