Kika dostala na Vianoce dva pláty včelieho vosku a knôt. Bez inštrukcií, ale tak nejako sme sa dohodli, že z nich spravíme sviečky.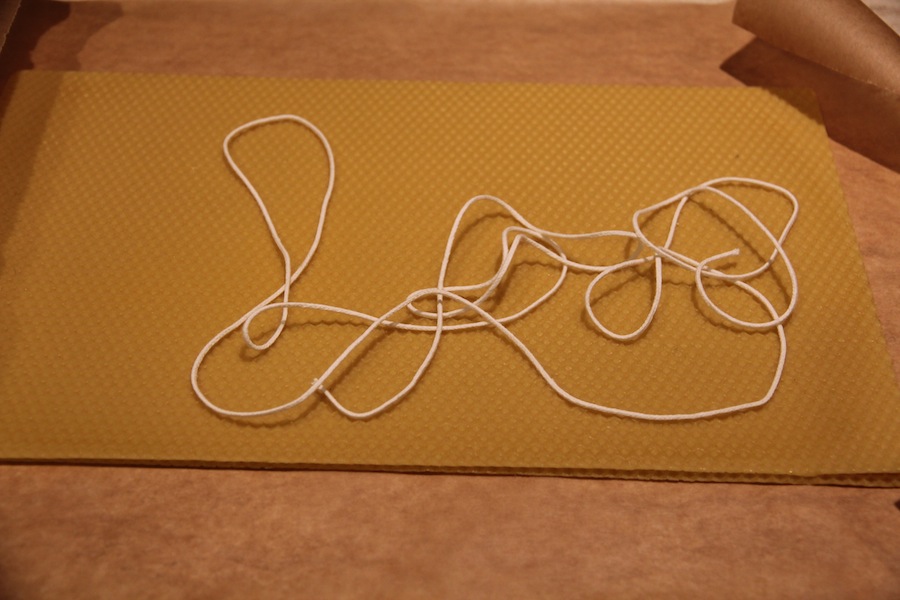 Toto je jedn plát prestrihnutý na polovicu. Knôt som odstrihla tak, aby trčal z obidvoch strán – predsalen nie je dopredu jasné z ktorej strany budú detské sviečky vyzerať lepšie a je fajn, keď majú inštrukciu, že majú robiť tak, aby im stále trčali dva chvostíky.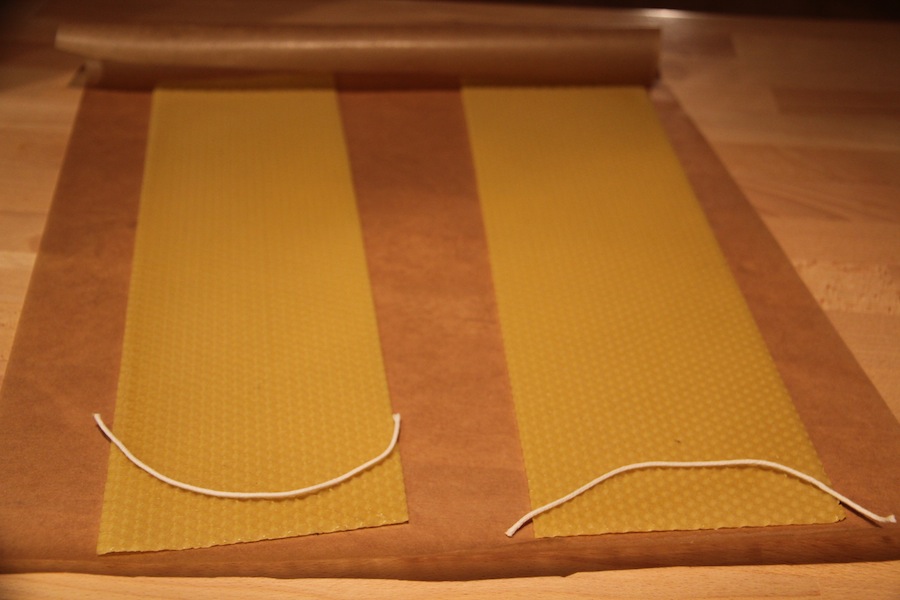 Začiatok som im spravila obom ja, lebo plát mal chuť sa lámať. Netreba na to žiadne lepidlo, v teplých rukách vosk zmäkne tak akurát, že sa s ním sá dobre robiť. Len pomaly.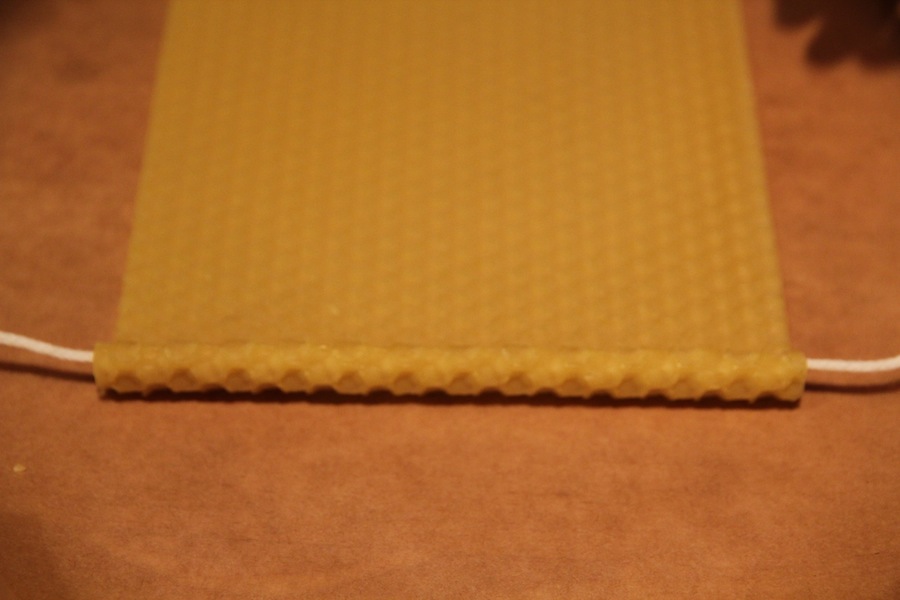 A potom už pracovali sami. Ako hovorí Kika: "Pomaly zagulíme. Ako palacinku."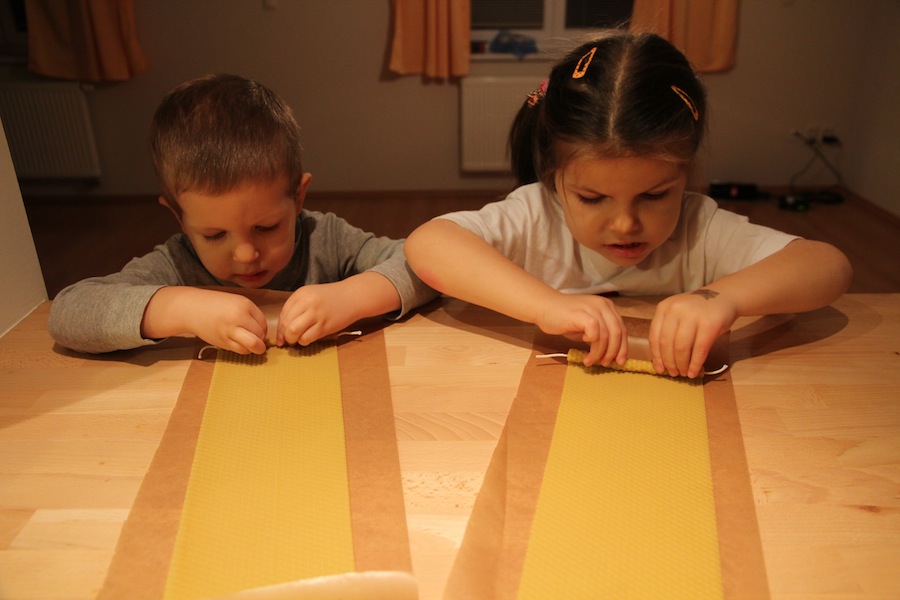 Kubovi to tiež celkom išlo.
Keď došli na koniec, popritláčala som im okraj plátu, aby sviečka držala pokope – opäť netreba žiadne lepidlo, stačia teplé ruky. Odstrihli sme knôt z jednej strany a sviečky boli hotové.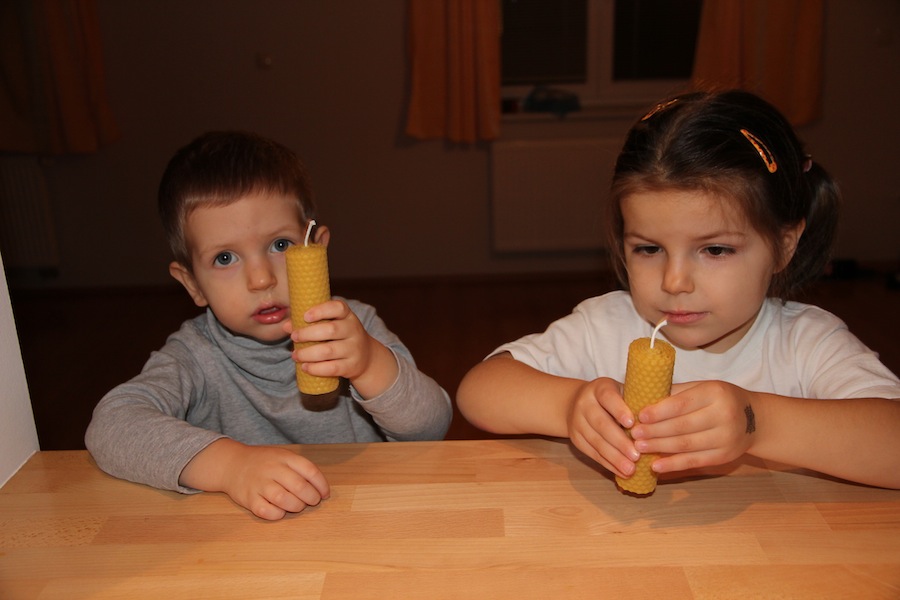 Museli sme ich hneď aj otestovať. Teraz sú na jedálenskom stole a aspoň raz denne si ich musíme zapáliť ku jedlu.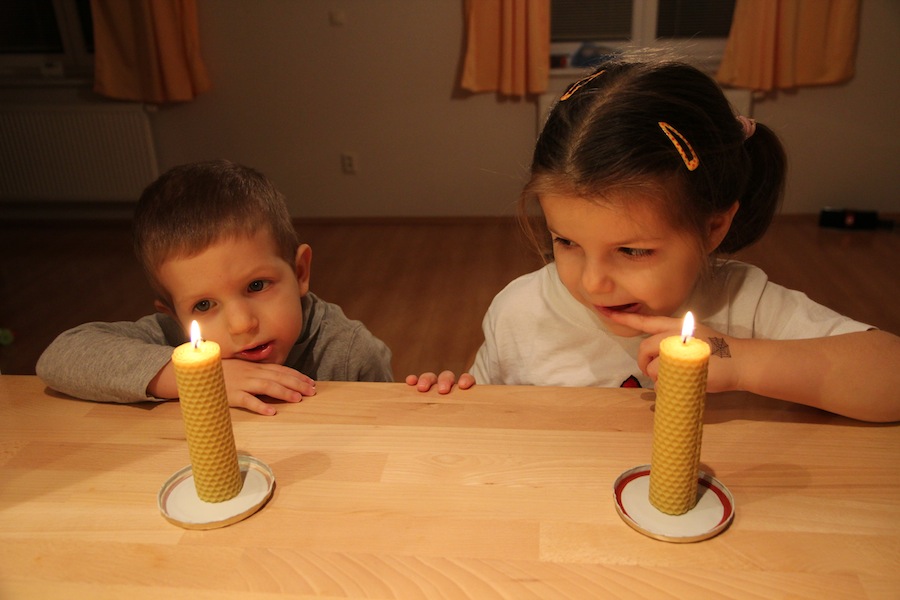 Potom sme si rozdelili ešte druhý plát, a vyrobili dve užšie a dve menšie sviečky: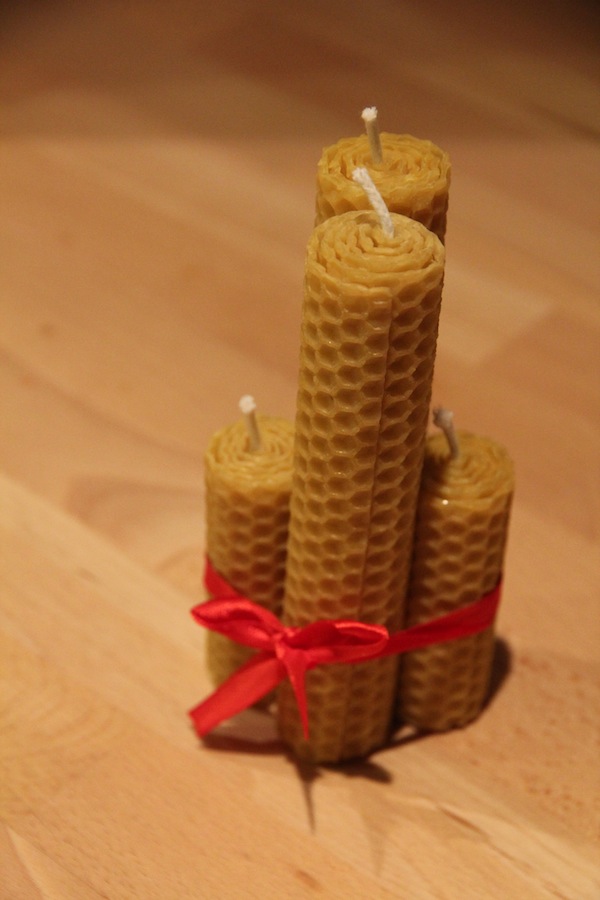 Knôt nám ešte ostal, tak možno niekedy časom sa pustíme aj "liatych" sviečok. Čo mi pripomína, že vôbec netuším, kde sa nachádza moje sviečkárske náradie…