Nie, to nie je preklep, nešli sme na chlieb ale na Chleb – kopec v Malej Fatre. V noci vonku bolo okolo -15C, tak sme na výlet vytiahli aj termoprádlo:
Lanovka premávala každú hodinu a kým sme na ňu čakali, tak nám bola taká zima, že som rozmýšľala, či sa nakoniec len nevyvezieme hore, neposedíme v bufete a hneď zase dolu.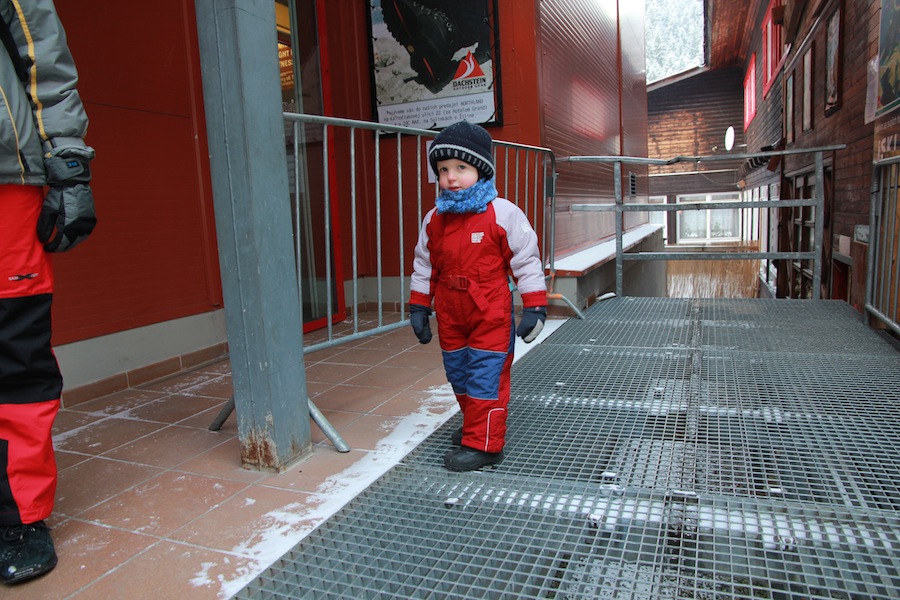 Ale keď sme už sedeli v kabínke, tak to začalo vyzerať nádejne.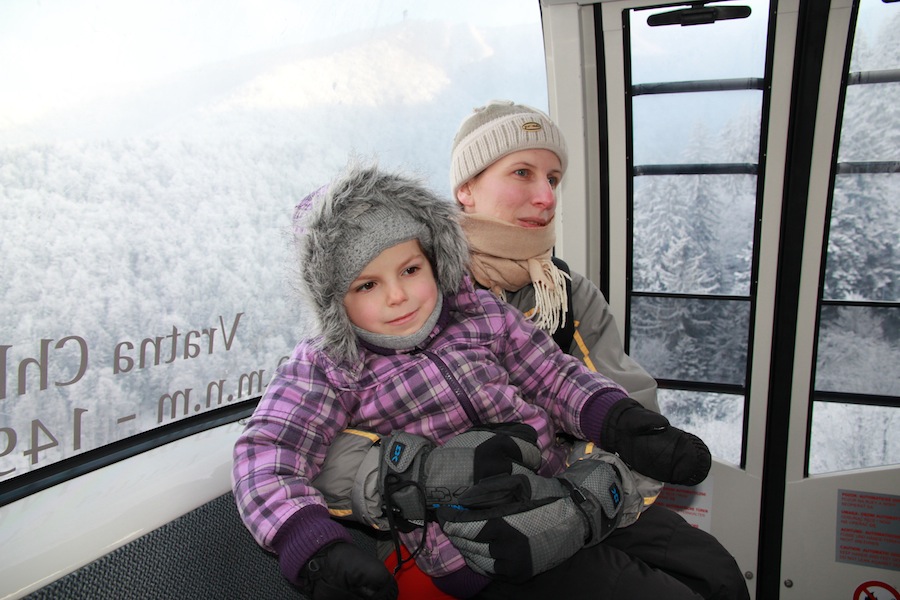 Dolu stále kosa, ale hore už vykukovalo slniečko.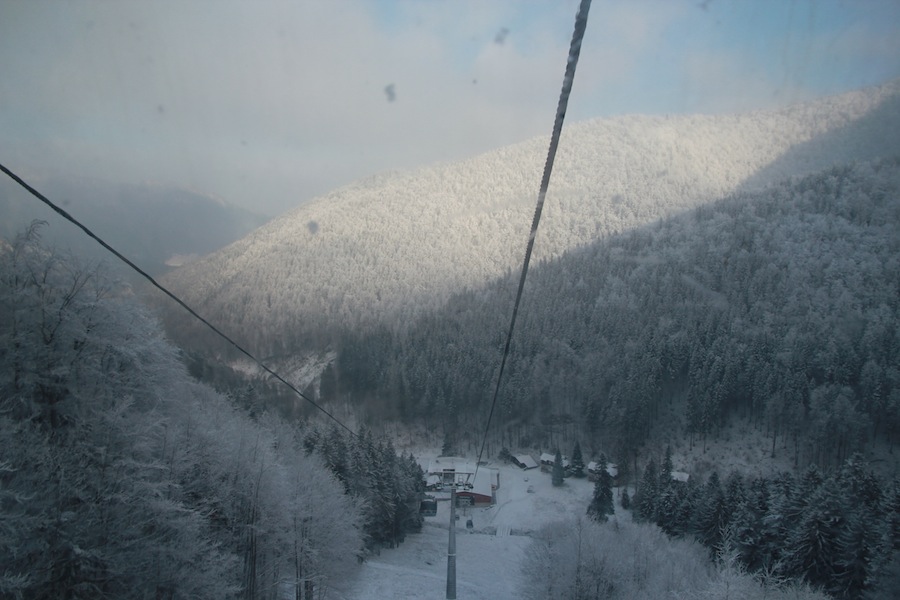 A keď sme vystúpili, čakala nás krásna inverzia.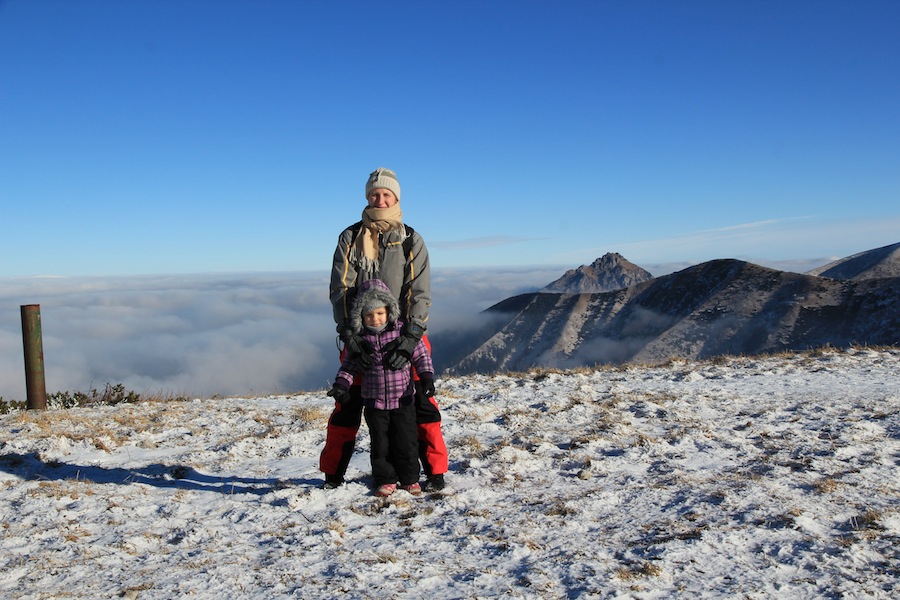 Zhodnotili sme, že Veľký Kriváň nedáme, ale že skúsime Chleb.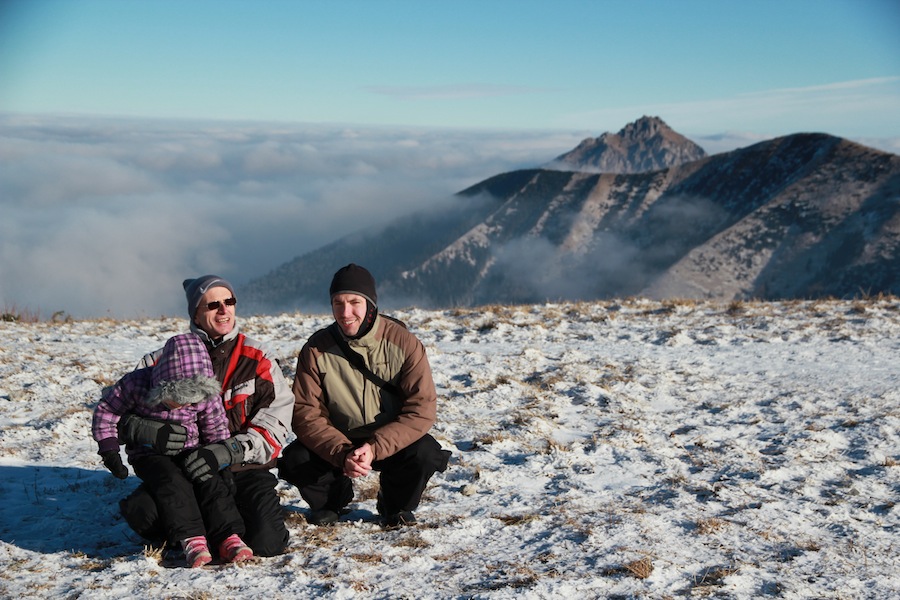 Deti bolo treba trochu ukecávať, ale nakoniec sme došli.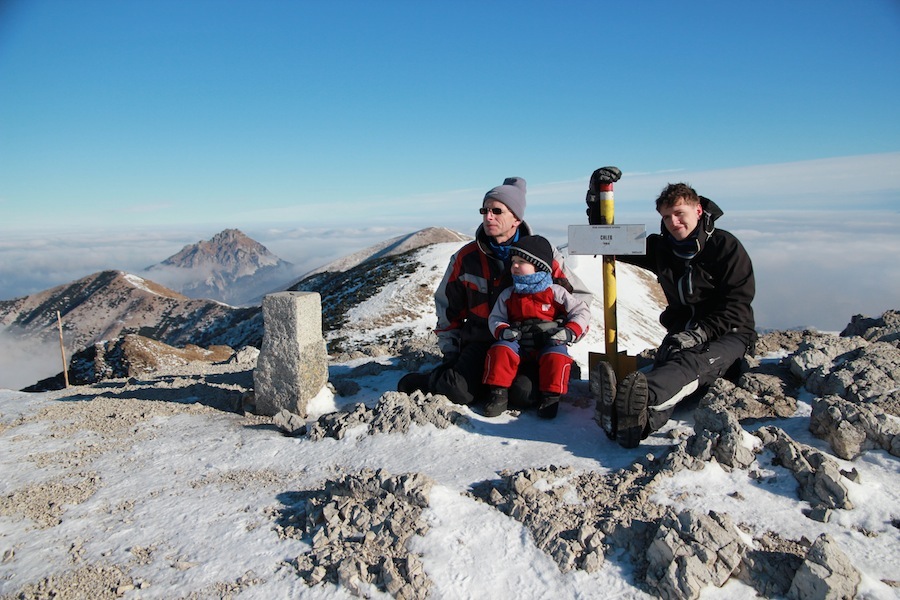 Vľavo v pozadí vykúka Veľký Rozsutec: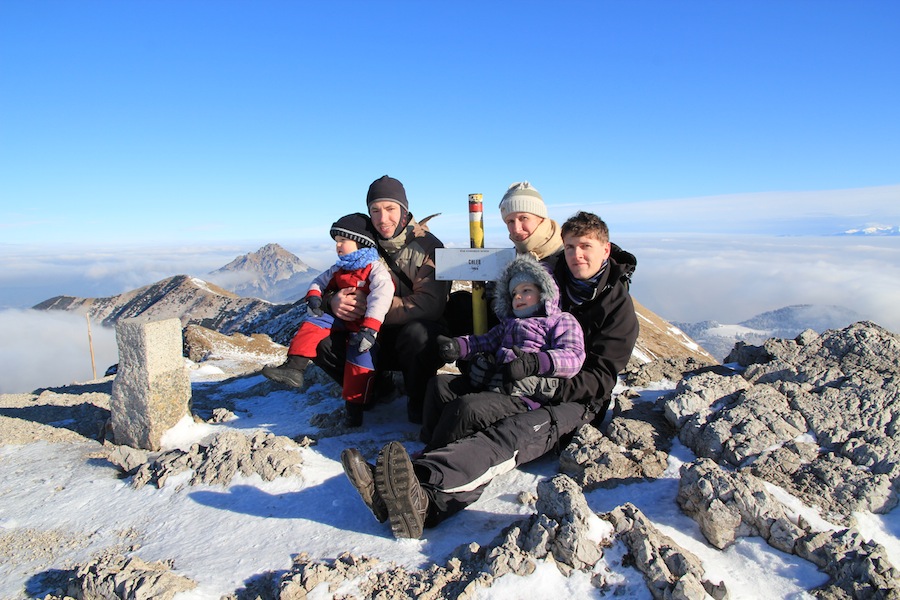 Kika chcela ísť kráčať po oblakoch, ale nepustili sme ju.
Hrebeň: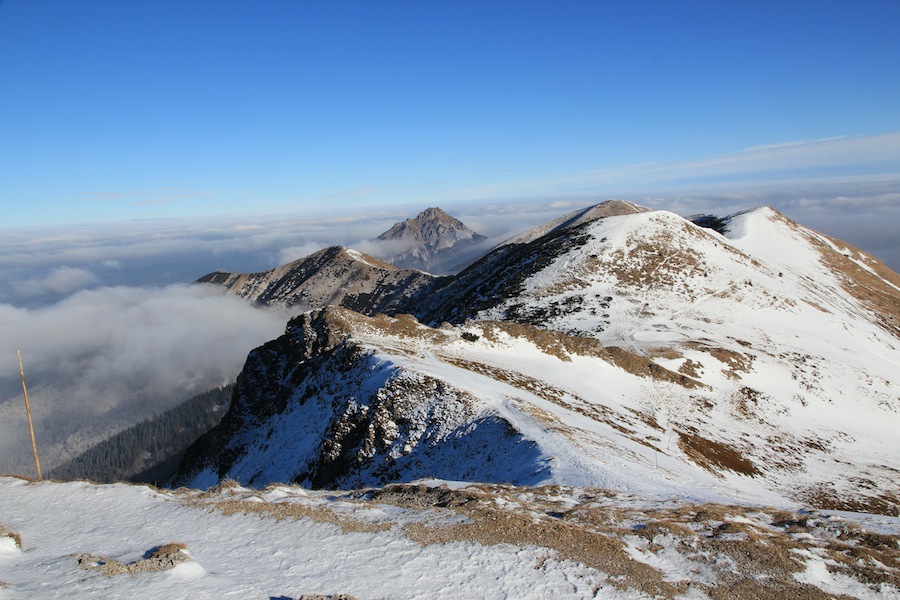 To biele vzadu je Veľký Kriváň: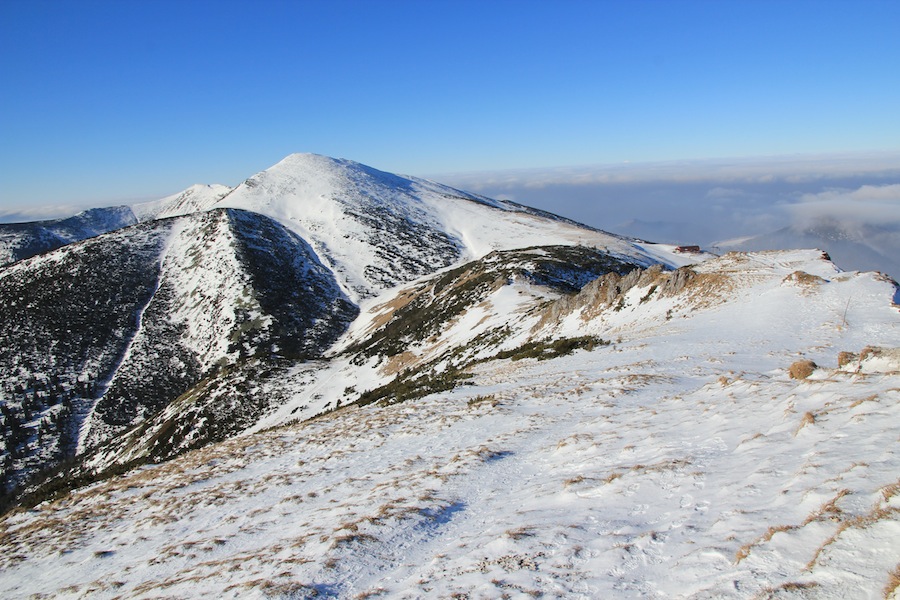 Hore bolo naozaj príjemne, ale aj tak mali všetci vyštípané líca:
Kubko cestou dolu: