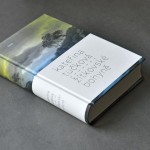 Táto kniha u mňa zanechala veľký dojem. Malá časť z neho je asi spôsobená tým, že som po dlhej dobe čítala niečo "naše" – v češtine, príbeh sa odohráva na kopaniciach na moravsko-slovenskom pomedzí. Ale tá zvyšná, veľká časť tým, že je to zaujímavá a dobre napísaná kniha.
Sleduje život Dory Idesovej, poslednej bohyne z kopcov Bielych Karpát, ktorá síce pochádza z jedného z najlepších rodov žítkovských liečiteliek, ale remeslu (umeniu?) bohovania sa nenaučila. Vyštudovala etnografiu a postupne rozpletá osudy svojich predchodkýň – generácií žien, ktoré na Žítkovej zbierali bylinky, liečili, čarovali, veštili a všelijako pomáhali ľuďom s trápeniami – jedným slovom bohovali.
Bohyne nemali ľahký život. Tie z dávnej aj nie tak dávnej minulosti prenasledovala cirkev, tie neskoršie komunisti. Boli to silné ženy, ktoré si stáli za svojím a nenechali so sebou mávať, čo im síce prinášalo rešpekt, ale spolu s ním závisť a kopu iných problémov. A navyše to vyzeralo, že za dar bohovania sa tvrdo platí.
Dora na tieto veci neverí, ale postupne zisťuje, že aj keď sa sama bohyňou nestala, je do tejto tradície neoddeliteľne zapletená. Príbeh sa postupne stavia po kúskoch, zapadajú doňho osudy mnohých komplexných postáv a na konci čaká prekvapenie.
Toto je jedna z tých kníh, ktoré keď prečítané vraciate do knižnice vás nútia zastaviť sa cestou domov v kníhkupectve a kúpiť si jeden výtlačok aj domov.
"Tak kvůli bohyním?"
Přikývla jsem, zatímco mi nalévala zázračnou studánkovou vodu. Prý je na oči, a vůbec, zdravá.
"Občas mi je sem, takové jako jste vy, posílají. Redaktory, studenty. Kdyby vyšlo všechno, co jsem komu napovídala, už by za mnou nikdo nemusel. Mohli by si to jen přečíst, ale došlo ke mně jen pár novinových článků a to nestálo za nic. Pořád to nikdo nenapsal pořádně. Pro co to potřebujete vy?"
"Pro knihu," řekla jsem.
"A pro jakou školu?"
"To nebude odborná publikace," odpověděla jsem trochu s ostychem, že nenaplním její představu o důstojném výsledku. "Bude to románový příběh."
"Aha," řekla Baglárová přemýšlivě, "ale to taky nemusí být špatné. Aspoň tomu budou lidi líp rozumět."