Ja sa stále sťažujem, že toto leto nebolo nič moc. Akosi sa mi zdá, že som nemala dosť slniečka a že stále pršalo. Objektívne to asi nie je celkom tak, nejaké leto bolo, ale pravda je, že teplo s takouto kopou dažďa znamená, že hubom sa darí. A tak po počúvaní z rôznych strán naookolo, kto kde už bol na huby, sme sa odhodlali aj my a vybrali sme sa včera hľadať do lesa. Bolo tam kopu takýchto krásnych: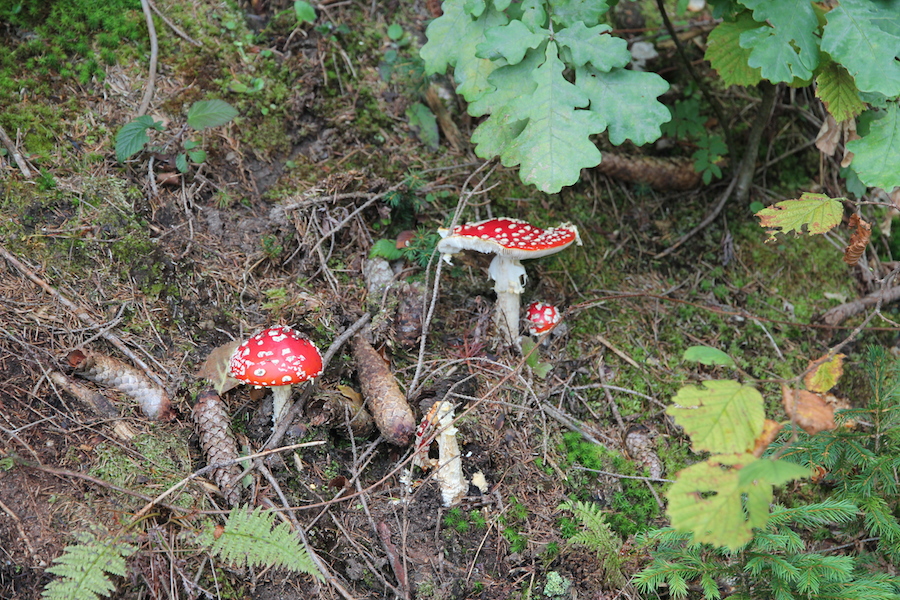 Ale tie sme nezbierali 🙂 Našli sme kopu suchohríbov, zo dva dubáky… akurát sme nemali košík, iba plátenú a deravú tašku: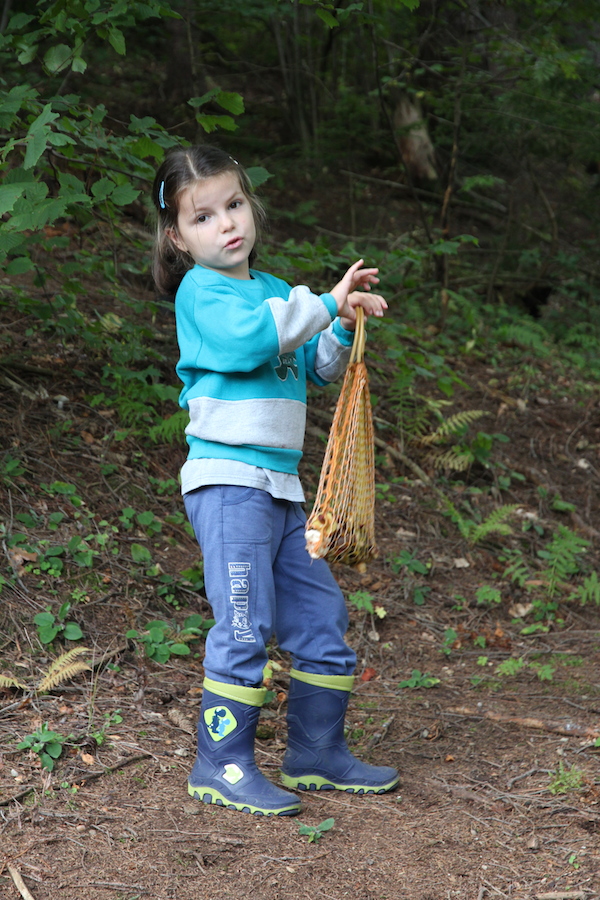 Kika to viac obkecávala (Kde sú tie hubíky?) a nosila, čo jej do taštičky prispeli iní, Kubko viac hľadal a svoje úlovky si pyšne nosil sám v taške na pleci.
Potom prišiel čas obeda a opekačka: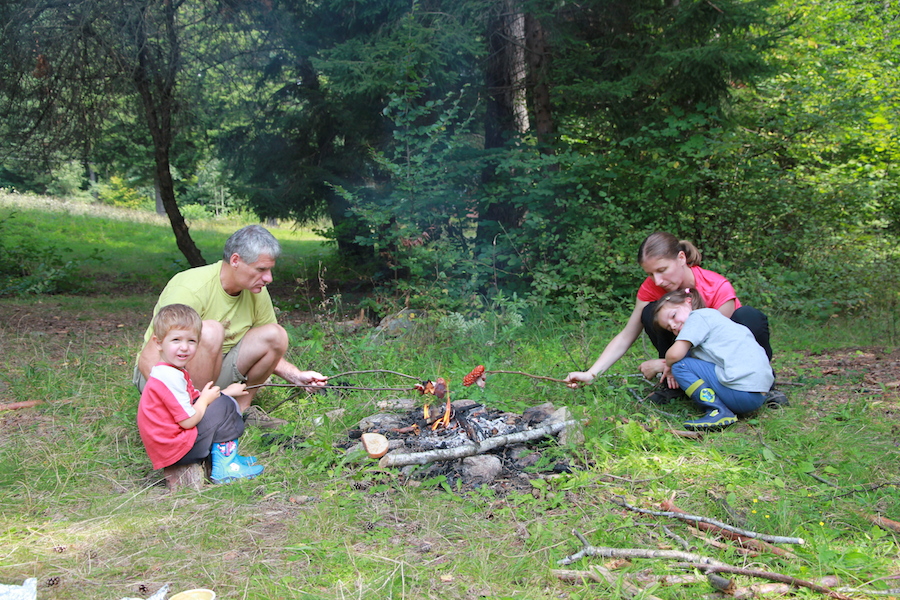 Spoločné foto: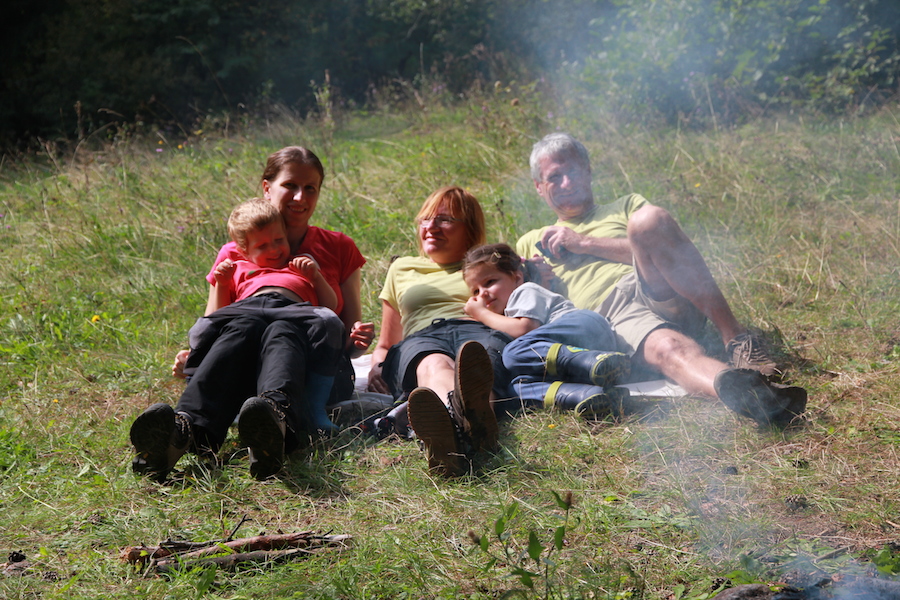 A doma hubová polievka: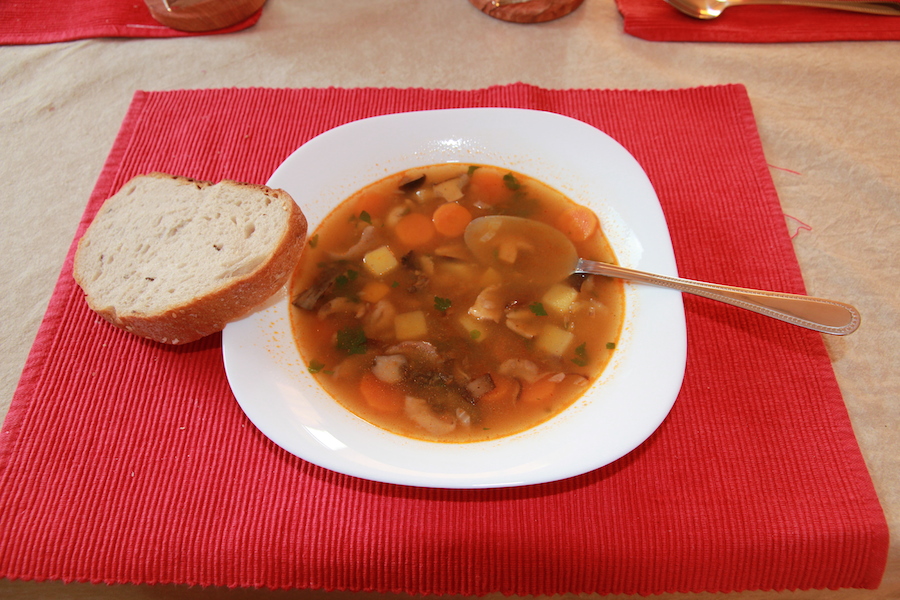 Mali sme aj praženicu a zatiaľ všetci zdraví, takže sa nepotvrdili Mišove obavy, že čo všetko si to strkáme do tých tašiek…