Boli sme navštíviť švagrovcov a bolo parádne. Akurát neviem, čím to je, vždy keď sme u nich, tak je nanič počasie. Už nás podozrievajú, že si to nosíme so sebou. Jeden deň sme zvolili indoor program – Deutches Museum. Aj keď to názov veľmi nenaznačuje, je to vedecko-technické interaktívne múzeum s kopou aktivít pre deti. Myslím, že sme nestihli pozrieť ani tretinu, takže pokojne môžeme ísť ešte párkrát.
Do centra vláčikom: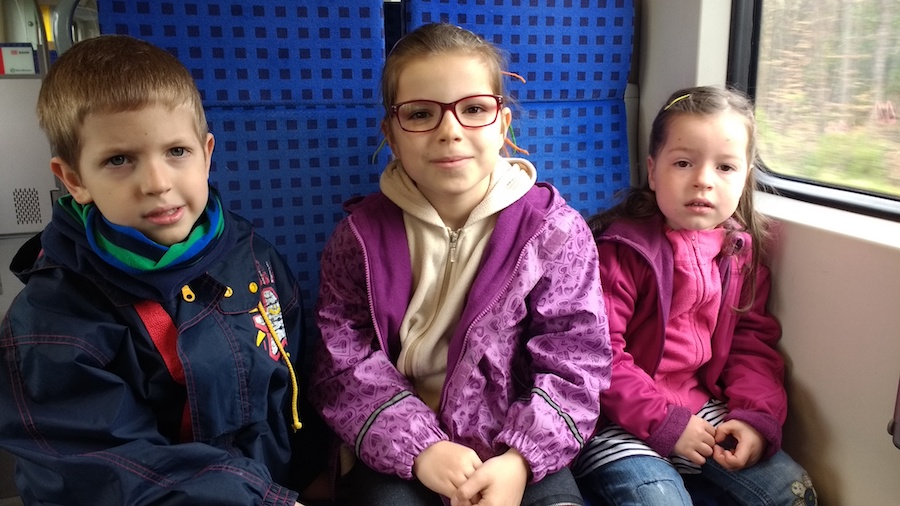 Kika kormidluje loď: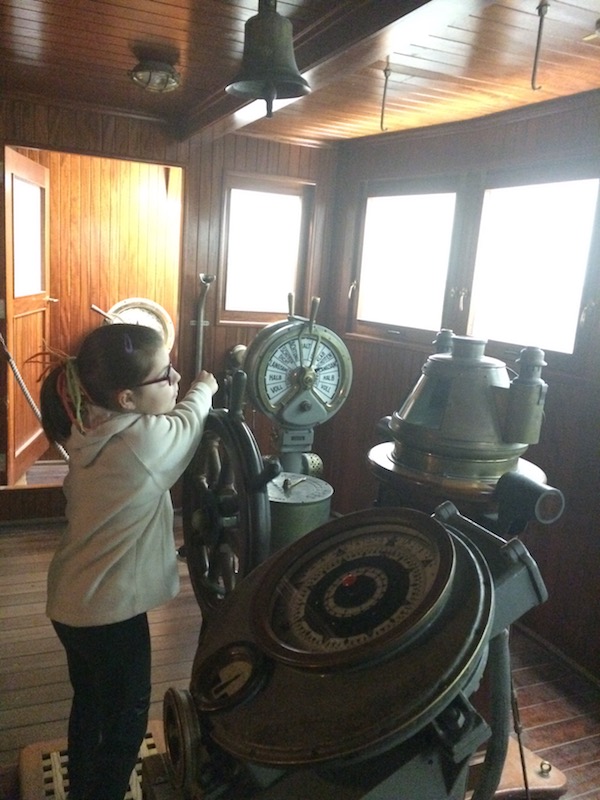 pilotuje lietadlo:
Kubo skúma, aký je rozdiel medzi priamočiarym a krútivým pohybom:
Veľmi ho zaujalo Newtonove kyvadlo: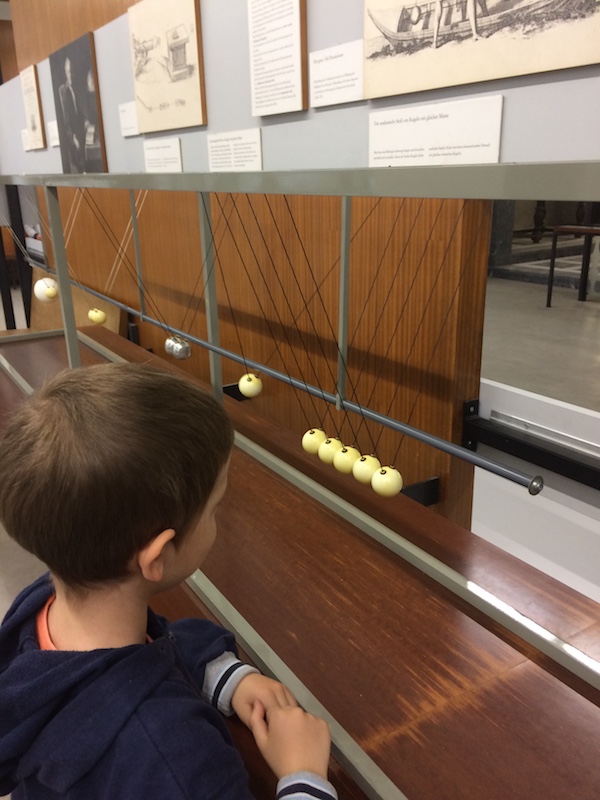 Kika pozoruje chromozómy v bunkovom jadre (Kuba bolo treba prehovárať, aby do bunky vôbec vošiel):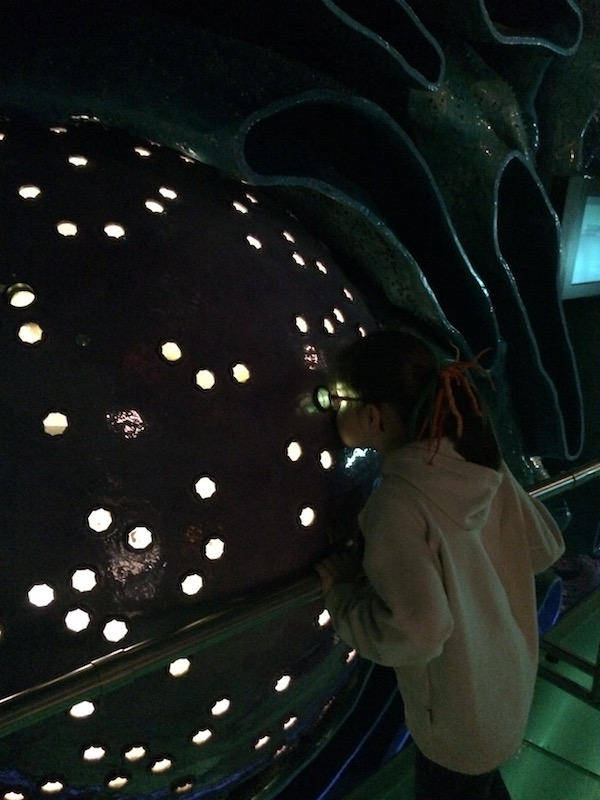 Ale zato hrať sa so zrkadlami, farebnými filtrami a hranolmi lámať svetlo vydržal asi 20 minút: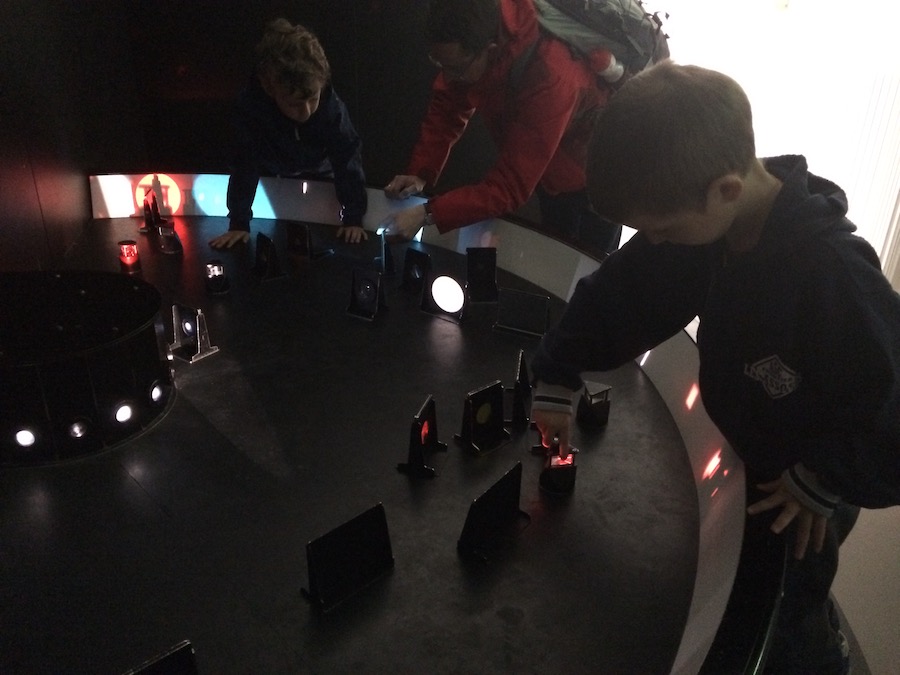 Výborné. Keď je škaredo, treba nabaliť jedlo a vybrať sa tam na celý deň.
No a na tomto mieste treba niečo povedať o nemeckých detských ihriskách. Ja som ich obdivovala, už keď sme na jedno zavítali pred štyrmi rokmi. Oproti tým strašne bezpečným americkým, sa s tým tie nemecké nepárajú. Kika ide po lane 3 metre nad zemou, rukami sa drží dvoch ďalších lán vo výške svojho pása, pod ňou štrk. Potom sa jej šmykne, rukami sa stále drží tých dvoch a my ďaleko… Zvládla to, ale ja som ešte hodnú chvíľu predýchavala.
A ukázalo sa, že je menší problém vyliezť do rôznych domčekov, ako spúšťať sa potom dole. Do jedného som za zaseknutým Kubom musela vyliezť aj ja a nabrať odvahu, aby som sa s ním v klíne potom šupla do diery v podlahe, ktorá začínala zvislo dolu. Myslela som pri tom na Alicu ako padá do králičej nory.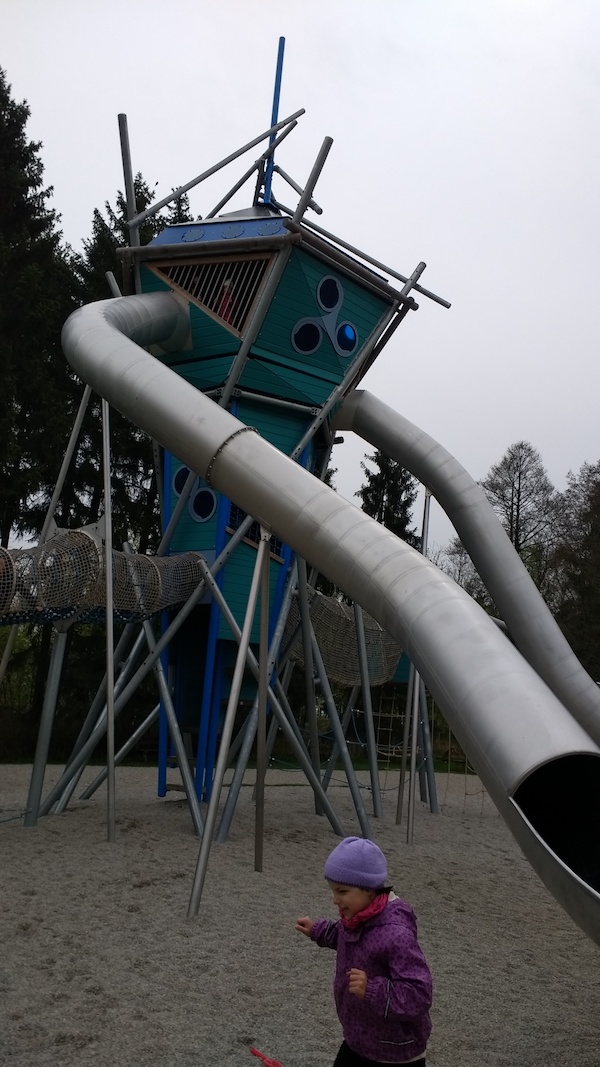 V tomto je zaujímavé, akí sú Kika s Kubom odlišní. Kika tú kritickú šmýkačku zvládla sama. Ale srnky, tie sú u Kiky presne na polceste medzi hrozným strašidlom a niečím, čoho sa neskutočne túži dotknúť. Kubo si v pohode nechá olizovať ruku.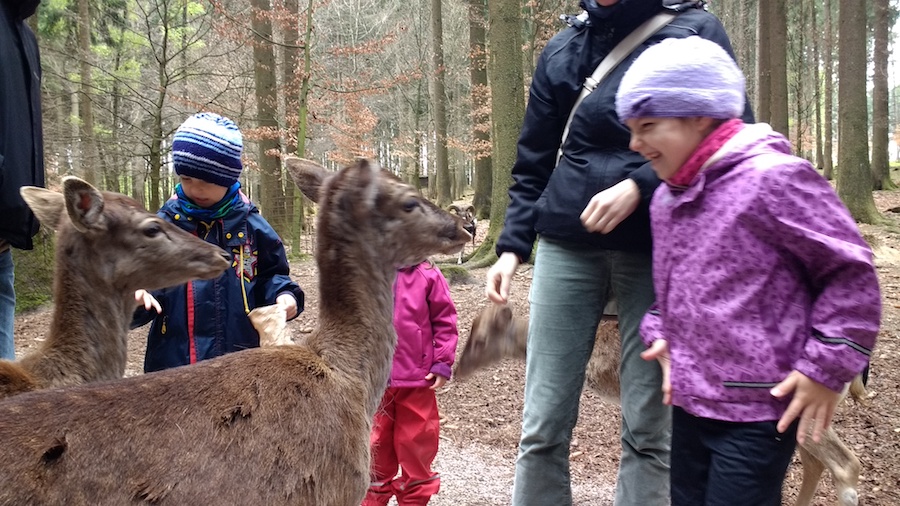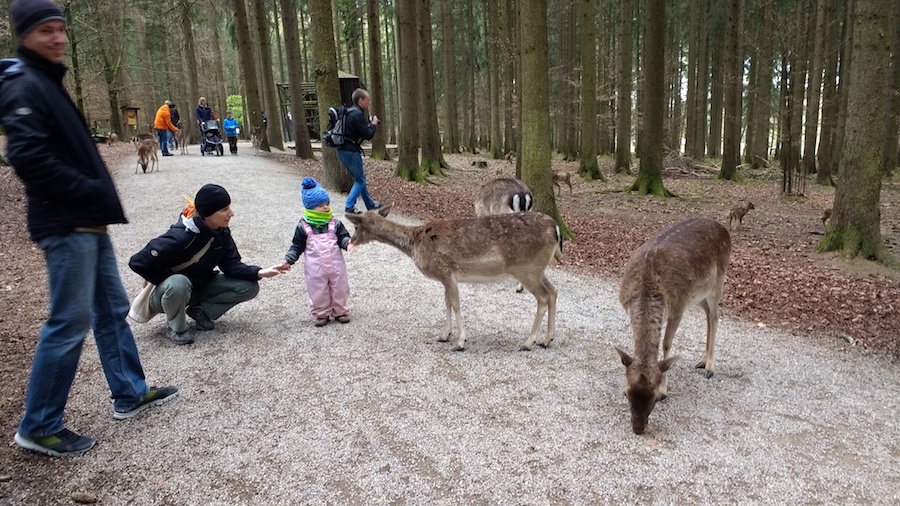 V tomto parku sa zvieratá (okrem vlkov a podobných) môžu aj kŕmiť…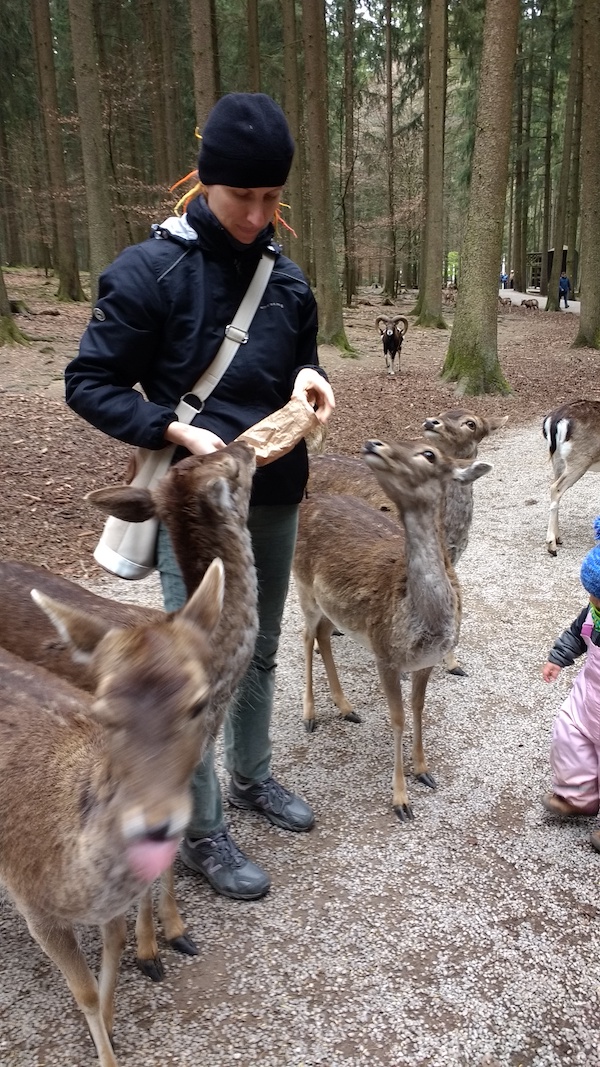 ps Vďaka Ajke za vonkajšie fotky. V tieto dni som ja akosi nebola schopná si zobrať aj telefón, keď sme išli niekam von.
ps2 Sushi 3x za 6 dní… to sa nám ešte asi nestalo. Všetci štyria sme si pochvaľovali.