vyhlásenie senátu UK k akademickej samospráve (pod toto vyhlásenie sa podpísala aj naša fakulta a neskôr aj celá univerzita)
vyjadril sa k tomu aj rektor UK
Produkujeme školený personál pre priemysel? Budeme sa pri každých voľbách triasť, ktorej politickej strane pripadne ministerstvo školstva a či prispôsobí univerzity na svoj obraz? Alebo chceme samostatné, svojbytné a zodpovedné vysoké školstvo (hoci s chybami), ktoré dokáže vychovať vzdelaného človeka, ktorý vie myslieť a myslenie využíva ako nástroj na saturáciu svojej zvedavosti?
o korešpondenčných matematických seminároch
"Dištančné vzdelávanie nie je novinka roku 2020. Dokonca sme na Slovensku predbehli dobu počítačovú a už od roku 1982 sa u nás konajú korešpondenčné matematické semináre pre deti druhého stupňa základných škôl. Pôvodná myšlienka, vyhľadať talenty aj mimo veľkých miest a podchytiť ich systematickou spoločnou prácou sa postupne zmenila. Namiesto vyhľadávania talentov na ich pestovanie. Budovanie kladného vzťahu k matematike u detí, ale aj možnosť dobrovoľníckej práce pre vedúcich. To spolu vytvára silnú sieť mysliacich mladých ľudí, ktorí svoje kontakty pestujú do neskorej "dospelosti". Konalo sa napríklad už 11 ročníkov konferencie "Slovak Oxford Science", kde sa okrem iných stretávajú aj mnohí z bývalých účastníkov korešpondenčných seminárov na Slovensku," hovorí organizátorka korešpondenčných matematických seminárov doc. Katarína Bachratá z Fakulty riadenia a informatiky (FRI UNIZA).
Why You Should Take Any Vaccine
Since the beginning of the trials, all trials, there has not been a single death or hospitalization among people vaccinated. Not one. Zero. Not for Moderna, not for Pfizer/BioNTech, not for Oxford/AstraZeneca, not for Sputnik, not for J&J, not for Novavax.
Veci nie sú čierno-biele, záleží aj na kontexte. Figúrky na tomto obrázku majú rovnakú farbu (dá sa to skontrolovať napr tu):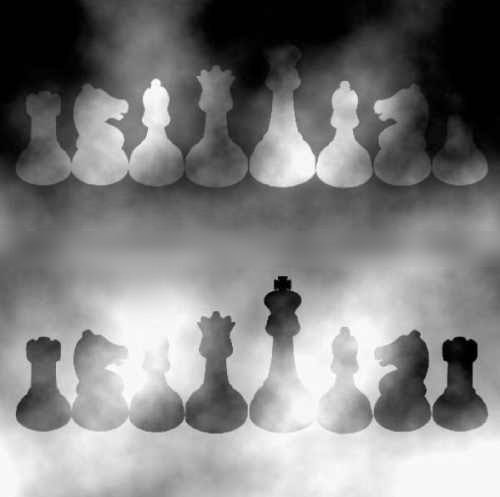 pozerali sme s deťmi a všetkým sa páčilo:
Vysvetlí ti, že zúfalosť diskusií na Modrom koníkovi nie je výsledkom laktačnej psychózy, ale zlyhávajúceho systému, v ktorom nás zdravotníctvo a školstvo necháva v týchto telách a v týchto vzťahoch bojovať na vlastnú päsť.
Poradíme si teda samy.

Bez ohľadu na to, koľko je na scéne tatkov, otcov a oteckov, moja raperka nebude tvojou matkou. Dospieť musíš sám.

Aj tvoju mamku nechá na pokoji. Ak ti chýba jej kuchyňa, nauč sa variť, ona si recepty nepýta.
Nebude krkom, ktorý hýbe hlavou, má svoju vlastnú.
A ak ťa nepustí k slovu, tak to nie je preto, že je žena, ale preto, že má čo povedať.
(Môžeš ju poprosiť o featy.)

…

Chcem, aby bola úplne normálne pekná. Dôkaz, že mozog a krása sa fakt nevylučujú. Že môže byť pekná žena, mať dobrý sex life a napriek tomu byť nasratá. Fakt to nie je o tom, že by si ju niekto nevšimol.