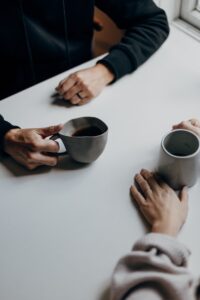 Začnem trochu zoširoka, ale nevzdávajte to hneď na začiatku, pointa príde.
Jedna zo spoločností Elona Muska, Neuralink, sa snaží vyvíjať niečo, čo volajú brain-machine interface. Vpodstate čip, ktorý sa dá implantovať do mozgu a môže slúžiť na rôzne účely. Napríklad na ovládanie vecí na diaľku, na ovládanie protéz, pre ľudí, ktorí stratili niektorú z končatín… dlhodobý vizionársky cieľ je umožniť ľuďom symbiózu s umelou inteligenciou.
Toto samozrejme otvára ani nie že plechovku červíkov, ale priamo sud červíkov, ktoré sa rozliezajú na všetky možné strany, pričom ten najtučnejší z nich je samozrejme ten, že ľudia, ktorí si v hlave nosia okrem svojej inteligencie ešte aj tú umelú a dokážu s ňou priateľsky spolunažívať a spolupracovať, už nie sú tak úplne… homo sapiens. Už sú iný druh. A tu sa možno nebavíme o príliš ďalekej budúcnosti, lebo Musk pred pár dňami oznámil, že už majú opice, ktorým voperovali prototypy, s ktorými sa môžu hrať videohry. Túto výbornú tému si odložíme na niekedy neskôr.
Ale viete, čo by znamenalo, keby ľudia mohli komunikovať cez takýto interface? Slová sú ťažkopádne. Mám v hlave nejakú predstavu, myšlienku, … stav, ktoré sa snažím niekomu porozprávať, ale musím to stlačiť do slov, ktoré si potom na druhom konci rozhovoru druhá osoba rozbalí do svojich predstáv, myšlienok… a stavov. V počítačovej brandži sa tomu hovorí, že sa dáta zbalia, skomprimujú, a potom na druhom konci rozbalia. A jednou z podmienok dobrej kompresie je, aby nebola stratová. Pri balení sa k dátam dokonca pridávajú kontrolné súčty a iné fintičky, ktoré zabezpečia, že sa dá v cieli overiť, že to rozbalené je naozaj presne to, čo bolo zbalené. Toto pri slovách nemáme.
Len tak dúfame – niektorí implicitne, niektorí si na to explicitne dávajú pozor – že dokážeme dobre vyjadriť to, čo chceme. Keď sa niekto pýta, na čo nám je literatúra, na toto. Dáva nám slová.
Predstavte si stôl, rodina večeria, rozprávajú sa, ako pekne vonku sneží, o plánoch na zajtra a ako chutné je jedlo. Ale ja aj keď sedím pri stole, tak sa mi hlavou preháňa ešte kopu ďalších vecí, od toho, čo všetko sa dnes nestihlo, cez dlhodobé frustrácie, po existenčné otázky prečo sme tu, a kam ideme. A potom si predstavím, že toto je môj vnútorný svet a všetci ostatní majú tiež svoj. V niečom možno podobný ale principiálne, štatisticky, nevyhnutne, tak odlišný, že pre mňa pravdepodobne cudzí, a do tohto sveta sa rozbalia moje skomprimované slová.
Niektorí ľudia vedia dobre baliť. Dostojevský by vo svojom románe najprv na 20 strán opísal ten stôl, čo bolo na večeru a kto pri stole sedel. Ale potom by nám aj vedel povedať, čo sa komu preháňalo hlavou. Dosť dobre na to, že ak máme tú trpezlivosť sa tým prehrýzť (a nevzdali sme povinnú literatúru hneď v prvom ročníku na strednej), tak nahliadneme aj do vnútorného sveta postáv. Aj jemu sa určite niečo strácalo, ale v zásade to vedel.
Dnešný svet krátkej prelietavej pozornosti je priamo nastavený tak, že nás odúča od hlbokej zmysluplnej komunikácie. Máme deep learning, deep dreaming, deep kadečo, čo sa vzťahuje na neurónové siete, ale kedy ste sa naposledy s niekým naozaj porozprávali? Nie o každodenných obyčajnostiach, ale o tom, čo ho trápi, čoho sa bojí, čo jej vadí, čo plánuje? Také tie veci, čo sa ťažko komprimujú.
Ten čip v mozgu? Veľa problémov, ale minimálne jedna dobrá vec by z toho mohla vzísť: ľahšia komunikácia, ktorá sa nebude musieť spoliehať iba na slová.