Tentokrát opäť rozdelené na dve hlavné kategórie: covid a ne-covid. Vyberte si tú svoju.
Soňa Szomolányi: Naše zatvorené školy a podceňovanie vedomostí a dát spolu súvisia
Nie je náhoda, že Slovensko má v porovnaní so západoeurópskymi krajinami školy zatvorené najdlhšie. V európskych krajinách majú školy prioritu nielen vo vládnom programe. Kým u nás vláda dáva jednoznačne prednosť ekonomike – pričom sa ukazuje, že veľké pracoviská sú významným ohniskom infekcie. Štát nariaďuje testovať rodičov, avšak nič také nevyžaduje od priemyslu, kde bez rúšok a respirátorov trávia ľudia hodiny bez sociálnej dištancie. Nechcem znižovať riziko infekcie na školách. Málokto si dnes však uvedomuje, ako súčasná situácia prehĺbi priepasť medzi deťmi, ktoré vyrastajú v lepších a v slabších podmienkach a aké to bude mať dlhodobé dôsledky.
V čom absolútne zlyhávame? V neorganizovanej prednemocničnej starostlivosti.
Za rok pandémie sa nikto ani nepokúsil vybudovať Covid ambulancie, kde by bolo možné bezpečne vyšetriť a liečiť aspoň v rámci aktuálnych znalostí pozitívnych pacientov. Kde by mohli dostať kyslíkovú alebo infúznu liečbu. Kde by sa dala včas nasadiť liečba a minimalizovať tak potreba hospitalizácie. Mnohým by pomohla aj domáca kyslíková liečba prenosným koncentrátorom kyslíka. Mohol by ich štát nakúpiť a požičiavať? Je nejaká služba, ktorá by prišla pacientovi podať infúziu domov? Je to samozrejme rizikové, ale verím, že za slušný rizikový príplatok by sa našli zaočkovaní zdravotníci, ktorí by do toho išli. Neverím, že je veľa iných štátov na svete (alebo aspoň v strednej a západne Európe), kde by takto kašľali na to, ako je o Covid pacientov postarané.
Pôrod v čase korony: zrazu všetci zmizli – podpíšte otvorený list, ktorý občianske združenie Ženské kruhy adresuje Ministerstvu zdravotníctva. Združenie sa aktívne snaží o to, aby sa takéto veci nestávali.
Hoci negatívny výsledok PCR testu zbavil Luciu a Janu stigmy "rodička s covidom", nie je to happy-end. Ich príbehy ukazujú, že ani po roku pandémie COVID-19 nie sú mnohé slovenské nemocnice pripravené poskytovať tehotným a rodiacim ženám s týmto ochorením adekvátnu, bezpečnú a rešpektujúcu zdravotnú starostlivosť.
Back in December, I asked how hard it would be to make a vaccine for oneself. Several people pointed to radvac. It was a best-case scenario: an open-source vaccine design, made for self-experimenters, dead simple to make with readily-available materials, well-explained reasoning about the design, and with the name of one of the world's more competent biologists (who I already knew of beforehand) stamped on the whitepaper. My girlfriend and I made a batch a week ago and took our first booster yesterday.

This post talks a bit about the process, a bit about our plan, and a bit about motivations. Bear in mind that we may have made mistakes
How do you capture the heartbreaking horror of nearly half a million deaths?
aspoň niečo na odľahčenie: Your Guide to Parenting Teenagers in a Pandemic
Get plants. Overwater them until they die. Replace plants. This is better than overwhelming your children with this kind of attention that has to go somewhere.
———————————————————————————————————————
Nakreslite si ľadovec a pozrite, ako bude plávať. (Dali sme si s deťmi potom aj súťaž, že kto nakreslí taký, ktorý sa už nepohne.) Jeden z mojich:
Jeden z Kikiných: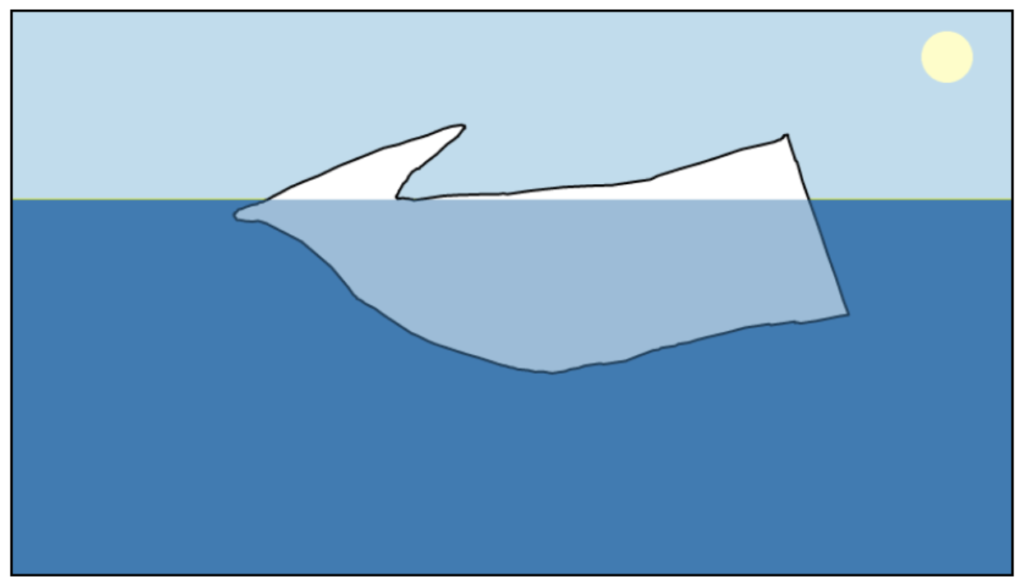 Jeden z Kubkových:
same energy – visual search engine
hiking is an ideal structure for friendship
Beautiful Yet Unnerving Photos of the Arctic Getting Greener
Inside Xinjiang's Prison State
It is likely the largest internment of ethnic and religious minorities since the Second World War.