Ráno sme vstávali bez budíka. Spoľahli sme sa na to, že ako prišelci z východu s dvojhodinovým časovým posunom sa zobudíme dostatočne zavčasu. Odviezli sme sa popri rieke malým autobusom ku začiatku chodníka, prešli cez mostík a vyrazili.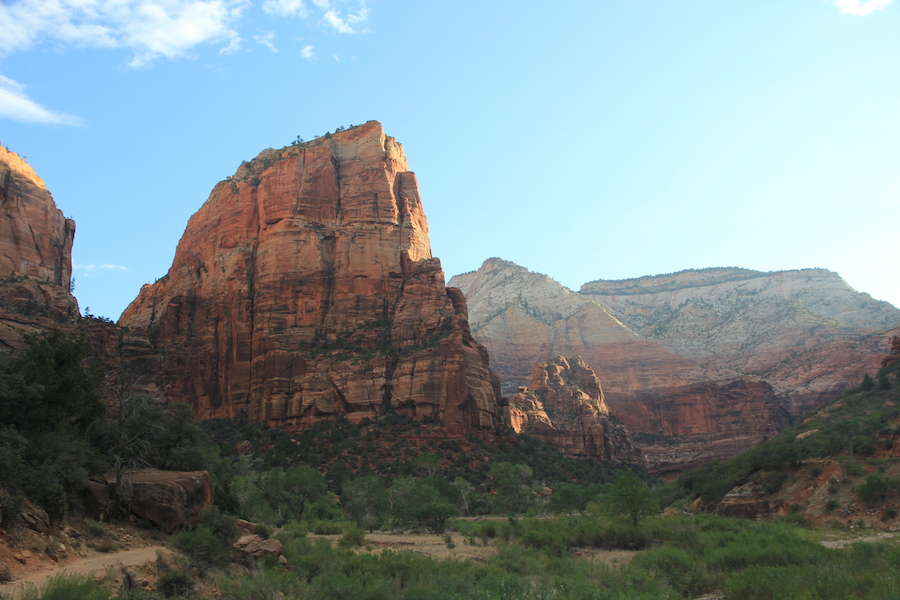 Údolie popri rieke je ešte ako-tak zelené,
ale keď človek začne po cikcakoch stúpať trochu vyššie,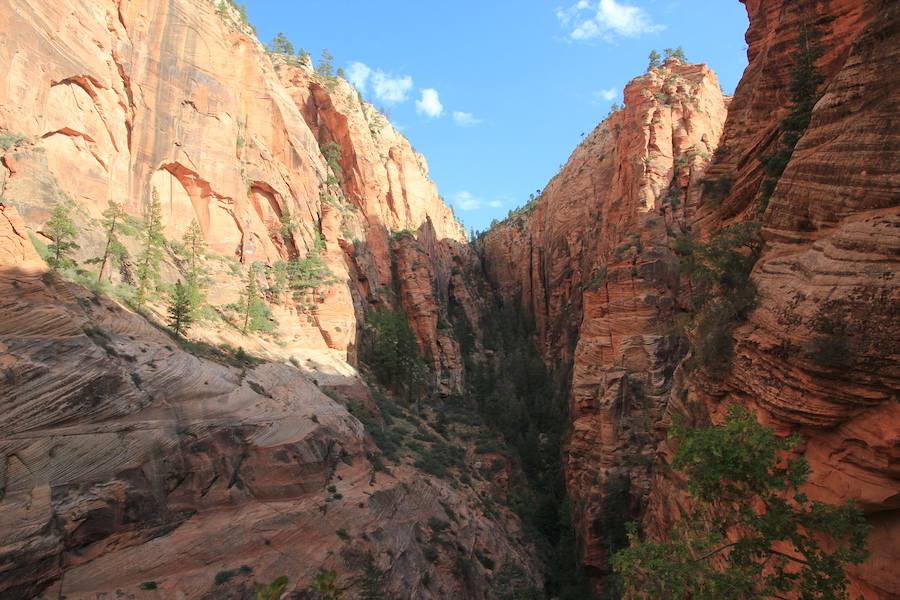 tak je úplne jasné, že je v púšti.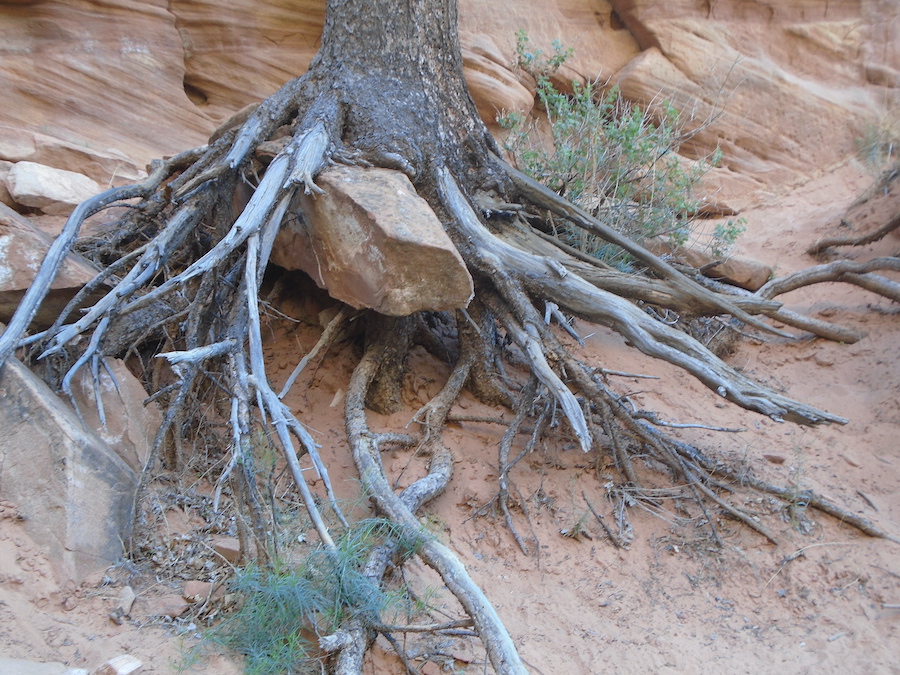 A po switchbackoch prídu prvé reťaze
Kike na nich nebolo všetko jedno, Kubo si išiel, akoby sa nechumelilo.
Tak sme sa na Scouts' Lookout rozdelili. Chlapi išli ďalším reťazovým úsekom pozrieť až hore,
kde pristávajú anjeli. S výhľadom na celé údolie.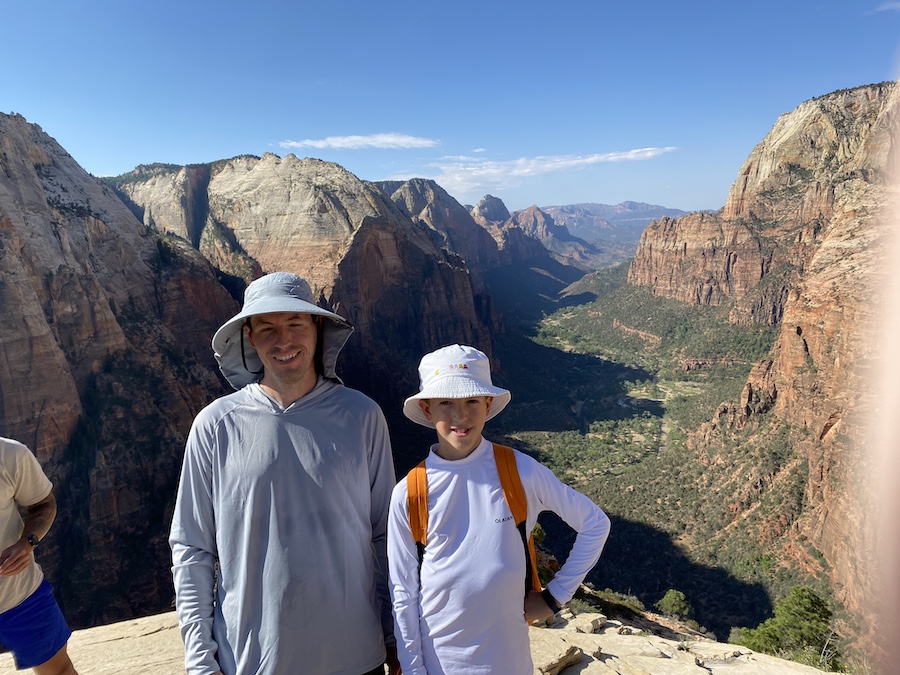 Ešte pohľad na druhú stranu:
A ja s Kikou sme si našli pekné miestečko a sledovali, ako im to ide: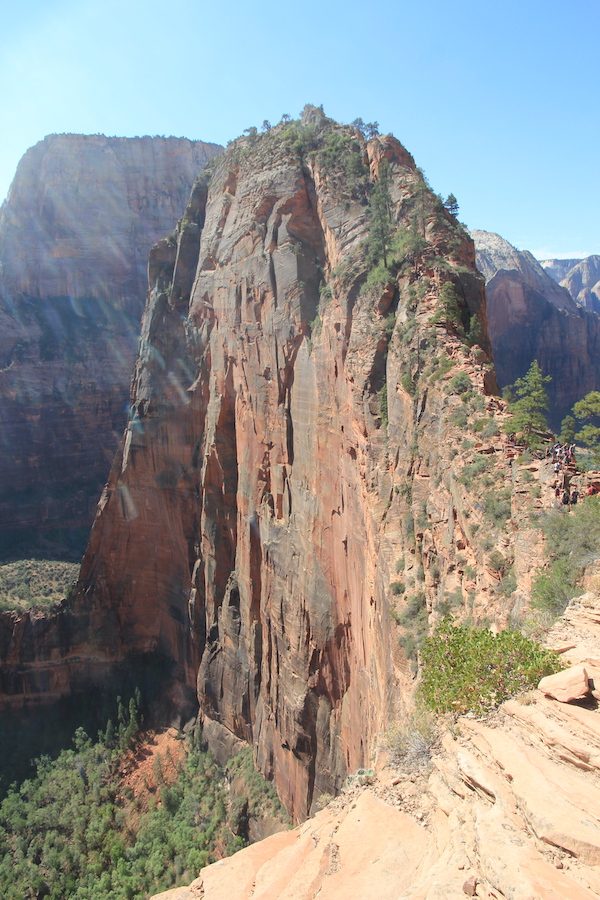 Aj my sme mali dobrý výhľad, ale ten nestačil na odvrátenie žiarlivého meltdownu, ako to že Kubo ide hore a ona nie.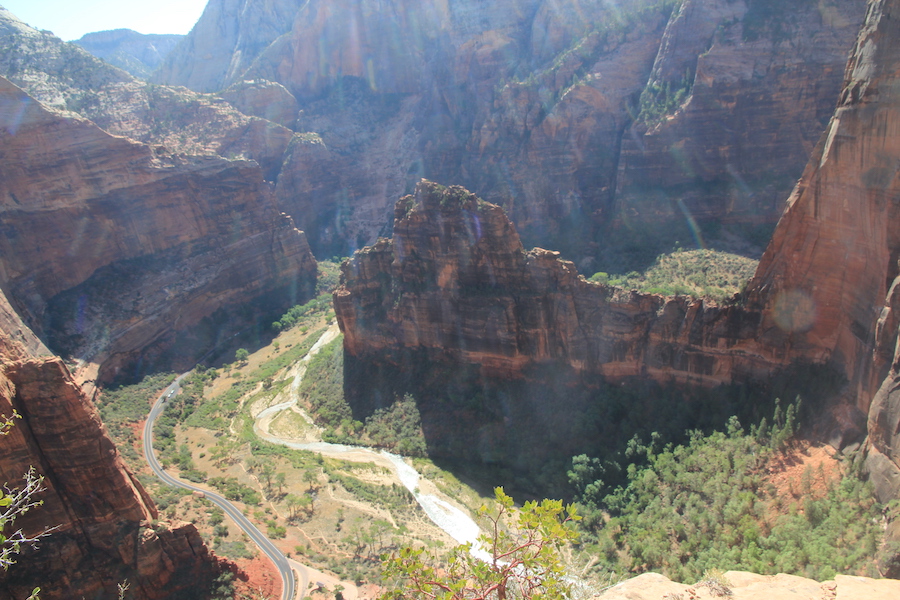 Cestou dolu to trochu vylepšil foťák a Kika cvakala skaly všetkých farieb od bielej po červenú, podľa toho, cez ktorú vrstvu sme práve išli, niektoré pieskovcové pásikavé, niektoré s hotelmi pre trpaslíkov: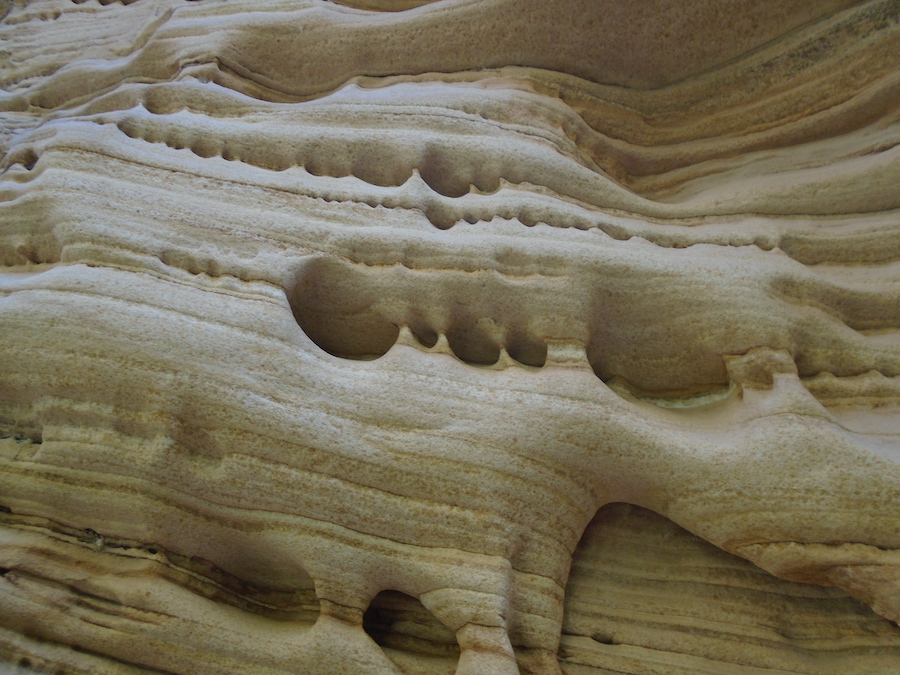 Ľudí bolo dosť. Nie až tak veľmi veľa, ako na večerných rangerových obrázkoch, ale výrazne viac, ako sme si pamätali z našej predchádzajúcej návštevy. Keď sme zliezli dolu, už bolo teplo, teplo, teplo, ale s pol dňom ešte pred nami, sme pokračovali autobusom na konečnú, ku Narrows. Tam od našej minulej návštevy pribudol krátky chodník, ktorý dá aj menej zdatným turistom ochutnať, ako to v tiesňavách, kde sa turistikuje v potoku, vyzerá. Ale deti mali dosť, ostali s Mišom sedieť na lavičke v chládku a tak som ďalej išla len sama. Ale teda nie sama-sama, s kopou ďalších ľudí.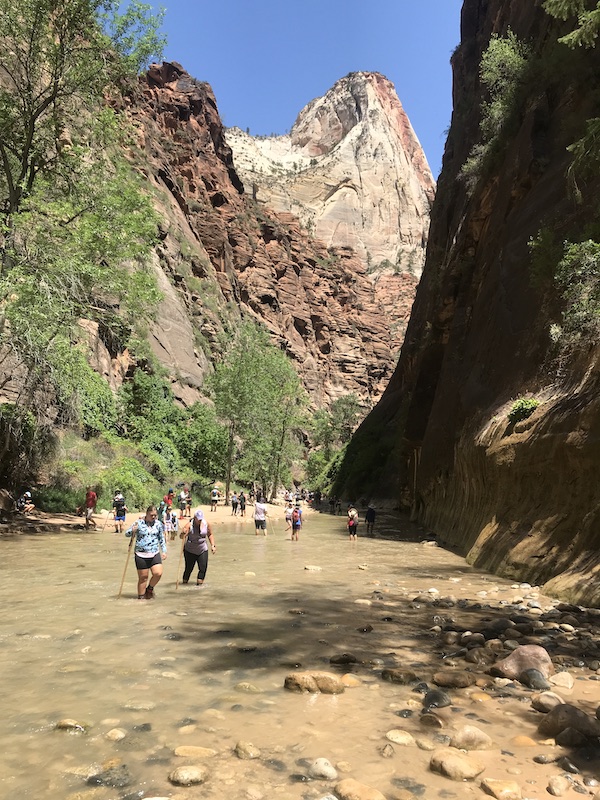 Po návrate do kempu sme vyskúšali, či funguje bomba (fungovala a polievky z konzervy mali celkom úspech) a išli ešte do dediny na lov nanukov a nejakého pečiva na raňajky.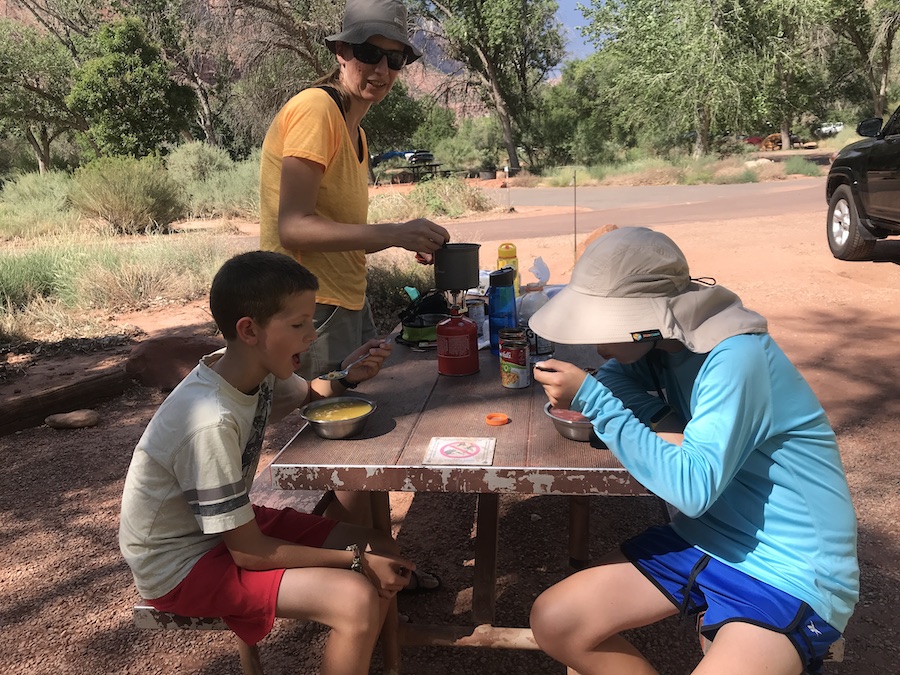 Večer opäť do amfiteátra, kde nám ranger porozprával o záplavách a padajúcich skalách v parku a pri hviezdach naspäť do stanov.