Na druhý deň to už šlo. Žiadne nočné správy o zrušených letoch, taxík prišiel načas, raňajkový piknik na letisku a krátko po šiestej sme odlietali z Newarku.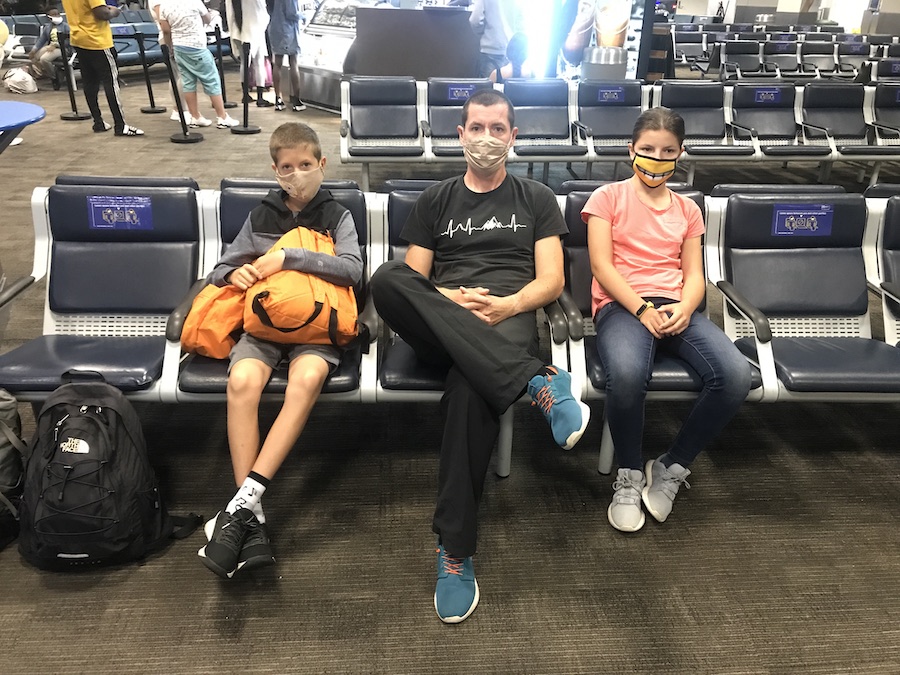 Prestup v Atlante tiež prebehol hladko. Ukázalo sa, že do Vegas pokračujeme tým istým lietadlom. My sme síce museli vystúpiť a počkať na bráne, ale batožina nemusela, takže sa nemala kde nestihnúť. Mišo zo svojho okienka videl aj náš posledný plánovaný park – Grand Canyon.
Pani v autopožičovni bola ochotná a s použitím Mišovho firemného čísla sme dostali aj vyše $300 zľavu za druhého vodiča. Na výber boli dva veľké čierne "tanky", tak sme zobrali ten menší z nich – Toyotu 4runner. V Las Vegas ešte dve zastávky – v REI kúpiť bombu na varenie a v Smith's potraviny – a potom už smer Zion.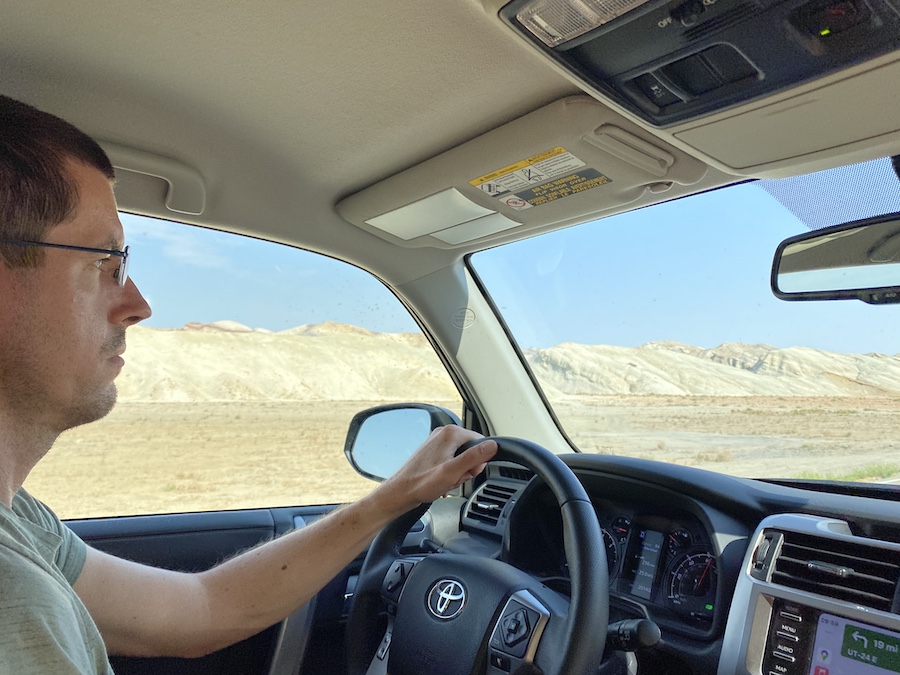 Neskorý obed sme dali v mexickej reštaurácii Los Lupes na hraniciach Nevady a Utahu (výborná červená salsa, tri porcie pre nás štyroch sa ukázali akurát).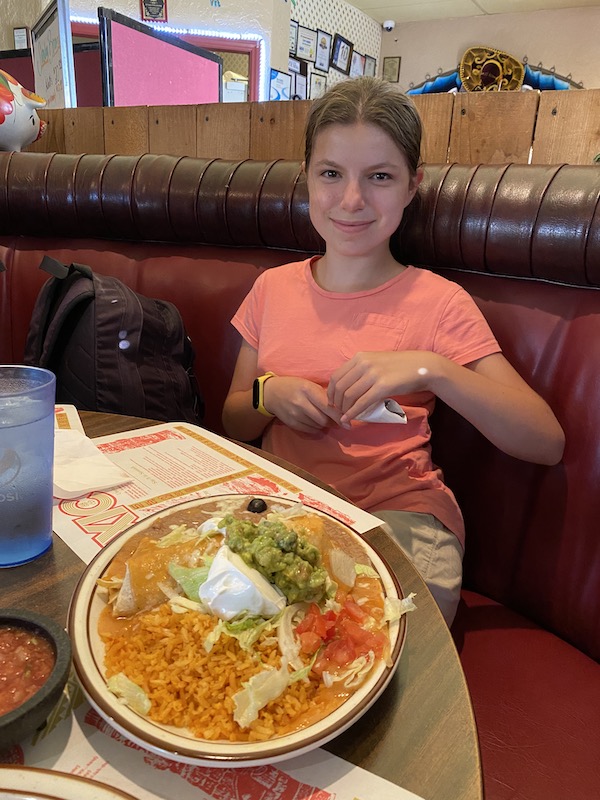 A večer sme stavali stany vo Watchman Campground. Stihli sme to akurát do začiatku večerného ranger programu v amfiteátri.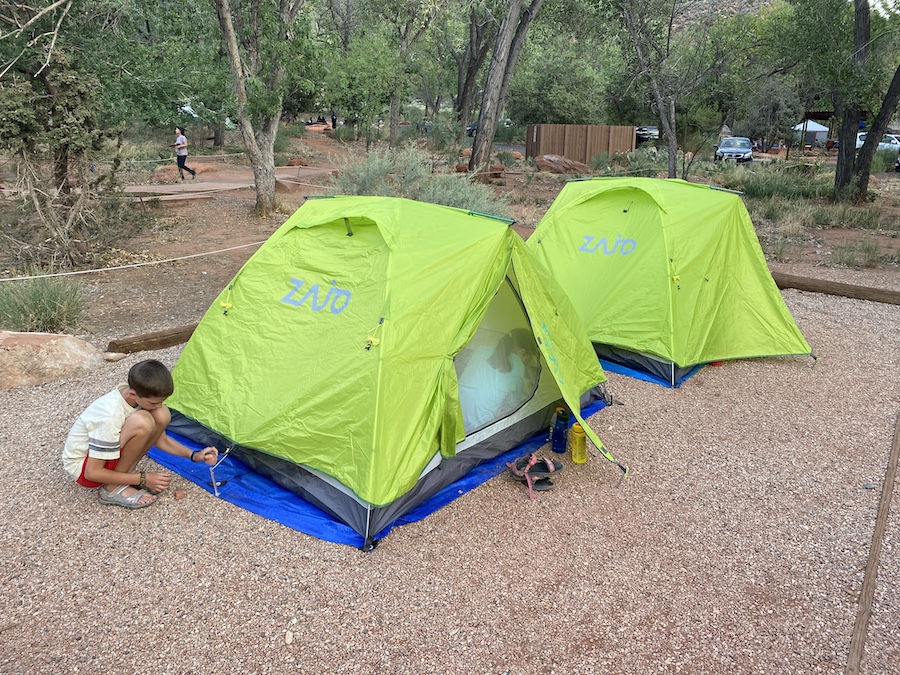 Ranger rozprával, ako sa im v parku zvyšuje návštevnosť za posledné roky a ako sa s tým snažia vysporiadať. (V 2007, keď sme tam boli my naposledy, bolo za rok 2.66 milióna návštevníkov, v 2019 4.49 milióna. 2020 bol pokles kvôli covidu, 3.59, ale 2021 vyzerá, že opäť bude rekordný, lebo mal vyše 3 milióny už na konci júla.) Preplnené fotky z Angel's Landing a tiesňav vôbec nevyzerali lákavo.
Náš pôvodný plán bol turistikovať v Zione dva dni – jeden deň Angel's Landing a druhý Observation Point. Kvôli tomu, že sme prišli o deň neskôr, sme mali na turistiku len jeden deň. Ale ukázalo sa, že si nemusíme vybrať, príroda už v roku 2019 rozhodla za nás. Chodník na Observation Point je zasypaný a preto zavretý (ranger ukazoval pôsobivé video, ako ho zasypalo), tak sme len dúfali, že na Angel's Landing v utorok nebude plno.