Kubko ku svojmu ročníkovému projektu pristupuje zodpovedne :). Rád chodí lyžovať a už mu to ide celkom dobre.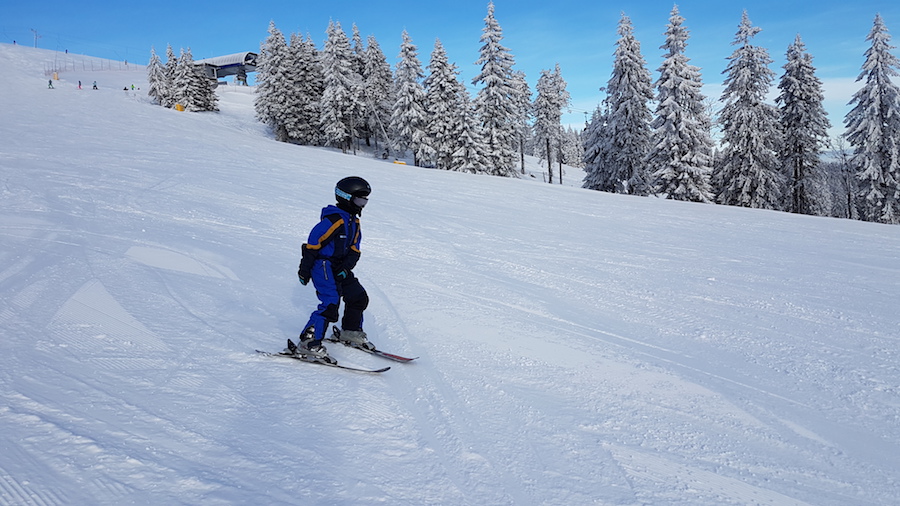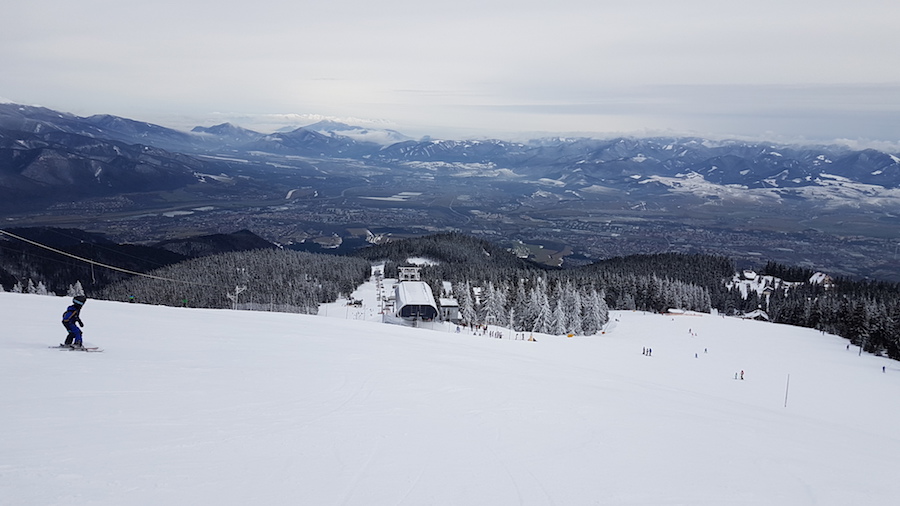 Aj on aj Kika sa už naučili chodiť na Pome. Ale prístup k tomu mali úplne odlišný. Kubo rovno išiel skúsiť, potreboval 4krát spadnúť, naučil sa metódou pokus-omyl a bolo.
Kika najprv pozorovala, nechala si porozprávať, čo a ako má robiť, až potom išla. A nespadla ani raz. Keď jej ešte vlekár pomáhal nasadiť kotvu, tak jej aj on povedal, ako si ju má nabudúce zobrať a bolo.
Sneh sa dá samozrejme využiť aj na iné veci ako na lyžovanie:
A potom je ešte ľad. Korčuľovanie ide lepšie Kike, asi preto, že v lete viac korčuľovala na kolieskových:
A jedenkrát sme sa vybrali lyžovať s Mišom sami dvaja. Snežilo celý deň, ale Poludňový grúň nesklamal a na poludnie aspoň symbolicky ukázal slniečko.
26 jázd a mali sme dosť
Ráno sme točili jazdy na Slovan vleku, keď prišieli decká na lyžiarskom výcviku a začalo sa čakať v rade, vyviezli sme sa lanovkou na Poludňový a lyžovali tam vrátane polhodinky na obed na Chate pod Grúňom. Keď sme už nevládali, tak sme si išli dolu oddýchnuť na lanovku. Chvíľku sme rozmýšľali, či sa ešte vyviezť do Snilovského sedla a dať zo dve jazdy na Oštiepkovej mulde. Keby svietilo slnko, tak by to vyvážilo ten overhead, že treba vyzuť lyže, aspoň jeden aj lyžiarky a odšoférovať sa ku chate Vrátna. Ale hore boli oblaky a husté sneženie, tak sme zhodnotili, že tentokrát nie.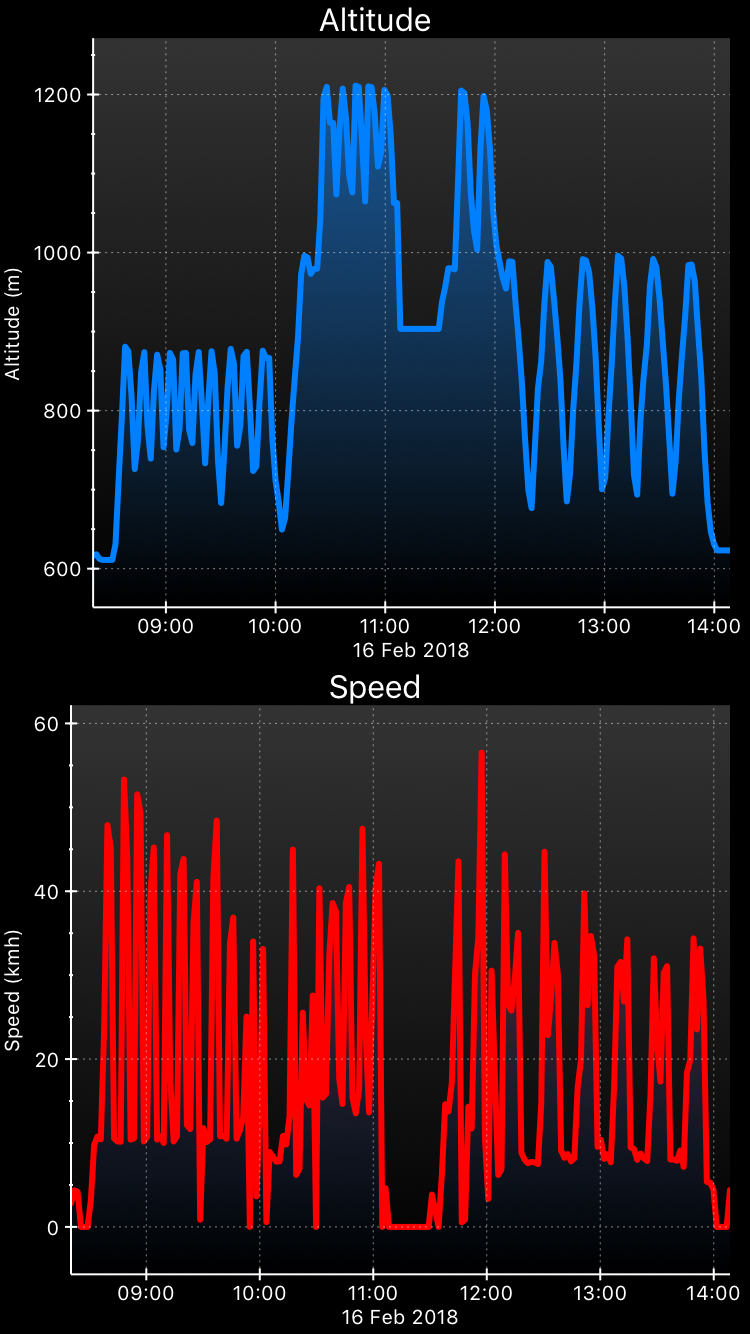 Všeličo sa dá vyčítať z týchto grafov :). A samozrejme okrem nich ešte aplikácia Ski Tracks dáva aj mapu: