Pôvodne mal Mišo dnes už odlietať naspäť do New Jersey. Nie, že by sme my ostatní nechceli, ale nedeľné letenky boli o cca $200 na osobu drahšie ako utorkové, takže sme kúpili len jednu pre Miša, ktorý mal byť v pondelok v práci, s tým, že ja s deťmi sa vydržíme ešte dva dni zabávať vo Vegas. Ale do New Jersey prišiel hurikán Henri, rušili sa lety, tak sme Miša prebookovali na naše utorkové lietadlo s tým, že dva dni bude homeofficovať z Vegas.
Ráno sme sa nikam neponáhľali, kúpali sa v bazéne a keď už bolo treba sa odubytovať, tak sme sa presťahovali do iného hotela bližšie do centra. Podvečer sme sa išli ešte raz prejsť do mesta. Ale ani cez deň to nebolo lepšie ako večer. Stále špinavo, stále smradľavo, stále nezvykle veľa ľudí, stále 40 stupňov. Keď sa dalo, tak sme si cestu trochu skrátili vláčikom, ktorý premáva medzi niektorými veľkými hotelmi.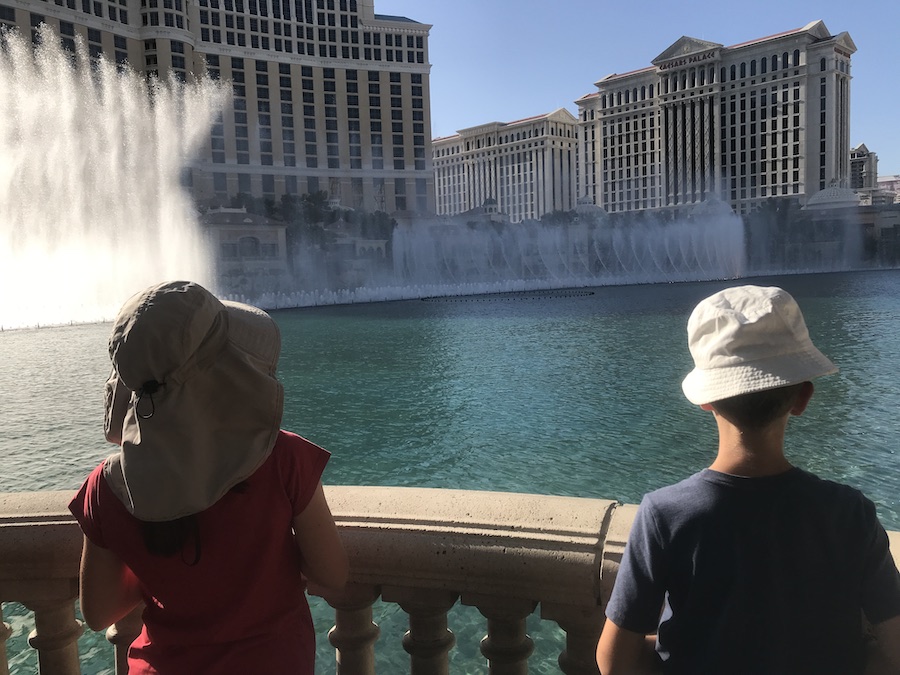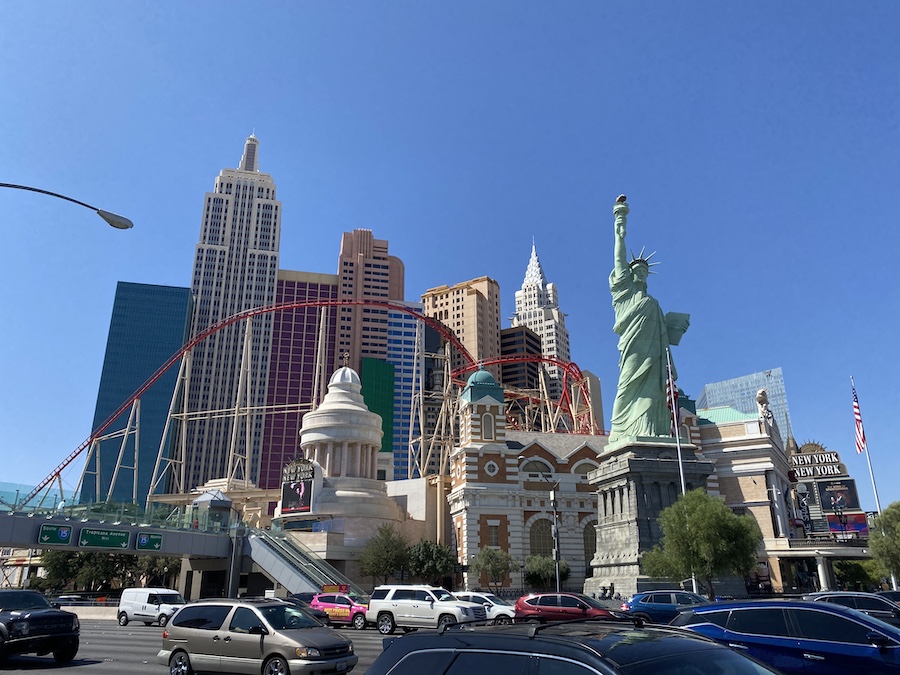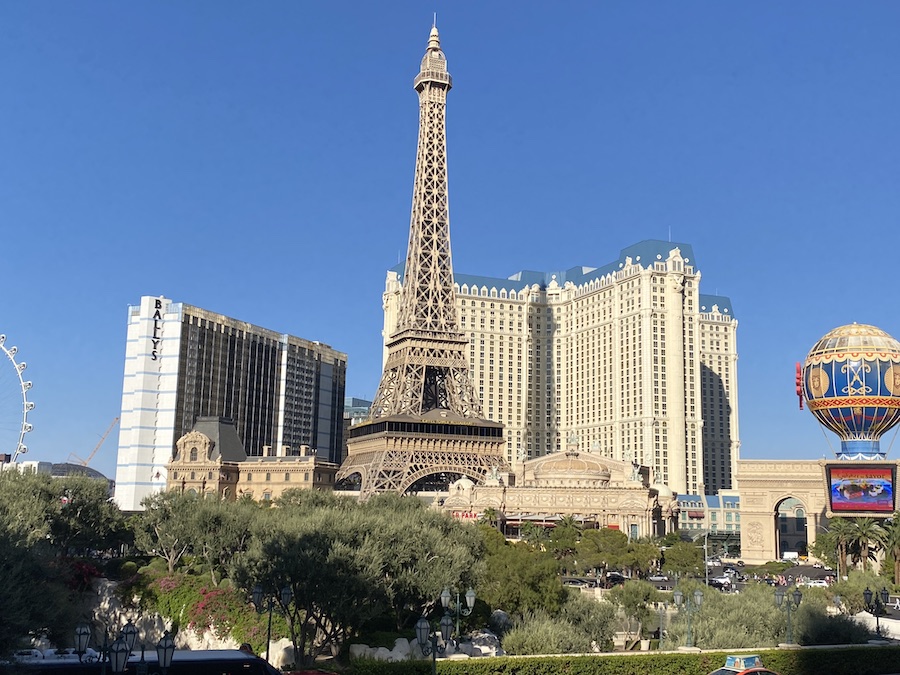 Boli sme pozrieť čokoládovú fontánu (vraj najväčšiu na svete). Kika sa na ňu celkom tešila. S čokoládovou fontánou mala zatiaľ len dve skúsenosti, pri ktorých sa do nich dali namáčať vafle a ovocie. Keď videla toto, tak najprv asi pol minúty stála a bez slova pozerala, potom na obrátila ku mne a úplne vážnym smutným hlasom hovorí: "Toto nie je dobre."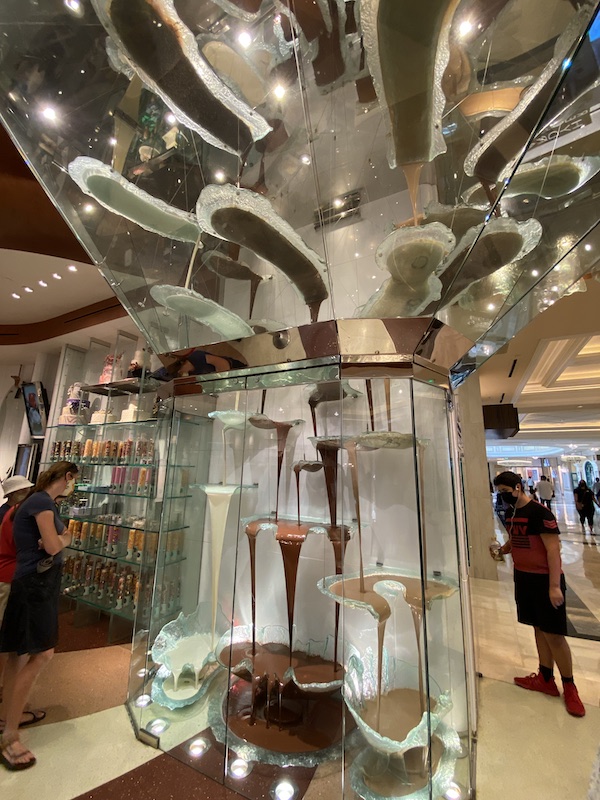 Keďže bolo vonku tak horúco, išli sme sa chladiť do podzemného minigolfu. To malo úspech. Loptičky a zľahka strašidelné dekorácie svietili pod UV svetlom.