Mišo vstával zavčasu ráno, aby pracoval podľa newyorského času. A my ostatní? Boli sme síce vo Vegas, ale kasína neboli pre nás. Deti ich videli, aj sme o nich podebatovali… spomenuli sme im film 21 podľa knihy Bringing Down the House, to ich zaujalo, tak sme si film tiež požičali z knižnice po návrate do New Jersey. Ale teda kasína neboli na našom programe.
Ešte predtým, než sme prišli do Vegas, sme tak platonicky rozmýšľali, že či nespraviť výjazd na západ – pozrieť sekvoje v Sequoia National Park, lebo tie neboli na našom púštnom okruhu. Časovo boli k dispozícii skoro tri dni a dve noci. Ja by som veľmi rada išla, lenže tie vzdialenosti sú príliš veľké. K sekvojám by to bolo 7-8 hodín šoférovania jedným smerom. Takže ani sekvoje nie.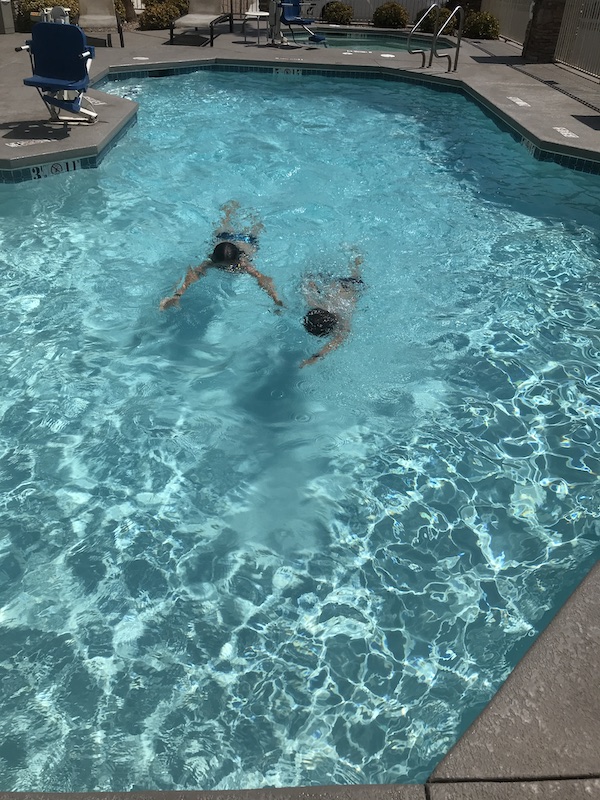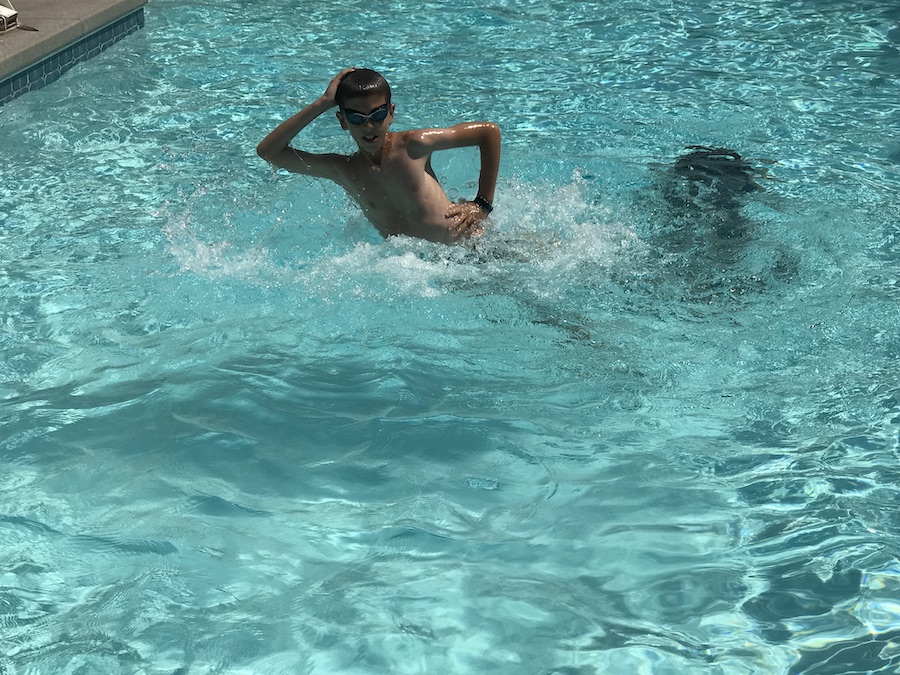 A tak sme doobedie strávili (sami) v hotelovom bazéne a čítaním pod slnečníkom a poobede, keď už Mišo skončil s prácou, sme išli do prírodovedeckého múzea, kde sme boli tiež skoro sami. (Kto by už chodil cez pracovný deň vo Vegas do prírodovedeckého múzea?)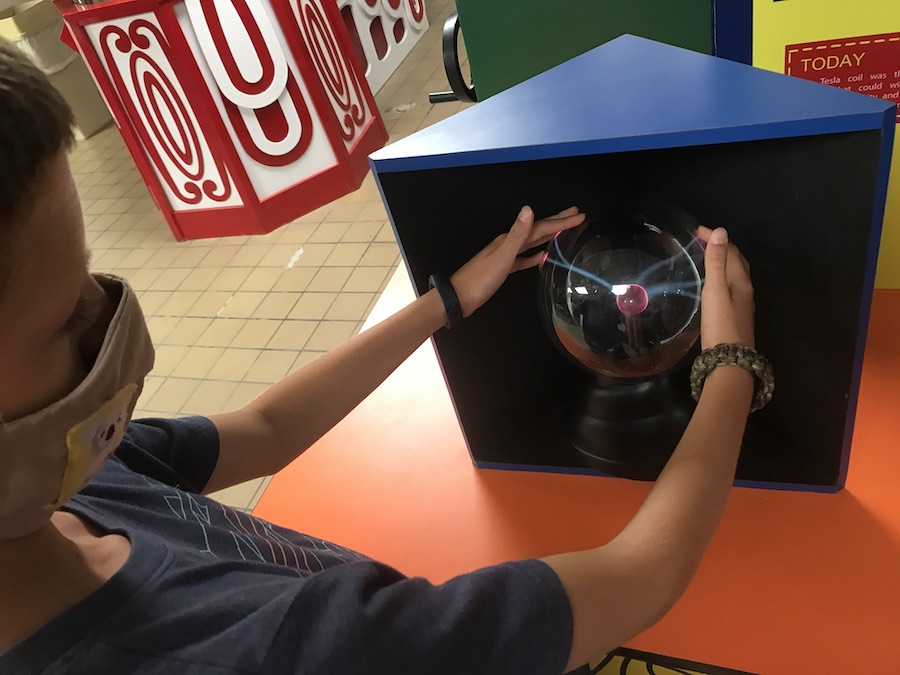 Vyskúšali sme všetko, čo sa dalo. A našli sme dokonca aj tie škorpióny pod UV lampou, ktoré sa nám nepodarilo vidieť v Grand Canyone.