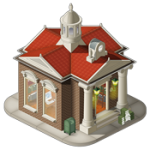 Poznáte iTunes, hej? (Na vysvetlenie pre moju babičku, o ktorej viem, že číta, ale iTunes pravdepodobne nepozná – to je taký počítačový program, ktorý Ti usporiada všetky pesničky, čo máš v počítači a dá sa v ňom veľmi jednoducho hľadať, nemusíš si robiť starosti s pomenovávaním pesničiek podľa mena alebo interpréta alebo obľúbenosti alebo žánru… iTunes sa o to všetko postará.)
A teraz tí, ktorí ste na školách a aj tí, ktorí nie ste, ale čítate odborné články, mi povedzte, ako si ich ukladáte? Lebo ja sa priznám, môj systém nebol nič moc (a to tých článkov zatiaľ nemám nejako extra veľa) – snažila som sa ich rozumne pomenovať a ukladať do rozumných adresárov v nádeji, že keď ich raz budem potrebovať, tak ich týmto "rozumným" spôsobom nájdem. Ale nebolo by krásne, keby to fungovalo ako v iTunes?
Odpoveď je jednoduchá. Funguje. Zoznámte sa – Papers.
Naimportujete doň všetky svoje pdf súbory, niektoré vám spáruje s databázami priamo, s niektorými mu treba trochu pomôcť, ale potom je jednoduché hľadať podľa autora, roku, kľúčových slov, journalu… môžete si tam písať poznámky, hľadať nové články, priamo zobrať citácie… a študenti majú 40% zľavu (ktorú som využila asi po 2 hodinách skúšania demo verzie – láska na prvý pohľad).
Háčik je len v tom, že Papers je software pre Mac. Ale troška googlovania mi ukázalo, že ani ostatní musia ostať pri neprehľadných kopách pdf súborov – našla som Mendeley. Tento som síce nevyskúšala, ale vyzerá, že dokáže niečo podobné a je vo verziách pre Windows, Mac a Linux.
Dobré, nie?
PS Teraz mi všetci v komentároch povedia, že som objavila Ameriku a že toto (alebo niečo ešte lepšie) používajú od poslednej doby ľadovej, ale pre mňa to je týždeň stará novinka…