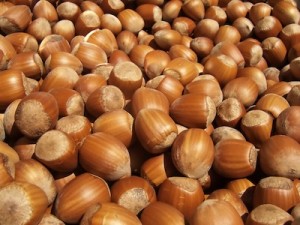 Každý sme nejaký a máme svoje hodnoty. Máme rôzne skúsenosti, ktoré nás doviedli na miesta, kde dnes sme. Robíme rôzne rozhodnutia. Niektoré z tých mojich sú iné, ako robí väčšina ľudí v mojom okolí (aj fyzickom, aj virtuálnom) – kojila som dieťa takmer do dvoch rokov, používam látkové plienky, porodila som dieťa doma…
Aj mne sa zdajú niektoré rozhodnutia iných ľudí čudné (= iné, ako by som urobila ja na ich mieste), ale snažím sa ich rešpektovať. Pomyslím si svoje, porozprávame sa o tom doma, ale nevyšplechnem len tak z ničoho nič na niekoho, o kom až tak veľa neviem, že je hlúpy a robí hovadiny.
Keď potom niekto mne nie príliš zaobalene povie, že som zlá matka a hazardujem so životom svojho dieťaťa, tak ak mám dobrý deň, tak sa mi spraví pena okolo úst, keby bol/a pri mne, tak sa asi pohádame, takto mám len chuť napísať štvorstranový e-mail (prítomnosť potreby obhájiť sa je zvláštna, ale neodbytná). Keď pár hodín počkám, táto chuť ma prejde a väčšinou nenapíšem vôbec nič. Ak môj deň bol už predtým nanič, tak sa rozplačem a vážne zvažujem, že z tohto tu spravím blog o varení (čo je podľa štatistík za posledné mesiace jednoznačne cesta, ktorou by som sa aj tak mala uberať). Potom najhoršie, čo sa mi môže stať je, že niekomu uvarené jedlo nebude chutiť, alebo sa počuduje, prečo ešte zapekať hotové palacinky.
A nie je to tým, že by som nemala rada diskusiu alebo nezniesla niekoho, kto má iný názor ako ja. Práve naopak, veľmi oceňujem, že ľudia sú ochotní dať mi spätnú väzbu na moje rozmýšľanie nahlas (napríklad tu). Ale odsúdiť niečo, čo robím, bez toho, aby ma človek poznal a vedel, čo ma k tomu viedlo, je pre mňa v úplne inej kategórii.
Hovorím si, že majú právo si myslieť, čo chcú. Je to ich problém. Nie môj. Ale väčšinou to nefunguje a aj tak ma to mrzí. A o kus viac, ak to nie je pre mňa neznámy človek.
Ono je to zrejme prirodzený vedľajší účinok toho, že tu takto vypisujem online, ale momentálne (ešte) nie som v stave úplne prestať. Keby sme po Irene ostali tri týždne bez elektriny, ako sa nám vyhrážali, tak by som zrejme zase začala písať ceruzkou na papier, taká je to závislosť (aj keď na to by sa mi veru ťažko znovu zvykalo, lebo dnes už málokedy píšem "lineárne").
Takže, čo robiť, keď si o vás ľudia myslia, že ste na hlavu?