Podľa všeobecne uznávaných spoločenských pravidiel by prvý odstavec tohto tu mal byť o tom, že mám šťastné manželstvo a fajn chlapa, s ktorým si veľmi dobre rozumiem, že takto to u nás vyzerá len zriedka. Že možno to nebol hnev a zúrivosť, ale iba trochu frustrácie a aj tá mala milión dôvodov – od stresov týkajúcich sa sťahovania, cez vybavovačky na úradoch, po jeho novú prácu a momentálne problémy našich detí.
Ale nenapíšem to tak. Odmietam to tak napísať, lebo to uberá zo skutočnosti môjho hnevu a zmenšuje to jeho dôležitosť. Myslím si, že o takejto zúrivosti treba písať a nie zatvárať ju za dverami domácnosti, lebo o takých veciach sa medzi ľuďmi nehovorí. (To neznamená, že moje prvé nutkanie nebolo tú zúrivosť nejako prehrýzť, ospravedlniť, minimalizovať. Bolo. A musela som aj zmazať ten prvý odstavec o tom, ako sa máme radi.)
A áno, zamyslela som sa aj nad tým, či sa naozaj chcem pustiť do takéhoto "prepierania špinavého prádla na verejnosti". A vyšlo mi z toho, že chcem, napriek tomu, že tu čítajú ľudia, ktorí nás poznajú. Prečo? Lebo to úzko súvisí s témou tohto blogu, s tým miestom, kde sa materstvo a feminizmus tak prelínajú, že sú takmer neoddeliteľné, s tým, že aj keď si hovoríme, že rozhodnutia, ktoré robíme, sú naše vlastné (aj s príslušnými dôsledkami), stále ich robíme v kontexte spoločenských očakávaní a pokiaľ tie nie sú dobre nastavené, sme dopredu odsúdené na neúspech (Príklad? zamestnaná matka malého dieťaťa vs žena v domácnosti – hej, môžem si "vybrať").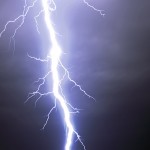 Koniec vysvetľujúceho úvodu.
Zase sme sa raz pohádali. Nie dnes. Ani včera. To by som nemohla o tom teraz písať, lebo taká čerstvo pohádaná nemám žiadnu perspektívu, žiadny nadhľad, a čo je najhoršie, ani žiadny optimizmus. Ale medzitým som bola s deťmi na pár dní v Tatrách (fotky aj zopár postrehov budú časom) a na čerstvom vzduchu bublinky vyšumeli, voda sa vyčistila a je cez ňu zase vidieť.
My sa totižto nevieme hádať. Ani on, ani ja. Navzájom sa vytočíme do veľkého hnevu, každý presvedčený o svojej pravde a o tom, že ten druhý našu stranu problému vôbec nevidí. Tie hádky majú takmer vždy toho istého spoločného menovateľa a pokiaľ neporiešime ten, tak nemajú šancu dopadať inak, ako dopadajú teraz. A nevyzerá, že to by sa nám mohlo podariť v blízkej budúcnosti.
Ani jedného nás to nebaví a končíme vždy rovnako – obaja urazení, ja niekedy úplne rezignovaná, niekedy si hryzúca do jazyka, aby som nepovedala veci, ktoré sa už nedajú vziať späť. Ja totiž necúvam. Keď zúrim, tak sypem, čo príde, a vtedy už nejde o vysvetľovanie svojho názoru, ale o roztrhanie toho druhého názoru na franforce. Keď sa obaja hneváme spolu na tie isté veci, tak to nie je problém. Práve naopak, akoby nás to priblížilo a z toho hnevu často vyjde aj niečo konštruktívne.
Ale keď sa hneváme jeden na druhého, tak konštruktívny záver nedosiahneme takmer nikdy. Nedopovedané slová ostanú visieť vo vzduchu, obidvaja sme ublížení, ani jeden z nás nespraví ústretový krok, kým sa aspoň trochu neukľudníme. A aj potom je to obyčajne bez priznania vlastnej chyby. (Trochu odbočka, ale istým spôsobom pre mňa manželstvo nie je sľub spred šiestich rokov, že budeme žiť spolu šťastne, až kým nepomrieme, ale skôr také každodenné – každohádkové? – rozhodnutie, že toto je ten človek, ktorého si – teraz, znovu – vyberám. A nie je to o nedostatku commitmentu, ale o tom, že sme stále nezávislí ľudia. Dosť prepletení, ale každý svoj.)
Deti sa niekedy pozerajú, ako sa hádame. To je v poriadku, učia sa o vzťahoch. Akurát ma už párkrát napadlo, že väčšinou nevidia vyriešenie konfliktu, ktoré sa najpravdepodobnejšie odohrá, až keď už spia, alebo keď sú z dohľadu a my máme chvíľu na ukľudnenie a pozbieranie sa. To ma mrzí, lebo to je z celého procesu to najdôležitejšie, čo by som ich chcela naučiť. Nanešťastie na to ani zďaleka nie som odborník. Ale aj v tom našom ukončovaní hádok je hodnota. Stalo sa, ide sa ďalej.
obrázok odtiaľto