Kreatívny otecko Jason Lee nemohol svoje deti brať so sebou na návštevy za svojou mamou, ktorá má oslabenú imunitu. A tak jej ukazuje aspoň vtipné fotky. S nápadmi na ne často prichádzajú práve jeho dve malé dievčatá.
fotka tehotného muža – myslím, že v tomto prípade je cisársky rez naozaj opodstatnený…
K netopierom mám vcelku pozitívny vzťah. Dodnes s nostalgiou spomínam na jednu noc na dne Grand Canyonu, kedy som sa o polnoci chladila ležiac na chrbte v potoku a dívala sa hore na nájazdy netopierov. Ale tohto Drakulu by som teda stretnúť nechcela.
mám okolo seba bublinu – nanešťastie bez piana sa k online verzii tohto článku nedostanete (ja som čítala papierovú verziu), ale keby náhodou, tak odporúčam
Jeho vlasy sú také isté ako moje. Aj ja raz môžem byť prezidentom. (Pri tomto článku som sa usmievala od začiatku do konca. Na druhú stranu, keď majú bieli potrebu obchytkávať vlasy černochom, tak škrípem zubami. To mi pripomína poťapkávanie zvierat v zoo. Alebo ľudí, ktorým sa zdá, že je v poriadku bez opýtania hladkať tehotnej žene brucho.)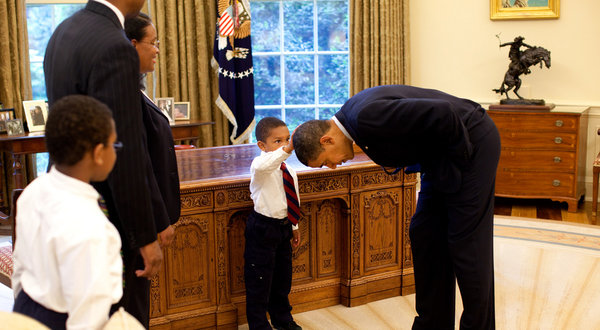 Vedeli ste, že na Olympijských hrách sa kedysi súťažilo aj v umení?
15 mesiacov po Egyptskej revolúcii, ktorá odstránila Mubaraka a mala znamenať novú éru pre krajinu, sa vraj Egyptské ženy cítia vylúčené z diania. Podľa mňa by bolo presnejšie napísať, že sú vylúčené…
 "At the time of the revolution, women were needed to fill out the numbers. Now, the decision-makers don't need women, and we're back to this idea that femininity is inferior and masculinity superior."—Hoda Badran, head of the Egyptian Feminist Union.

Women hold just over 2 percent of the seats in Egypt's new parliament, down from about 12 percent in the last elections held under Mubarak. The sharp decline followed the elimination of a quota to ensure women's representation, which had been seen by many as a way to stack the body with members of Mubarak's political party.

Military rulers did not include any women in the committee that wrote constitutional amendments adopted in a nationwide referendum last year. And there are no women among the 13 candidates who will be on the ballot Wednesday, when voting begins in the country's first post-Mubarak presidential election.
zobrazovanie zaujatosti politických blogov
nevedel som, že aj v Afrike sú mestá (len keby to nebolo celé veľkými písmenami)
Zjednodušujú miesto, ktoré nie je jednoduché. Zobrazujú celý kontinent ako jednoliate zaostalé miesto. A pritom je o kus komplikovanejšie, ako ste sa kedy pokúsili pochopiť.
ako sa menila mapa Európy