rozhovor so šéfkuchárom Jaroslavom Židekom
Keď máte hotový guláš, uvarený a vy ho schladíte uzavriete do nejakého pohára a dáte do chladničky, tak tam je riziko kontaminácie podstatne menšie, keď sa to správne skladuje, než u toho steaku alebo minútky. Keď ho idete znovu podávať, predsa každú porciu musíte opäť prevariť a dochutiť. A toto hygienikom vadí. Ak ho neminiem, po troch hodinách ho musím vyhodiť. A ja nechápem prečo.

Navyše ja nesiem plné riziko ako prevádzkar, pretože sa nikto nebude súdiť s hygienikom, keby sa niečo stalo. Kuchárska hrdosť mi predsa nedovolí držať veci v neporiadku. Takéto zákony a vyhlášky svojim spôsobom utláčajú tú našu prirodzenú stravu a je to nezmysel. Ale tak sa to bohužiaľ na Slovensku deje.

Veď guláš je najlepší, keď trochu postojí.

No práve, nielen guláš, ale aj segedín, sviečková, kapustnica… Tie chute sa lepšie rozložia státím. Opýtal som sa hygieničky: takže vy keď si doma uvaríte guláš, čo nezjete, vyhodíte? A ona mi odpovedala: čo je vás do toho? Tak som jej na to: nič, ja sa len pýtam, či keď si doma uvaríte sviečkovú, segedín a nedojete ho, tak ho vyhodíte.
Licia Ronzulli s dcérou v európskom parlamente
———————
Pre republikánskych politikov v Michigane je slovo vagína príliš vulgárne. Bolo použité v diskusii o ukončení tehotenstva. Dve senátorky boli preto vylúčené z debaty.
Je to veľmi nevhodné. [povedal Rep. Rick Johnson (R)] Máte malé deti? Je to niečo, čo by ste chceli, aby počuli od svojho poslanca?
Ak má tento muž dcéru, tak tá nemá vagínu, ale čo? "down there"? (Okrem toho neviem, koľko detí pozorne sleduje ich politické debaty…)
Čo povedala je urážlivé. [povedal Rep. Mike Callton, R-Nashville] Je to tak urážlivé, že to ani nechcem vysloviť pred ženami. Nepovedal by som to v zmiešanej spoločnosti.
Hmmm, neviem, či si tento muž uvedomil, že väčšina žien má vagíny? (A kolená a krk a neviem, čo ešte… keby sa zákon týkal týchto telesných častí, tiež by sa ich pomenovnie nemohlo vysloviť?) A pritom aj z lekárskeho pohľadu je to správny odborný výraz… Vyhodené zákonodarkyne prišli s geniálnou odpoveďou. Na schodoch pred parlamentom v pondelok zorganizovali čítanie diela Eve Ensler: Vagina Monologues.
Mne sa zdá práve naopak – ktokoľvek nemôže v parlamente vysloviť slovo vagína, by nemal mať nič do činenia so zákonmi, ktoré sa vagín týkajú.
———————
istým spôsobom mi toto jaguárie mláďa pripomína Kuba; a trochu aj tento malý slon, čo sa hrá na pláži…
ďalší film, ktorý si nepozriem
You once described the inventor's life as "one of failure." How so?
I made 5,127 prototypes of my vacuum before I got it right. There were 5,126 failures. But I learned from each one. That's how I came up with a solution. So I don't mind failure. I've always thought that schoolchildren should be marked by the number of failures they've had. The child who tries strange things and experiences lots of failures to get there is probably more creative.

Not all failures lead to solutions, though. How do you fail constructively?
We're taught to do things the right way. But if you want to discover something that other people haven't, you need to do things the wrong way. Initiate a failure by doing something that's very silly, unthinkable, naughty, dangerous. Watching why that fails can take you on a completely different path. It's exciting, actually. To me, solving problems is a bit like a drug. You're on it, and you can't get off.
zámky na moste – zaujímavá tradícia: páriky zamknú zámok o plot mosta a kľúč pre šťastie a lásku hodia ro rieky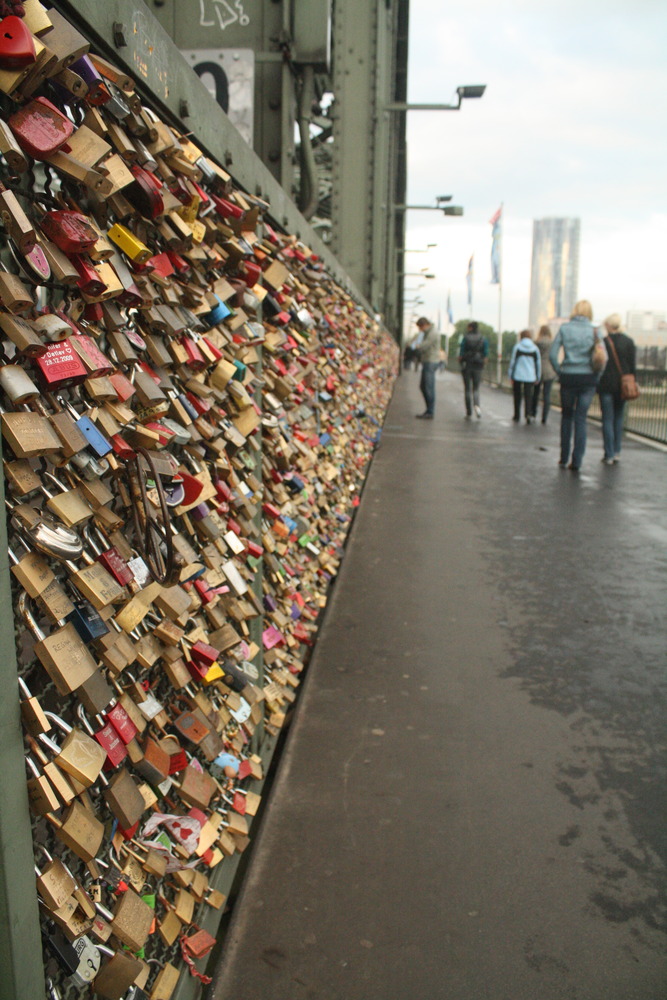 It is a widely understood truth that the single biggest challenge to a successful startup is attracting the right people. To literally handicap yourself by 50 percent is insanity.