Sedíme na letisku, vonku práve začala búrka a čakáme na odlet z Kuala Lumpur do Kota Kinabalu. Stačili dva dni a mesta máme dosť. Dojmy? To mesto je "nové". Kuala Lumpur v preklade znamená bahenný sútok (riek Klang a Gombak):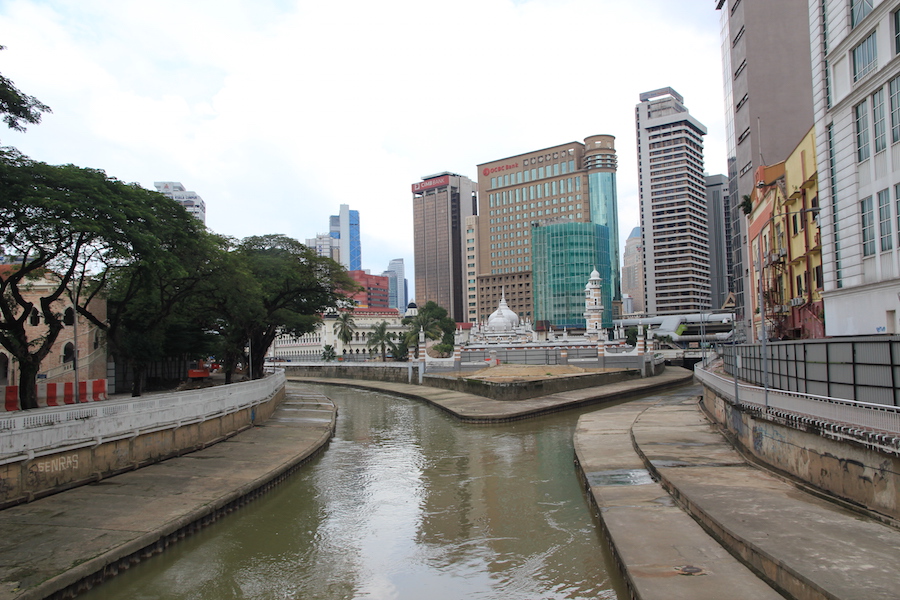 a pôsobilo na mňa dojmom, že ešte pred pár rokmi to tu bola dedina. Dnes sú tu mrakodrapy, obchodné centrá a áno, aj mešity a chrámy, ale keď sa človek pozrie, kedy boli postavené, tak nič staršie ako minulé storočie sme nenašli. Teda, oprava. Našli. Batu jaskyne.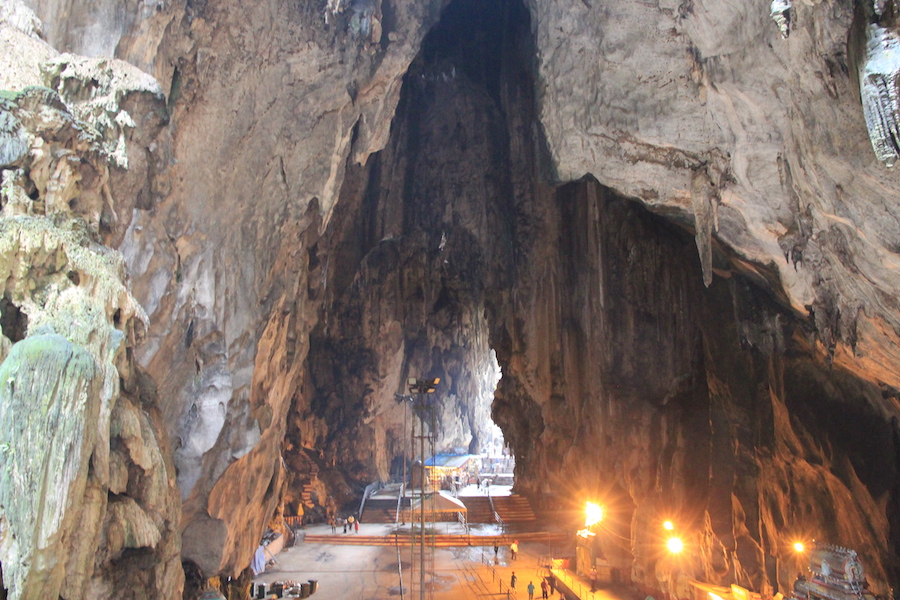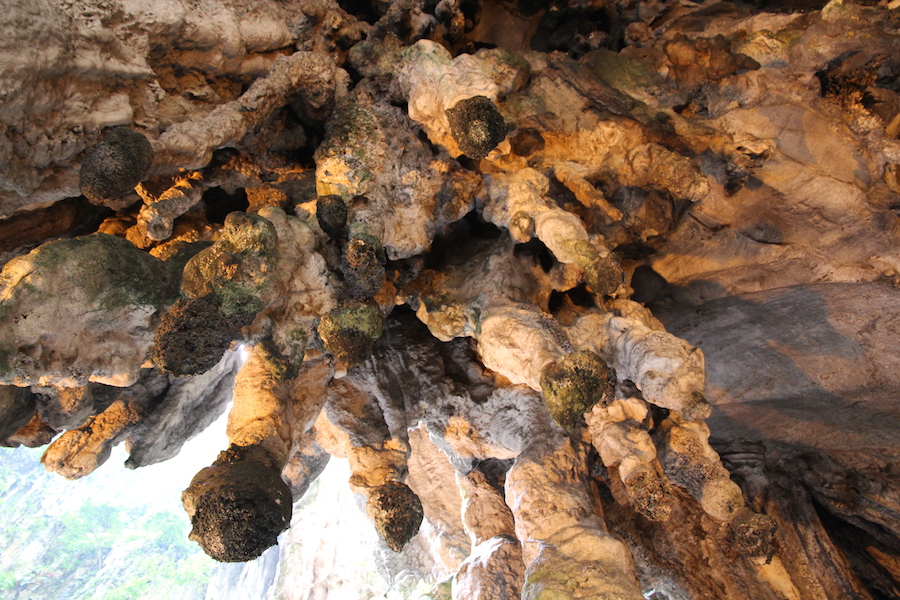 Cesta vláčikom kúsok za mesto. Vedú k nim strmé schody:
a nachádzajú sa tam známe hinduistické chrámy (tiež nie práve staré).
Na rozdiel od Kuala Lumpur, kde bolo síce veľa ľudí, ale prekvapivo čisto, tu bola špina, smrad a odpadky. Trochu za to mohli opice, ale z veľkej časti ľudia. Celkovo by som Batu Caves zhodnotila ako zaujímavé ale way overrated.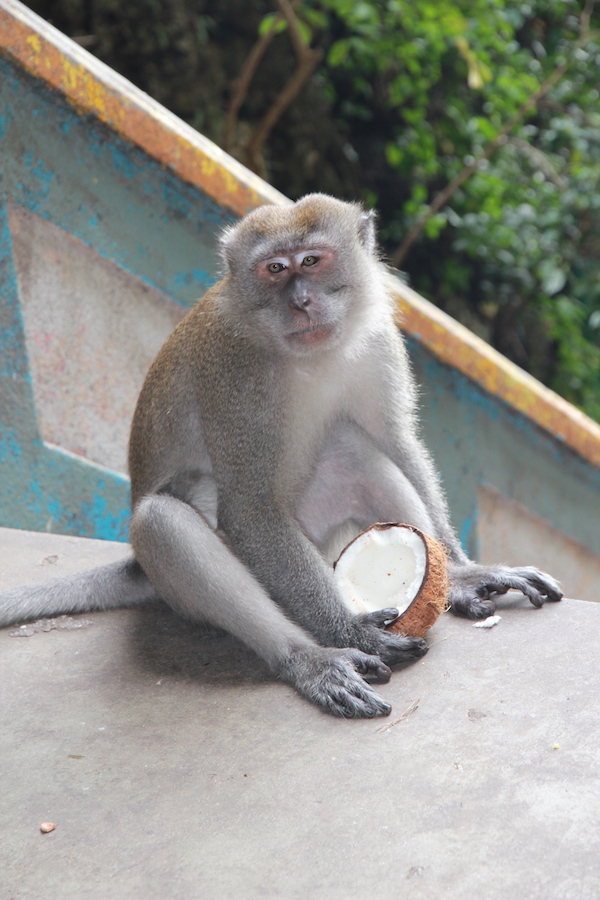 Chceli sme si pozrieť mešitu Jamek:
ale to sa nepodarilo. Keď sme prišli prvý raz, mali prestávku. Druhý raz pršalo (ale chlapík s tvárou celou pokrytou bradavicami už nevysvetlil, prečo sa tam v daždi nemôže ísť, iba prekrížil ruky a vykrikoval no open, no open) a v piatok je zavretá.
Čínska štvrť funguje aj za dažďa: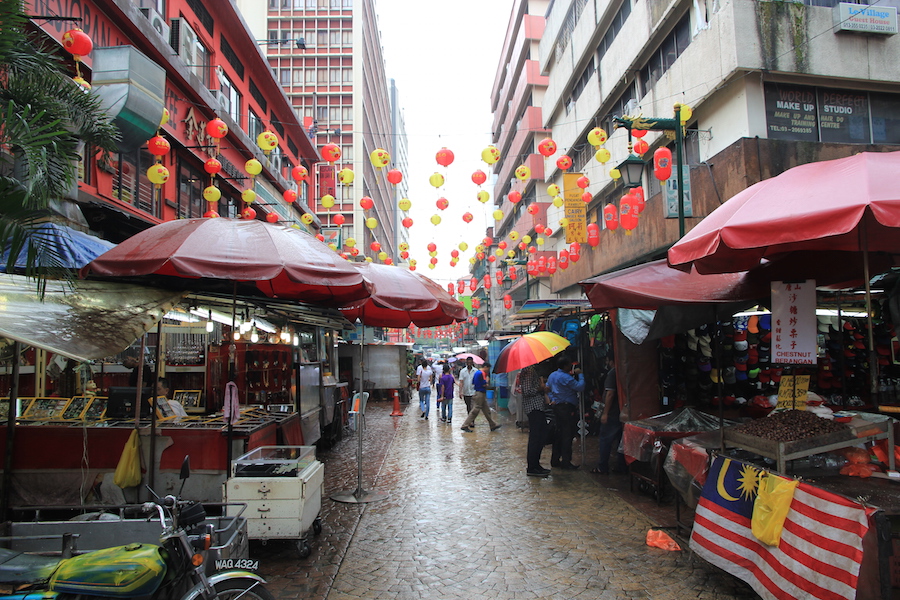 Na mostík spájajúci Petronas veže sa ešte donedávna dalo ísť zadarmo, ale dnes už nie. A nám sa nechcelo venovať 20eur na osobu za výťah rafinériám, tak sme sa pozerali iba zdola: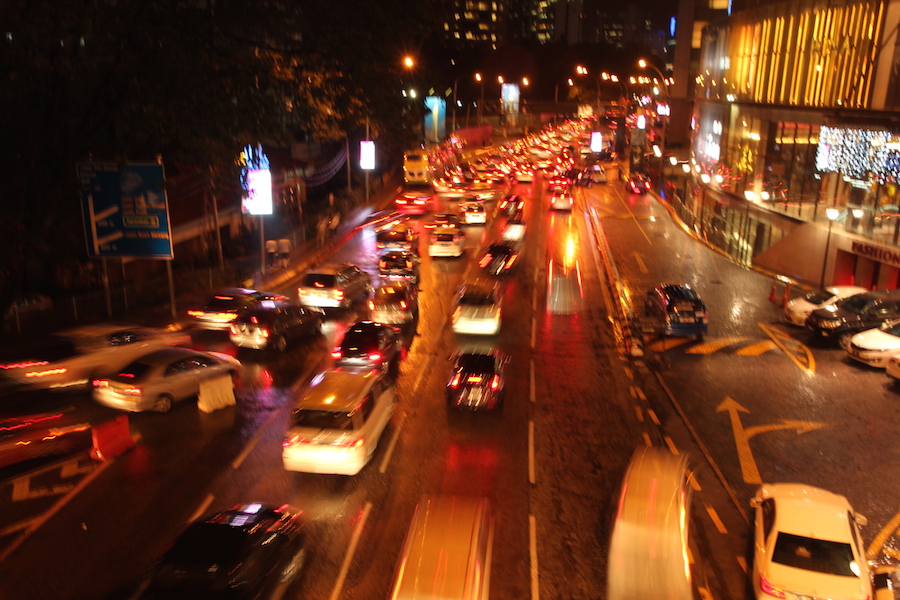 Ešte pár zaujímavých miest a potom už preč, preč od áut a davov ľudí na Borneo. (Inak tie autá… majú volant na opačnej strane, takže ja sa často druhý raz musím pozrieť, kam to ten šofér nasadá, stále mám pocit, že idú v protismere, čo je obzvlášť znepokojujúce, keď v aute sedím a mimochodom zaregistrujem, že vchádzame na kruhový objazd. A v KL ich bolo plno, plno, plno a nie vždy sa riadili počtom pruhov, ktoré boli nakreslené na ceste. Cestou z letiska do mesta sme brali taxík – 70RM, 2hod v zápche, cestou na letisko rýchlovlak Klia expres – 35RM/os, 30 min, miestami rýchlosť 160km/h a dnes sa miestni chytali za hlavu, keď sme sa o tom rozprávali… Vraj sme mali zobrať za 15RM/os Skybus).
ps Nakoniec dopisujem až o deň neskôr v Kota Kinabalu, lebo sme aj napriek búrke predsalen odleteli.