Semporna je taký koniec sveta (resp. pre niektorých začiatok – o tom o chvíľku).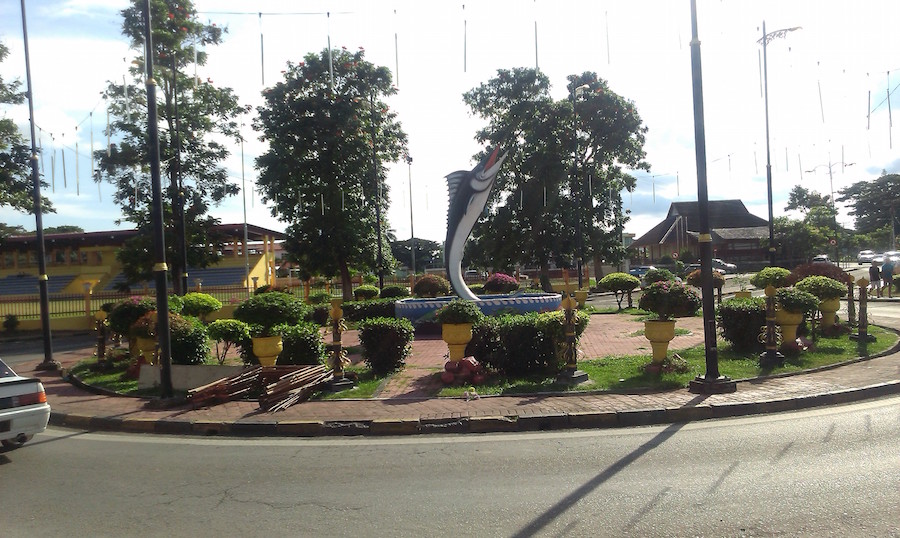 Jediné, kvôli čomu sa tam oplatí ísť, je potápanie a šnorchlovanie. A ako príjemný bonus tam ešte majú dobrý a lacný seafood – všetko, o čom viete, že pláva v mori a aj kopu vecí, o ktorých neviete. Za cca 10eur za celú večeru sme mali obaja plne bruchá kreviet zapitých čerstvými ovocnými džúsmi v najlepšej reštaurácii v meste (inde sa dalo najesť aj za 1-2 eurá na hlavu):
Najbližšie letisko je v Tawau (90km) a tam sme odchytili Kórejský párik a podelili sa s nimi o taxík. Zaujímavá debata po ceste a nakoniec sme s nimi išli o 4 dni aj naspäť. Chlapík má po 20 odrobených rokoch z firmy ročné prázdniny, tak cestujú. Momentálne na Borneu. On trochu pri sebe, vychechtaný od ucha k uchu, ona útla krehká kvetinka, ale keď z nich cestou naspäť vyliezlo, že spravili 5 ponorov na Sipadane, tak nám boli jasné dve veci: jednak už majú niečo napotápané (lebo tam sa bez samostatnej PADI licencie a minimálne 20 absolvovaných ponorov nedá ísť) a dvak, majú trochu iný rozpočet ako my, lebo tých 5 ponorov pre dve osoby je na tomto konkrétnom ostrove cca 800euro.
Ale naspäť k Semporne. Oficiálne má okolo 130000 ľudí. V skutočnosti nikto nevie, lebo je tam veľa prisťahovalcov a nie práve málo utečencov z Filipín (najbližšie Filipínske ostrovy sú 12km odtiaľ, to je aj dôvod, prečo majú vojaci základne aj na tých najkrajších ostrovoch – vrátane Sipadanu a Mantabuanu). Časť ľudí žije na pevnine, časť v domčekoch na koloch na vode: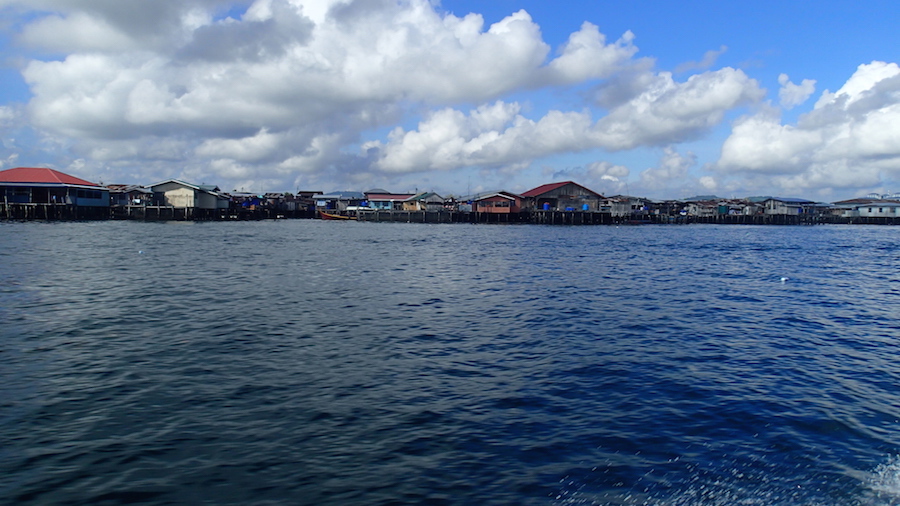 Drevo na ne im vozia takéto nákladiaky:
Niektorí bývajú na samote:
a niektorí majú farmy na morské riasy (vraj sa vyčistené dobre predávajú) – sú to obrovské plochy pokryté štvorcovými sieťami s plastovými fľašami v intervaloch asi 1m: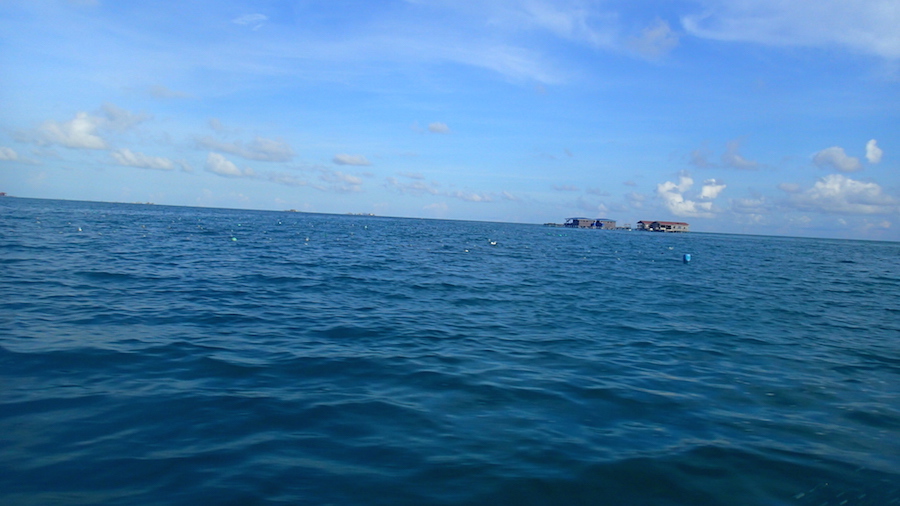 Okrem potulných sea gypsies, ktorí uctievajú zvieracích duchov a svojich predkov, je väčšina obyvateľstva moslimská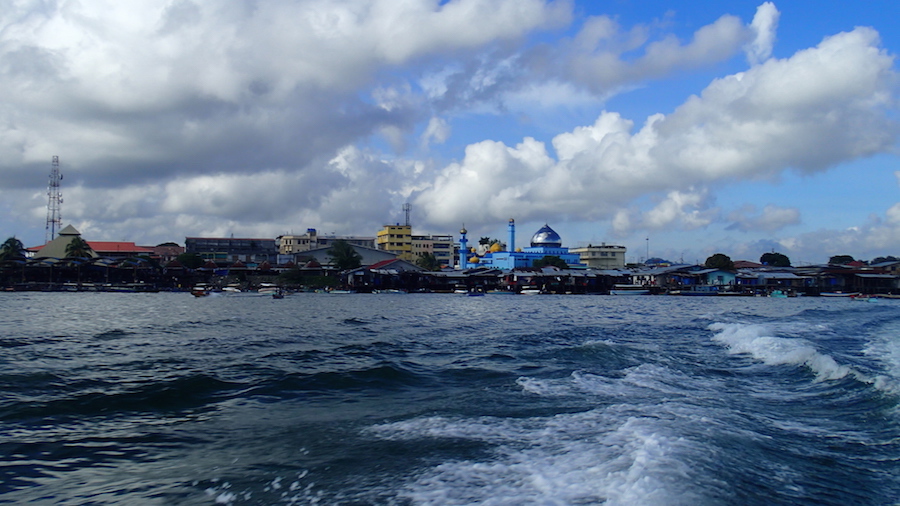 a okrem tých, ktorí majú niečo do činenia s turistami a/alebo potápaním, všetci ostatní majú niečo do činenia s rybolovom, či už ako zárobkovú činnosť, alebo priamo na vlastnú obživu.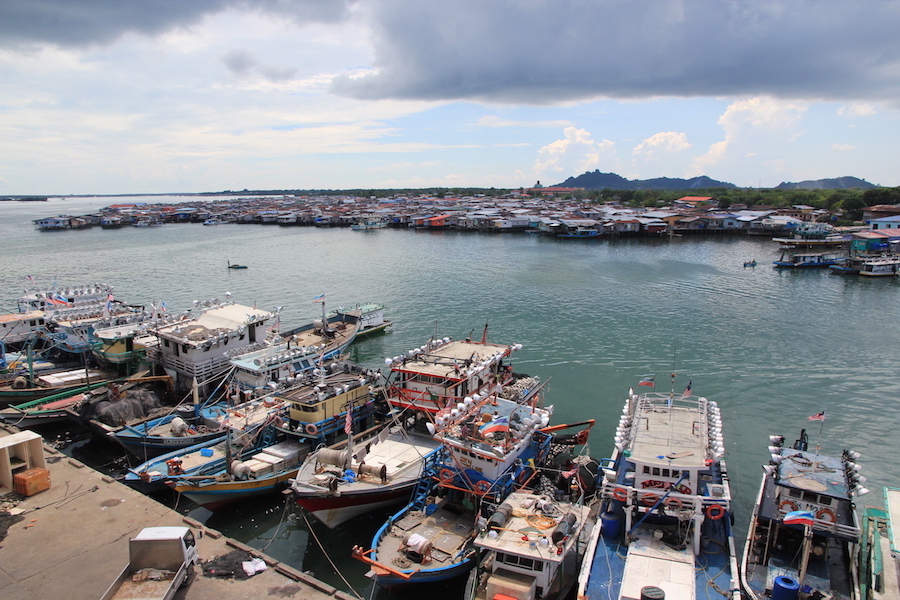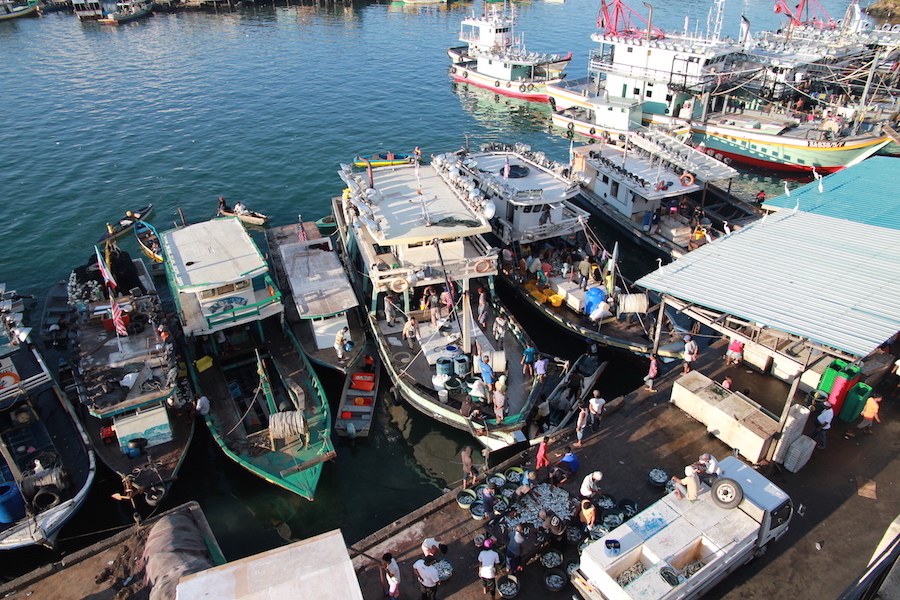 Mohla by to byť taká príjemná ospalá diera, keby to mesto nebolo tak strašne špinavé a nebolo považované za rizikovú oblasť.