A má to zariadené dobre – oslavovala asi týždeň… Najprv v Tatrách so starými rodičmi, potom doma s nami a v škôlke s kamarátmi a v pondelok oneskorene aj s tortou (opäť raz obľúbený carrot cake so syrovým krémom):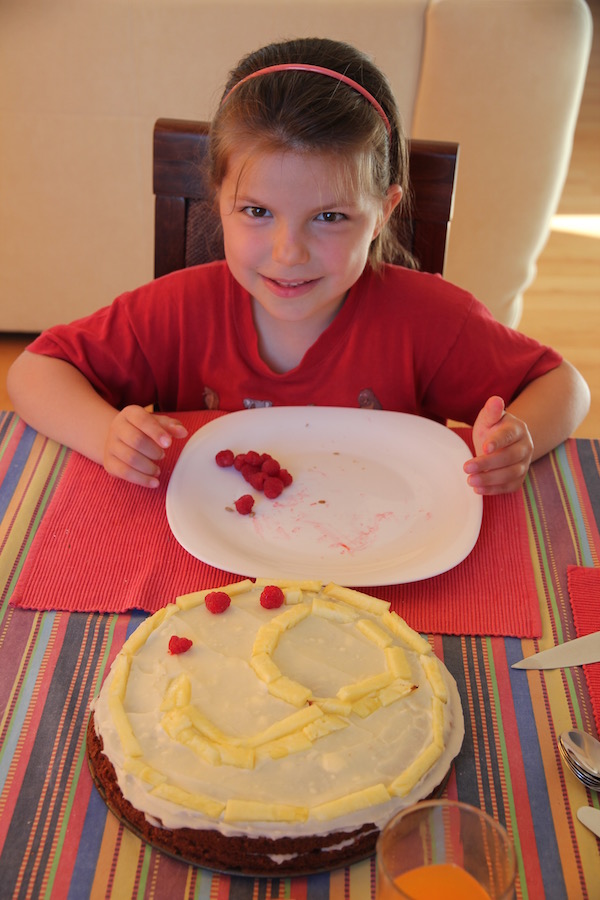 Niektoré z darčekov, ktoré dostala, zaujali nielen ju a Kubka,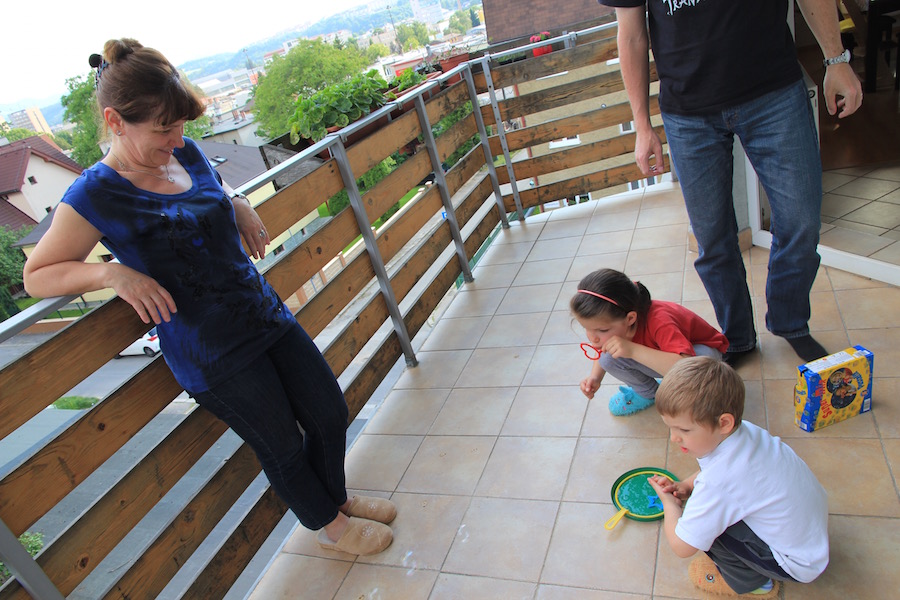 ale aj dospelých: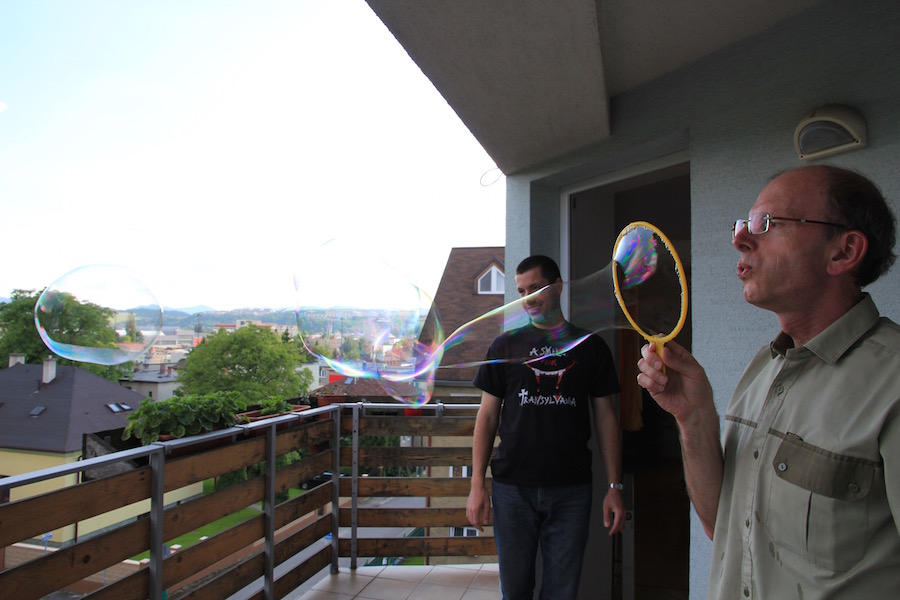 Jeden dôležitý darček sme boli vybrať spolu: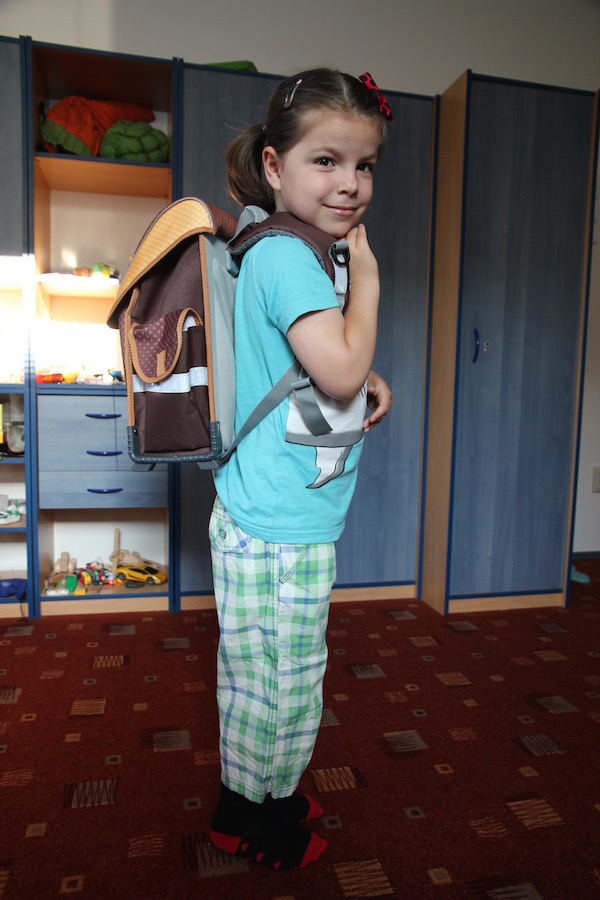 Nie, nie je to príliš zavčasu, lebo budú mať za chvíľu v škôlke rozlúčku, na ktorú už predškoláci majú prísť v plnej poľnej.
A inak? Mišo dnes niekde čítal, že 5-ročné dieťa sa za rok opýta 2100-2500 otázok. Ja som si 100%-ne istá, že Kika dáva viac ako 10 otázok denne. Povedala by som dokonca, že aj rádovo viac. Neviem, s akými deťmi robili tú štatistiku… Prospieva jej športová prípravka, na ktorú chodí (aj spolu s Kubkom). A je stále úžasné, aká je bezprostredná pri kontakte s väčšinou nových ľudí – berie skoro všetkých ako starých známych.