Konečne cez víkend krásne počasie, tak snáď nebudeme sedieť doma. Poriadne sme sa natreli, nasadili klobúky a vybrali po zelenej značke na Súľovský hrad.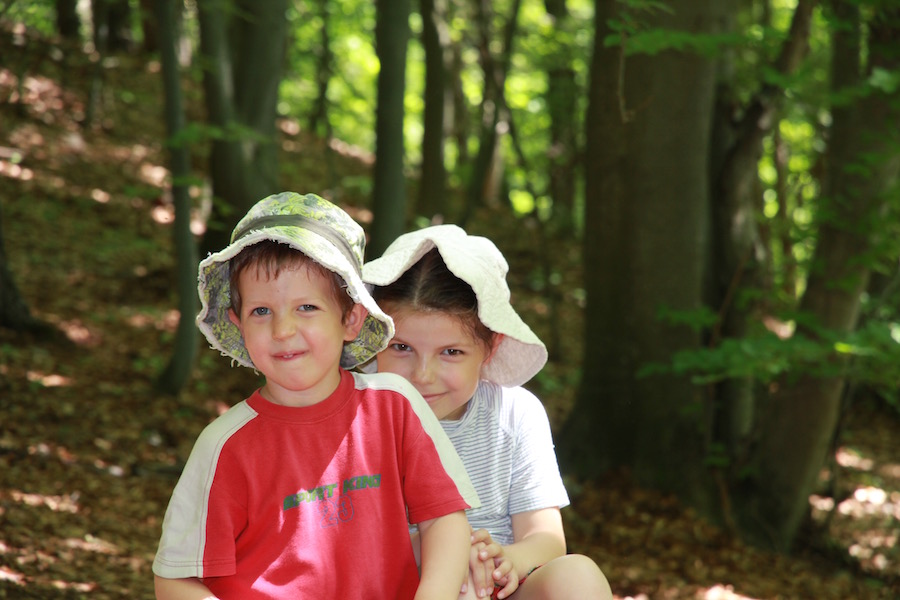 Pre našich malých turistov to bolo tak na hrane. Podľa smerovníka 1:15h, my sme išli skoro dve. A bolo treba aj trochu liezť po skalách – to by sme ešte minulé leto nedali.

Vrcholový výhľad zo samotného hradu som si už ale išla pozrieť sama – tam som sa ich už pustiť bála:
Vidlochvost: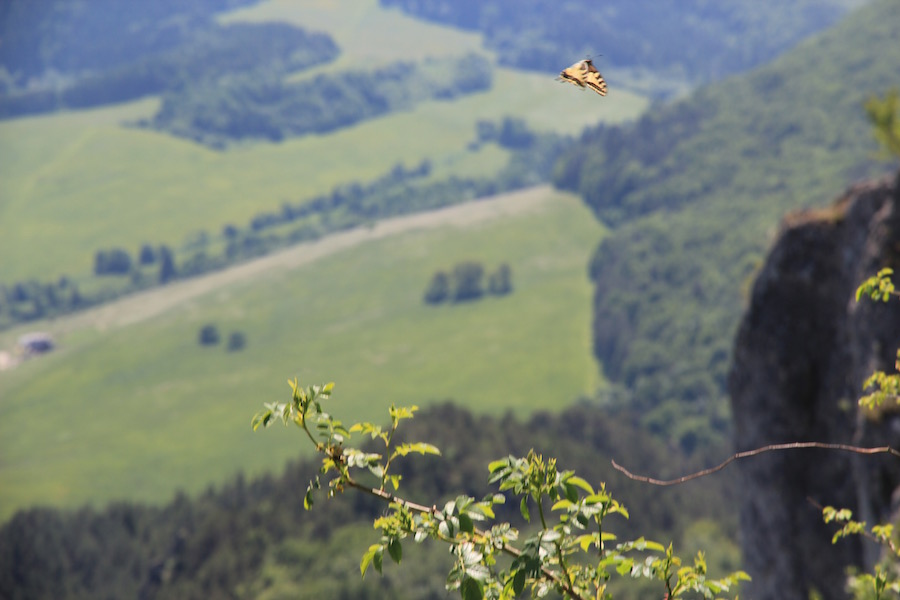 Na hrade sme sa mali stretnúť ešte s druhou polovicou našej výpravy, ktorá išla náročnejšiu variantu tohto výletu – cez tie dva zuby, čo vidno vzadu na tejto fotke. Ale na rande neprišli, strihli si to dolu skratkou a našli sme ich až dolu na parkovisku.
Ja som bola milo prekvapená – myslela som, že decká budú viac frfľať, ale lozenie po skalách sa im páčilo. Sem sa ešte určite vrátime a keď trochu podrastú, tak sa možno budem aj menej báť, že mi popadajú dolu.