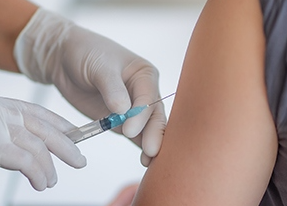 V poslednej dobe som o tomto debatovala s rôznymi ľuďmi. Nie o všetkom so všetkými, ale keď už som to mala spísané, tak som si povedala, že to dám aj sem. (Ako inak, s disclaimerom: nie som doktorka medicíny, iba človek, čo číta tie internety…) Možno má niekto podobné otázky.
Prečo J&J stačí jedna dávka, keď iná vakcína (AZ) na rovnakom princípe (adenovírus) potrebuje dve?
Možno by sa efektivita J&J ešte zvýšila, keby mala aj druhú dávku. Možno by stačilo mať aj jednu dávku AZ. Odpoveď ani na jednu z týchto dvoch otázok nemáme, pretože každá z nich bola testovaná s tým svojím protokolom. Máme trochu tušenie o AZ, lebo tam sú dáta z obdobia po prvej dávke pred druhou dávkou, ale vzhľadom na to, že potom prišla druhá dávka, tak dlhodobé pozorovania po jednej dávke AZ nie sú.
Celé to súvisí s tým, ako sa testujú vakcíny (a lieky). Stanoví sa protokol, hypotéza a tie sa vyhodnocujú. J&J si jednoducho stanovili iný protokol. Keď sa ich na to pýtali, tak povedali:
"J&J representatives said they chose to begin with the single shot because the World Health Organization and other experts agreed it would be a faster, more effective tool in an emergency."
Možno bude AZ v ďalšom testovať aj jednodávkový protokol,
J&J už testuje dvojdávkový protokol
– druhá dávka po 57 dňoch. Zatiaľ môže každý s čistým svedomím ponúkať len to, čo má a na čo má dáta.
Je Astra-Zeneca menej účinná ako Pfizer alebo Moderna?
Sú dva hlavné parametre, ktoré sú pri vakcínach zaujímavé:
Jeden je účinnosť v percentách: Moderna a Pfizer uvádzajú okolo 95%, J&J okolo 66/82% (66 overall, 82 severe), AZ okolo 82% (ak je druhá dávka po 12 týdňoch). Toto číslo neznamená, že 5% ľudí zaočkovaných Pfizerom a 18% ľudí zaočkovaných AZ dostane Covid. To číslo znamená, že ľudia zaočkovaní Pfizerom budú mať 95% menšiu šancu, že budú mať symptomatický priebeh choroby oproti placebo skupine. Rovnako 66% J&J znamená, že títo ľudia budú mať 66% menšiu šancu, že budú mať symptomatický covid. To 82% pri J&J znamená, že títo ľudia majú 82% menšiu šancu, že budú mať ťažký priebeh oproti placebo skupine.
Ten druhý parameter je, koľko zaočkovaných bude hospitalizovaných a/alebo zomrie. A toto majú všetky vakcíny spoločné. V tých zaočkovaných skupinách v RCT (randomized controlled trials, desiatky tisíc ľudí pre každú vakcínu) nemali hospitalizácie a nikto im nezomrel zatiaľčo v placebo skupinách áno. Takže z tohto jasne vychádza, že si treba proste dať takú vakcínu, ktorá je dostupná. Možno bude treba niekedy časom preočkovanie, možno s vakcínou ešte človek prekoná covid s ľahším priebehom, ale hociktorá z týchto dostupných vakcín je v aktuálnej situácii lepšia ako žiadna vakcína.
Kedy druhú dávku AZ?
Toto je podobné, ako pri tom porovnávaní vakcín. Vyzerá, že s druhou dávkou AZ sa oplatí čakať dlhšie (v štúdii mali lepšie výsledky s 12 týždňovým rozostupom oproti 6 týždňovému rozostupu, a to je stále viac ako ten 4 týždňový, ktorý sa robí teraz na Slovensku). Ale zase, tie čísla hovoria o pravdepodobnosti, že zaočkovaná osoba bude mať symptomatický priebeh v porovnaní s placebo osobou. Ale bez ohľadu na rozostup dávok, v tých zaočkovaných skupinách nemajú hospitalizácie a úmrtia.
Ako je to s ochranou proti variantom?
Ako prví testovali vakcíny Pfizer a Moderna a vtedy ešte neboli také rozšírené rôzne varianty. Ani Pfizer ani Moderna nemajú RCT s variantmi. Obe majú sľubné laboratórne výsledky, s tým, že proti juhoamerickému variantu je trochu nižšia ochrana. Je dosť možné, že keby oni robili svoje štúdie v tom istom čase ako AZ, tak by im vyšli podobné výsledky.
Záver?
Treba sa proste dať zaočkovať hociktorou z týchto vakcín (Moderna, Pfizer, AZ, J&J), dokonca aj keby to malo byť len jednou dávkou dvojdávkovej vakcíny, vpodstate hneď ako sa dá.