Mišo a ja sme už po dvoch dávkach očkovania proti covidu. Dojmy asi takéto: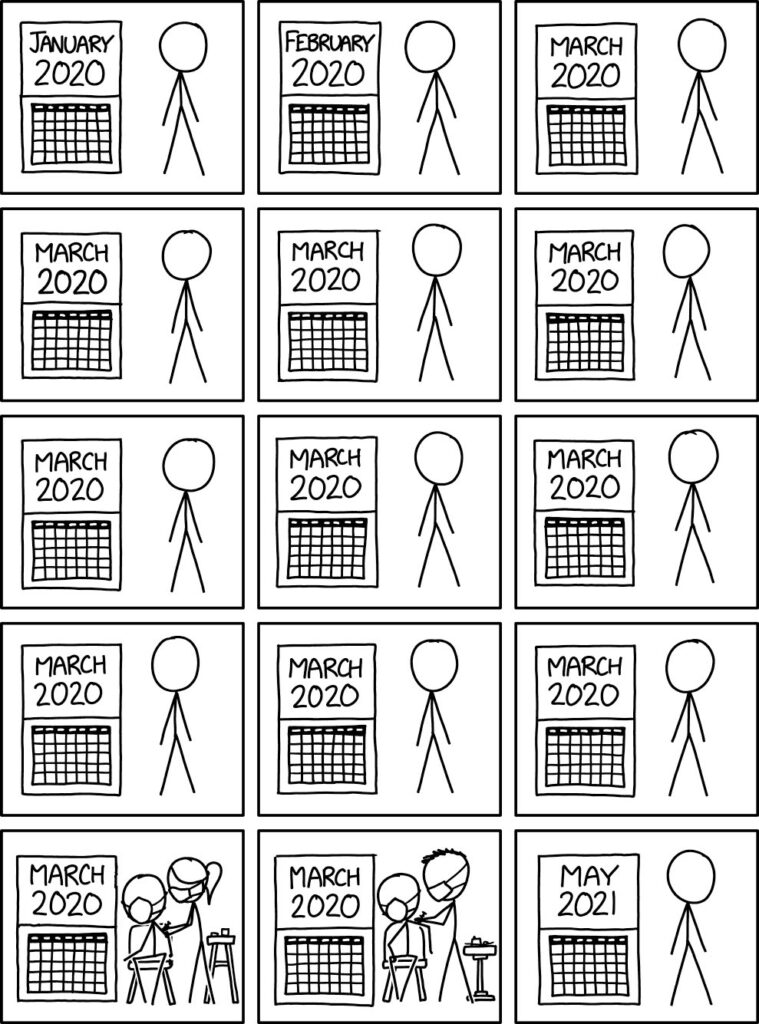 Ale bola to pozoruhodná skúsenosť. V lekárni, kde sme boli, bolo jedno okienko na registráciu a druhé miesto, kde dávali injekcie. Keď sme prišli na druhú dávku, stáli sme v rade na registráciu asi desiati, bieli, čierni, latino plus mínus na striedačku. Dali nám vypísať papiere, potom všetci čakali a potom nás začali volať do búdky. Všetci bieli išli prví. Čierna pani, ktorá na registráciu čakala tesne pred nami, ešte stále sedela na stoličke pred registračným okienkom, keď sme my s Mišom odchádzali už po 15 minútovom čakaní po injekcii. Prečo?
Zo zvedavosti som potom ešte pozerala, ako vyzerajú štatistiky.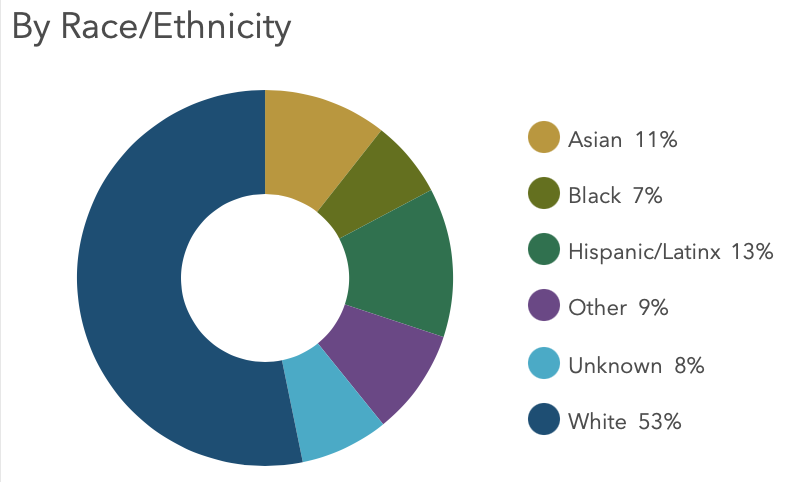 Skupiny Unknown a Other nie sú práve malé a môže v nich byť schované všeličo, ale čiernych obyvateľov je v NJ okolo 15% a hispáncov/latino okolo 21% (údaje z Census Bureau). Hmm?
Vedľajšie účinky sa dostavili po druhej dávke. Ja ako tak, unavená, trochu boľavá som jeden deň polihovala. Mišo si to užil s celkom vysokou teplotou. Teraz je na rade Kika. Onedlho bude mať 12 a skúsime prvú dávku stihnúť ešte pred odletom na Slovensko. Kubo si počká asi až do jesene.