Ráno sme zase zbalili kemp a cestou von z parku sme sa zastavili ešte pri vybalansovanej skale. Nebola to jediná zastávka, stáli sme aj vo Visitor Centre, lebo to už bolo zavreté, keď sme tri dni dozadu večer prichádzali a aj v dineri v Moabe. Kto povedal, že zmrzlinové milkshaky nemôžu byť na raňajky? Po troch nociach v pekelne horúcej diabolskej záhrade môžu.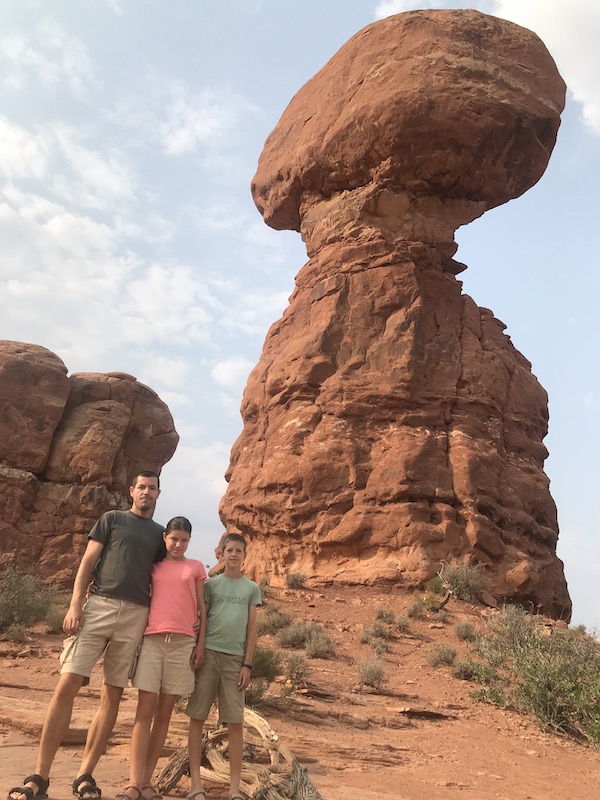 Z Moabu smer Arizona. Tento deň bol viac šoférovací. Na ďalekom americkom západe nie je všade signál pre mobilné telefóny, takže naše hudobné playlisty nie všade fungovali, ale presne na také situácie som mala stiahnutých zopár audiokníh. Vypočuli sme si poviedky od Roalda Dahla a kus Eragona of Christophera Paoliniho.
Krátke zastavenie na Forest Gump Point. Deti nepoznali referenciu, ale ochotne si zabehli. (Film sme si potom požičali z knižnice, keď sme sa vrátili do New Jersey. Bolo ho treba priebežne komentovať, ale páčil sa im.)
Do Monument Valley sme nešli. Chvíľu sme sa o tom rozprávali, Kika chcela zreprodukovať jednu fotku, ktorú tam máme s Mišom z jednej z predošlých návštev, ale nakoniec sme sa rozhodli pokračovať bez tejto zastávky.
Cestovali sme nielen v priestore, ale aj v čase. Deti veľmi pobavila navigácia, ktorá o 2:44 ukazovala, že nás ešte čaká 27 minút cesty a do cieľa prídeme 2:11.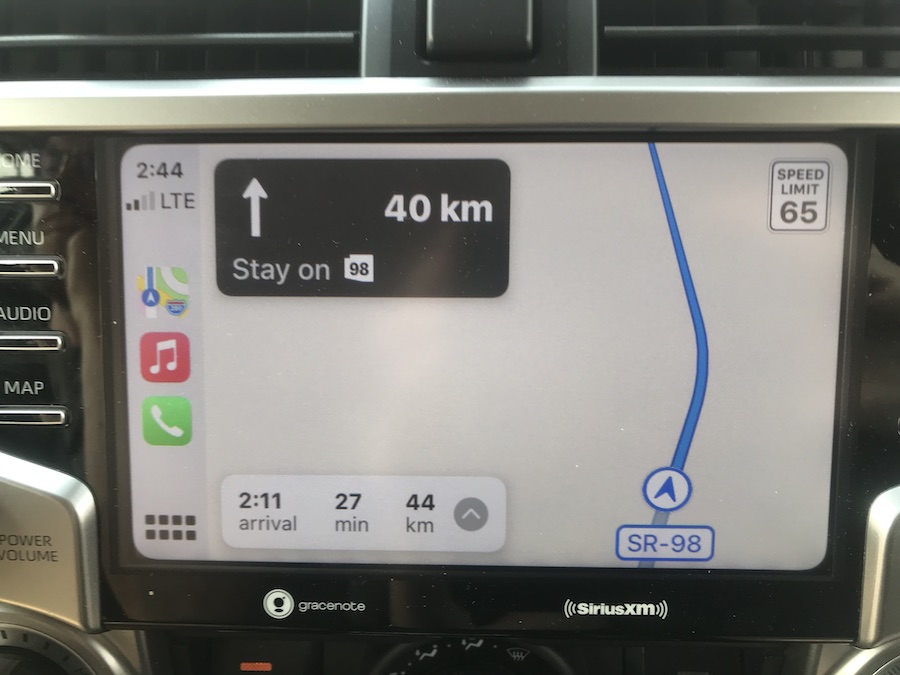 V Page bolo, ako inak, teplo. Skúsili sme čínsku reštauráciu, potom hotelový bazén (kým sa nám oprali všetky veci), nakúpili potraviny a išli pozrieť západ slnka na Horseshoe Bend. (Krásny Antelope Canyon, kde sme kedysi boli s Mišom na vlastnú päsť, sme ani nezvažovali, lebo tam dá dnes dostať len v rámci organizovanej tour.)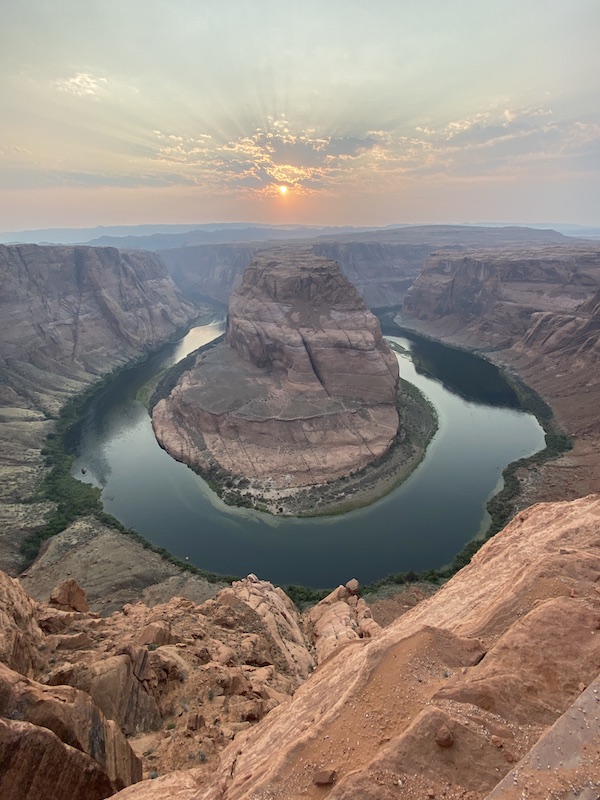 Okolo tohto miesta sme už išli dvakrát pri predchádzajúcich výletoch. Ale vyhliadka je asi kilometer od parkoviska a oba tie predošlé razy sme sa ponáhľali. Teraz do tretice, sme sa tam už išli aj pozrieť (a boli prekvapení, že dnes sa už vyberá vstupné – $10/auto).
Všimnite si farbu Colorada. Porovnáme o pár dní v Grand Canyone.
Večer Mišo ešte testoval Kubovu karimatku vo vani a našiel dierku. Zalepili sme ako sme vedeli, nafúkali a nechali cez noc odpočívať, že ráno zhodnotíme.