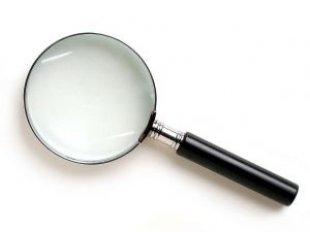 Milí moji, dnes to bude o vás, ktorí sem chodíte čítať. Aj keď ani nie tak o vás verných ako skôr o tých, ktorí sem zablúdia z vyhľadávača. Ono totiž keď pozerám na kľúčové slová a frázy, ktoré ľudia hľadajú a ktoré ich nasmerujú na môj blog, tak niekedy žasnem. Sú tam také očakávané – tie čo sa týkajú tehotenstva a pôrodu (vedú rôzne variácie na prasknutú maternicu a kontrakcie), recepty (koláče, zapekaný karfiol a mäsové guľky),…
Ale potom sú tam perly. Za posledné dva mesiace ma zaujali najmä tieto:
spatny ludia fotku nepotrebuju – nerozumiem, ale tento mesiac už trikrát
tazka praca zien a porody – pôrod je ťažká práca, ale to asi nie je to, čo daná osoba mala na mysli
sparatka s prichutou vyroba – hmm, veru si nepamätám, kedy som naposledy vyrábala špáratká, nieto ešte s príchuťou
komplikovany porod video so zlym koncom – také našťastie na stránke nemám
pohlavny akt v tehotenstve video – takéto u mňa tiež nenájdete (ale priznávam, v písanej forme som to spomenula)
nemam ziadnu schopnu fotku – to mi je ľúto, ale v tom prípade by viac ako surfovanie po internete pomohla návšteva fotoslužby
karfiol s kokosom – niekto má besné chute
male opice a ich vychova – žeby toto bolo na článok, ktorý som ešte nenapísala?
dají se kontrakce zaspat ? – pokiaľ si ich zaspala, tak ešte nešlo do tuhého
niečo o pôrode – nuž hej, aj takto sa dá hľadať
ako travia den deti v mongolsku – to naozaj neviem
liek proti natrhnutiu hradze pri pohlavnom styku – napadá ma len jeden: urýchlene zmeň partnera
pudel a pôrod – plánovala som niekedy napísať čo si myslím o tom, že buldogy musia rodiť cisárskym rezom, ale o pudloch neviem nič
tehotná žena prdí video – všetci prdíme, ale pozerať to na videu?
už rodím – ak ešte visíš na internete, tak Ťa môžem uistiť, že ešte nerodíš
ako dlho ma oddychovat zakladova doska? 28 dni – ???