Dnes s varovaním: toto bude naozaj o záchodoch a záležitostiach s nimi súvisiacich, takže ďalej čítajte len s tým, že momentálne vám táto téma neprekáža. Nechutné by to nemalo byť.
Pre účely tohto rozjímania západom myslím to, na čo sme u nás zvyknutí – záchod splachovací, pri ňom papier toaletný. Spadá sem aj USA, aj keď na tie ich záchody do polovice plné vody si treba na začiatku trochu zvyknúť (druhý deň menštruácie to po použití takéhoto záchodu vyzerá ako zahladzovanie stôp po vražde…)
Východ nemám síce veľmi zmapovaný, ale z toho, čo som videla za posledných pár dní: Nie je nezvyčajné, že na verejných záchodoch nájdete pár kabíniek so záchodmi, aké poznáme, a pár takých, čo majú dieru v zemi a vedľa nej dve stupaje. Bežné sú aj inštrukcie, aby ľudia nestúpali po keramických misiach v domnení, že sú na tom druhom type záchodu.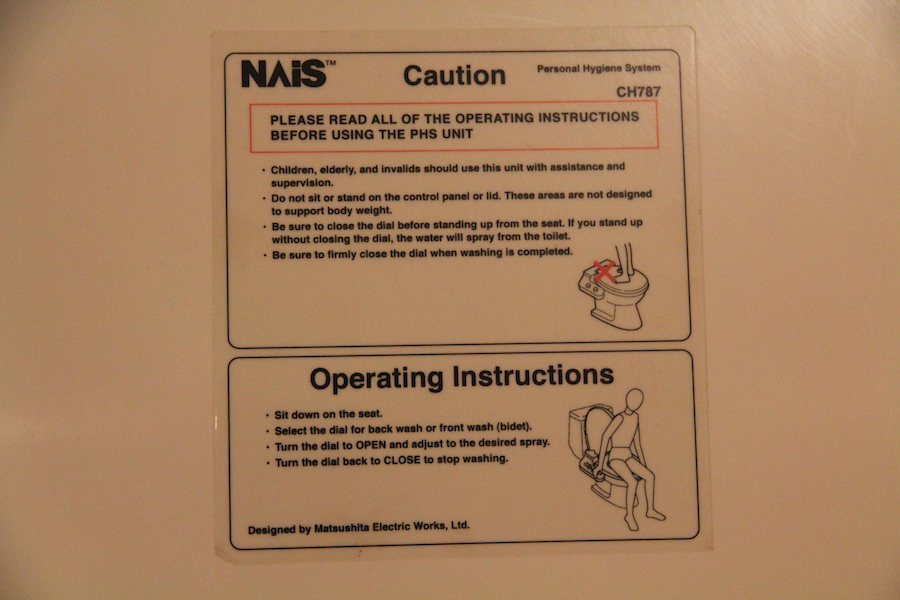 Takmer všetky kabínky majú vedľa záchodu ešte hadičku s vodou, akúsi ručnú sprchu.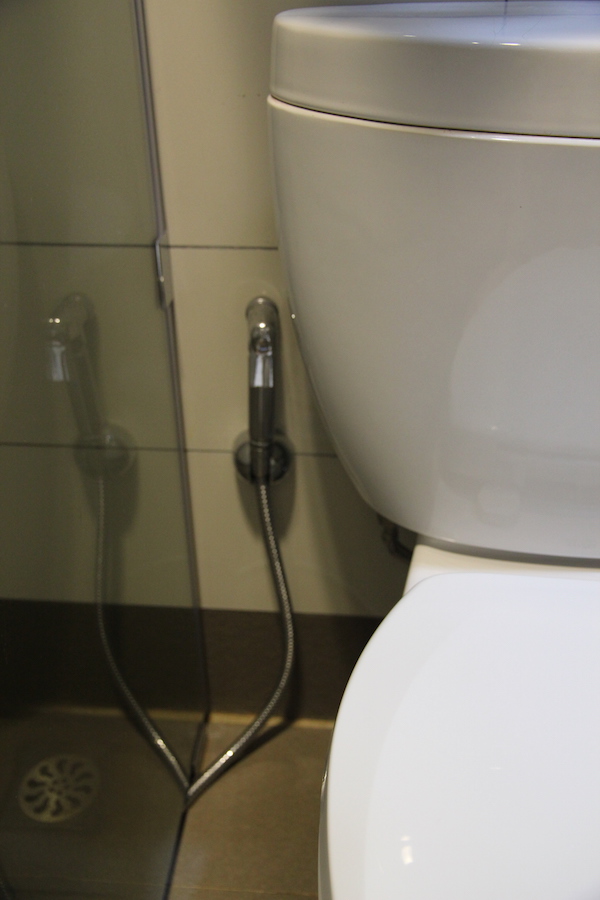 alebo dokonca so zabudovanými striekačkami (taký sme mali v jednom hoteli):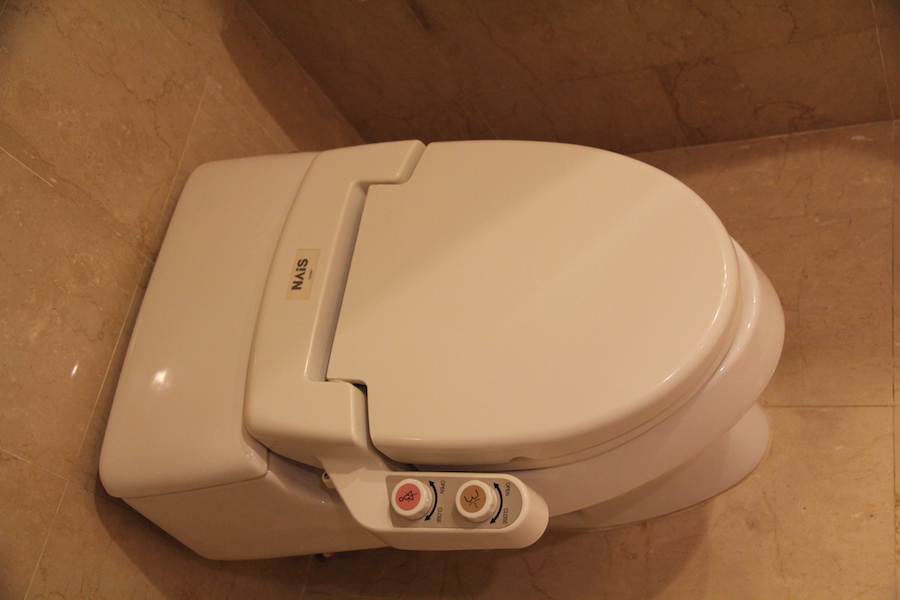 Ale nie je nezvyčajné, že tam nie je toaletný papier. Hadička fajn. Myšlienke oplachovania sa po použití toalety fandím. Ale čo potom? Obliekajú sa tí ľudia ešte mokrí? Alebo si každý nosí toaleťák so sebou? (Chýbal dokonca aj na platených záchodoch, kde sa mi zdalo, že by už teda fakt mohol byť…)
A čo si myslí človek odchovaný na záchode s ručnou sprchou (menštruujúca žena obzvlášť), keď príde na taký štadardný západný záchod? "To musia byť riadni humusáci, keď si to všetko iba porozotierajú po tele papierom…" ?!? Ja zase zostávam v pomykove tu, či už prídem na nie veľmi slušne vyzerajúce toalety (vtedy silno zvažujem, aké sú alternatívy a či to ešte trochu nepočká) alebo aj na relatívne slušné, kde je všetko mokré, akoby to tam niekto ostriekal požiarnickou hadicou – dlážka, steny, misa… a radšej sa nepúšťam do úvah, že akým spôsobom sa to namočilo. Toaleťák, samozrejme, nikde.
No a potom je tu ešte taká maličkosť, ktorá s tým (chýbajúcim) toaleťákom (asi) súvisí. Mám také podozrenie, že oni ani tie záchody nie sú zvyknuté na toaletný papier. Viem, to je vážne obvinenie. Dospela som k nemu tak, že sa mi (nám? Akurát ja som zhodou okolností bola vždy tá, kto bol práve pri tom.) podarilo upchať už dva záchody na dvoch rôznych hotelových izbách. Nebolo to vtipné. Oba razy to vyžadovalo polnočnú komunikáciu s recepciou a návštevu údržbára (raz prišiel profík so zvonom a raz mlaďas bez zvona, ktorý sa vyškerený zavrel v kúpeľni a podľa zvuku striekal do záchodu tou ručnou sprchou plným prúdom, až kým neprerazil. Kúpeľňa potom pripomínala tie mokré verejné záchody…)
Zatiaľ nemám traumu, ale teda do každého nového záchodu vchádzam s ostražitosťou, vlastným papierom a veľmi nízkymi očakávaniami.