Warren Buffett o daniach pre najviac zarábajúcich
kde deti spia – fotky miest (nie všetko sú to totiž izby) a detí, ktoré tam spia. Ale tie fotky detí sa mi zdajú veľmi divné. Neprirodzené. ďalšie fotky a trochu info tu
úmrtnosť tehotných žien a čerstvých matiek podľa krajín (2008)
antikoncepcia a náboženstvo (Pakistan) –
Plánovanie rodiny, pokiaľ sa robí rutinne, je zlé a proti-islamské. Ak žena natrvalo nemôže potom otehotnieť, tak je to škodlivé a ilegálne…

Zakaria hovorí, že chudoba nie je dôvod, prečo nemať deti. Odkazujúc sa na Korán, hovorí "Boh dá, čo treba, a nikto nebude hladovať. Vo svätom Koráne sú jasné inštrukcie, kde Alah hovorí, 'Dávam vám jedlo a dám jedlo vašim deťom. Jedlo nie je vaša zodpovednosť ale Alahova.'"  … Ale v Pakistane 38 percent detí pod 5 rokov váži menej, ako by mali, a podľa vládnych dát, matky sú bežne podvyživené.

Mufti dodáva, že Západ zašiel s modernou antikoncepciou príliš ďaleko tým, že odstránil obavy žien z otehotnenia a tým odstránil aj ich sexuálne zábrany. V Pakistane, "ak odstránite ženin strach," hovorí mufti, tak bude náchylná sa správať zle "a previní sa voči Bohu."

… vzdelanie pre mladé dievčatá je jednoznačne najlepšia stratégia, ako znížiť vysokú pôrodnosť v krajine a dosiahnuť menšie a zdravšie rodiny.
ako Američania trávia čas – priemerný deň podľa American Time Use Survey 2010; Najviac ma zaujali tieto tri položky: práca, tá sa mi zdala časovo malá, ale ak je to priemer za celý týždeň a všetkých ľudí vrátane detí, dôchodcov a nezamestnaných, tak by to dávalo zmysel; nakupovanie: tá sa mi zdá veľmi veľká… keď si zvážim, koľko my trávime nakupovaním zarátajúc aj čas online; a pozeranie televízora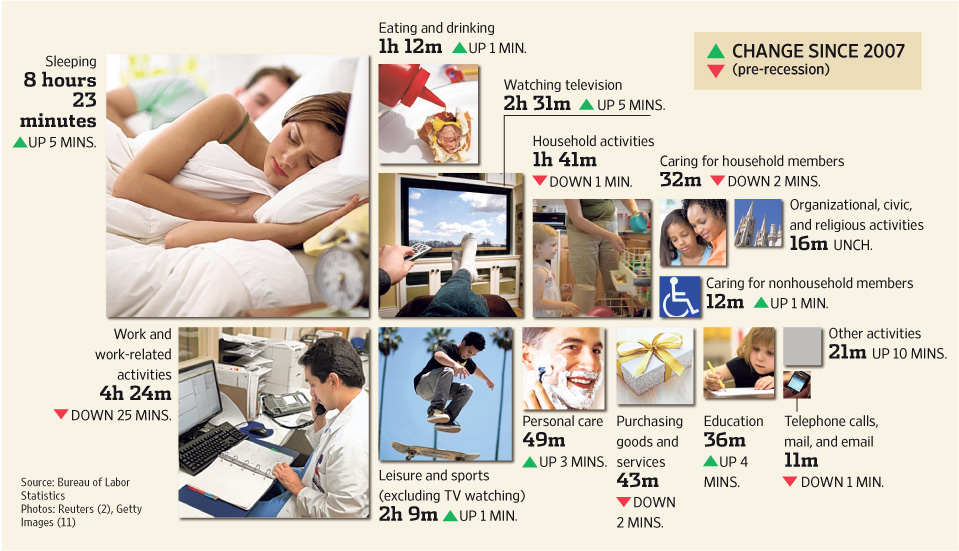 hladomor v Somálsku (ktoré má 9 a pol milióna obyvateľov)
V Somálsku je 3.7 milióna ľudí v stave ohrozenia, 3.2 milióna potrebuje okamžitú život-zachraňujúcu pomoc… V piatich oblastiach krajiny je oficiálne hladomor a zvyšok južného Somálska môže byť rovnako postihnutý v najbližších šiestich až ôsmych týždňoch.