Deti nám zatiaľ stále chodia do školy (klop, klop na drevo). Kubo každý deň, Kika každý druhý. V oboch školách už boli pozitívne prípady, ich kontakty dali do izolácie a ide sa ďalej. Stredná škola v našom meste už bola zavretá na dva týždne, lebo mala naraz viacero prípadov, potom ju otvorili a zrovna dnes ju zavreli znovu, tentoraz až do vianoc.
Sledujeme dianie aj v Kikinej a Kubovej slovenskej škole, s ktorou sme v kontakte. Tam sa Kikina trieda už nejaký čas učí z domu, lebo je to druhý druhý stupeň, a dnes prišlo oznámenie, že osobne pôjdu do školy najbližšie až po vianočných prázdninách. Kubova slovenská trieda bola ešte do minulého týždňa osobne, ale teraz sú tiež na diaľku, lebo boli v kontakte s pozitívne testovanou osobou.
A popri tom sledujeme správy, ako sa nedokážu premiér s ministrom školstva dohodnúť. Určite som zaujatá, keďže mám doma dve školopovinné deti, ale myslím, že aj keby som nemala, tak školy by som považovala za jednu z vecí, ktorá má byť otvorená, ak to len aspoň nejako ide. Nech sa lokálne alebo po triedach zatvoria keď treba, ale nechať slovenské deti na druhom stupni a na stredných školách plošne tak dlho doma je veľmi zlé. Podmieňovať otvorenie testovaním, ktoré školy nemajú veľmi ako organizovať a štát im v tom nepomáha? To je scestné a škodlivé.
V októbri som písala, prečo sa mi plošné testovanie nezdalo ako dobrý nápad. Testovanie prebehlo, odhalilo veľa pozitívnych ľudí, čo bola skutočne dobrá vec. Ale je na mieste otázka, prečo je potom Slovensko teraz na tom ešte horšie ako vtedy? Pretože to, čoho je na Slovensku (a inde vo svete) málo, je dohľadávanie kontaktov.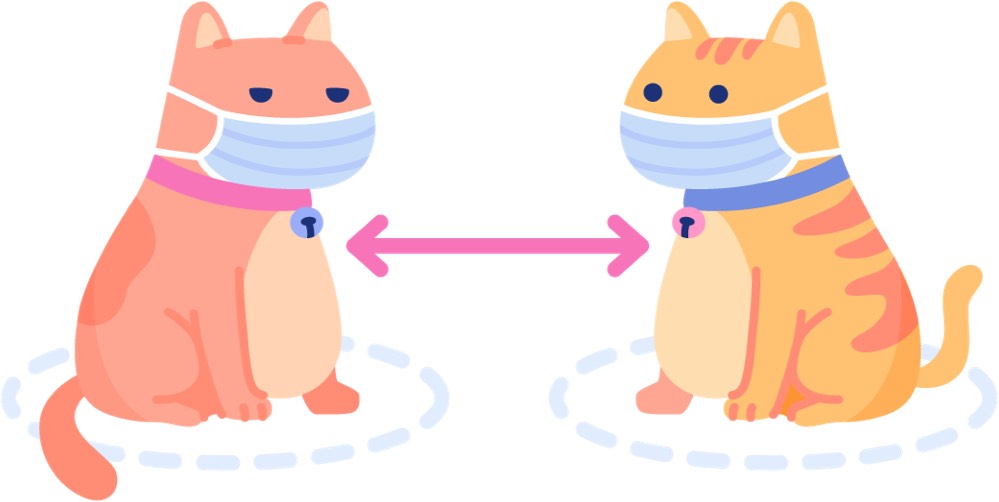 Dnes v správach minister zdravotníctva povedal, že naše jediné riešenie je masívne testovanie plus lockdown. Dohľadávanie ani nespomenul. Zabudol? Testovanie v kombinácii s lockdownom je ako nechať pacientovi spraviť vyšetrenia, ale prečítať si iba polovicu jeho výsledkov a pre istotu ho poslať na drastickú operáciu. Bez dohľadávania kontaktov je testovanie oveľa menej prínosné, ako by mohlo byť. A plošný lockdown buď bezzubý alebo príliš prísny, podľa toho, ako tvrdo sa ho rozhodnú spraviť (to vraj povedia až zajtra).
Ono sa zjavne nejako tie kontakty dohľadávajú, napr. aktuálne tá Kubova slovenská trieda. Ale veľa ich stále "preteká cez prsty" a nevyzerá, že by boli tie, ktoré sa podarí dohľadať, poriadne izolované. (To by sa dalo docieliť povedzme finančnou motiváciou ostať doma alebo, ak to nepôjde inak, udelením pokuty.)
Úrady verejného zdravotníctva majú práce vyše hlavy, ale na dohľadávanie kontaktov predsa netreba zdravotníkov. Máme call-centrá, ktoré by sa dali zapojiť (napr. tie ktoré súvisia s cestovným ruchom…) a ktoré majú skúsenosti so slušným jednaním s ľuďmi. Zamerať sa na spätné dohľadávanie, keďže väčšina ľudí sa nakazí od malého počtu šíriteľov. Vysvetľovať ľuďom (a niekde dostupne, jasne a podrobne zverejniť), ako majú sami upovedomiť svoje kontakty, ak majú pozitívny test. Vysvetľovať, koho počítať ako kontakt. Kolega v spoločnom open office? Deti, ktoré sa spolu naháňajú vonku?
Bez dôsledného dohľadávania kontaktov, ich poriadnej izolácie a premysleného logického ("zubatého") plánu, aké opatrenia majú za akých podmienok platiť, to bude aj ďalej chaotické prepínanie medzi rôznymi variantami lockdownu a testovaním, ktorého informačnú hodnotu nevyužívame naplno.
Vakcíny sú už na ceste, ale ešte si na ne pár mesiacov počkáme. Počas tých pár mesiacov to bude ťažké a ešte aj zaočkovaný človek môže vírus ďalej šíriť, čiže potrebujeme plán až do doby, keď bude dostatočne veľa ľudí zaočkovaných.
Winter is coming a ľudia majú všetkého plné zuby. To nie je dobrá kombinácia.