Poznáte to? Na nejakej akcii sa rozdávajú tričká. Majú veľké, stredné, malé… a všetky sú pánske. Ešte som asi nezažila, aby niekde pri takejto príležitosti mysleli aj na ženskú polovicu ľudstva.
A oni tie veľké rovné tričká nie sú zlé, dajú sa použiť na spanie, na športovanie a čo ja viem čo ešte, ale neoblečiem si ich na bežné nosenie, do školy… Cítim sa oveľa lepšie vo veciach, ktoré mi sedia. A tak sa som si povedala, že zopár z nich skúsim prerobiť.
Tu je jedno z nich: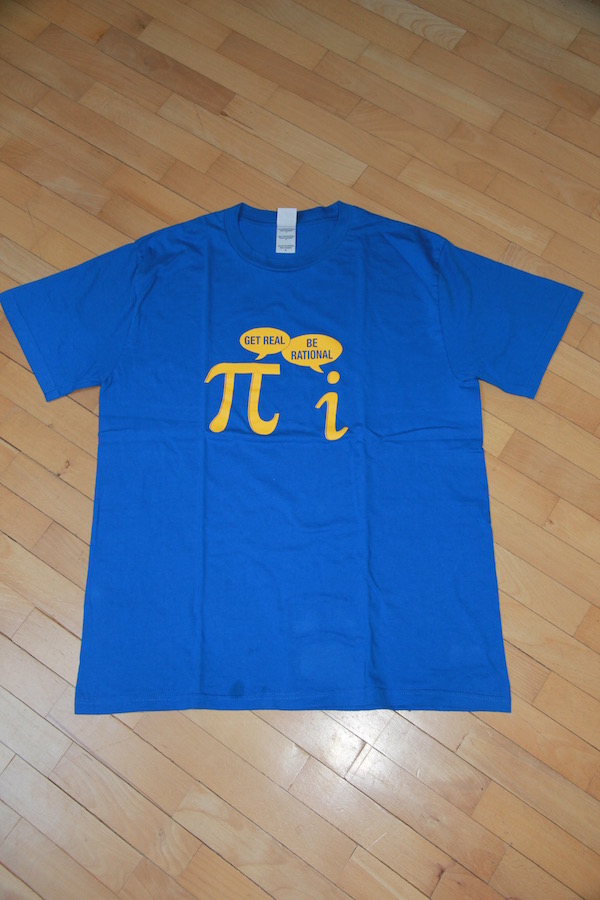 Priložila som svoje obľúbené tričko: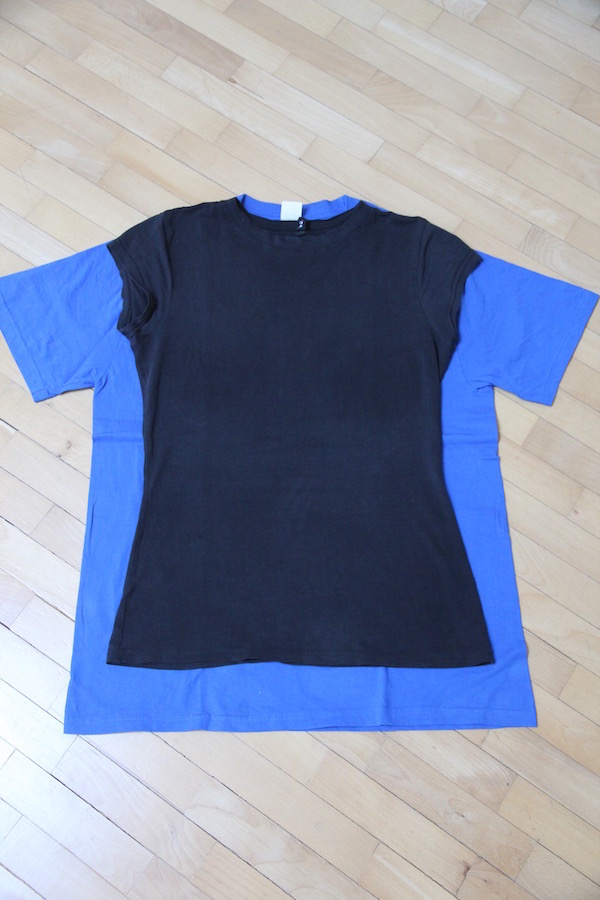 Spodok a boky som obkreslila. Naznačila som si, kde končia plecia a začínajú rukávy na čiernom tričku a rukou potom dokreslila na modré tričko oblúky.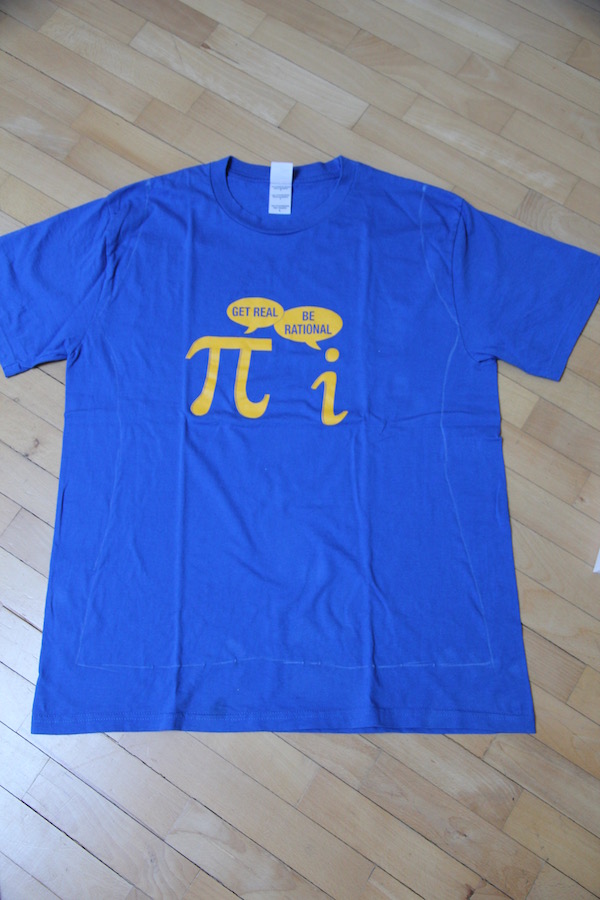 Rukávy som si obkreslila na konce rukávov, aby som mohla využiť už hotové zakončenia. A všetko som vystrihla.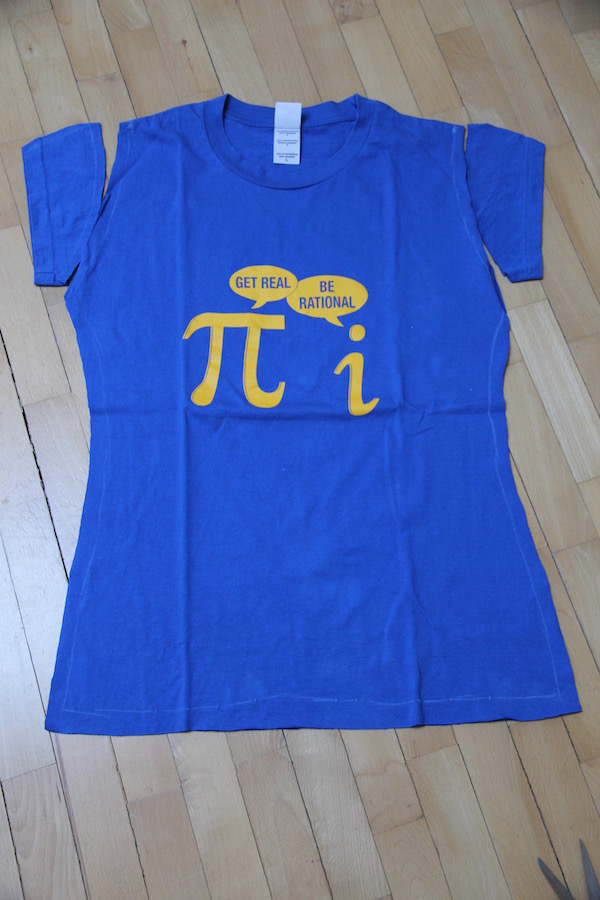 Potom už len všetko obšiť a pospájať.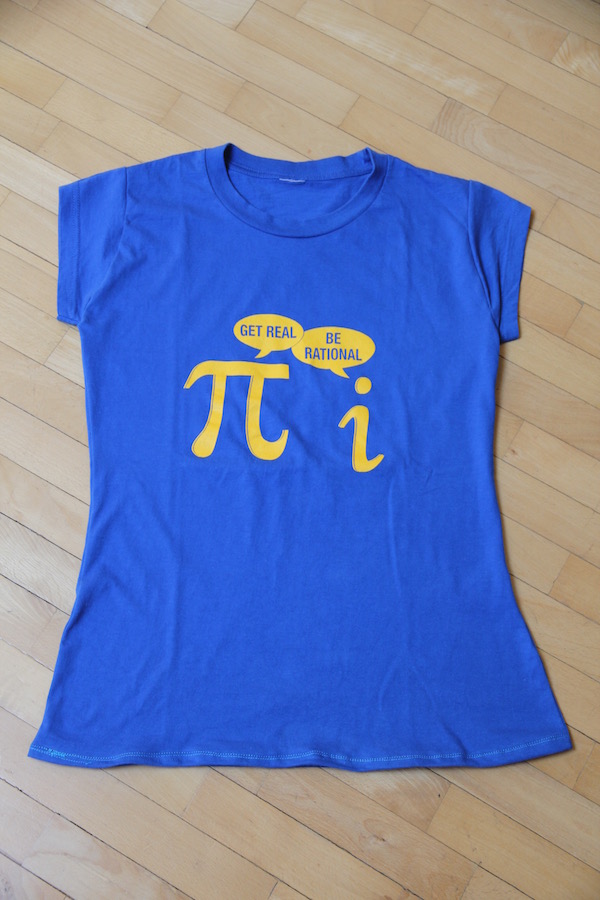 Nie je dokonalé, ani úplne symetrické, nechcelo sa mi upravovať golier. Ale výrazne lepšie ako predtým.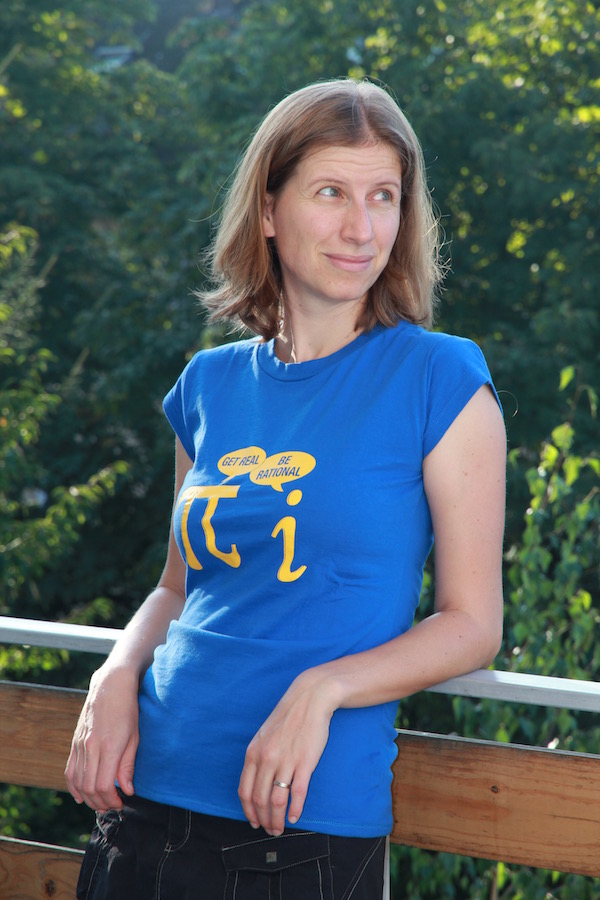 Keď som robila druhé, už sa mi aj rukávy podarilo prišpendlíkovať správne na prvýkrát…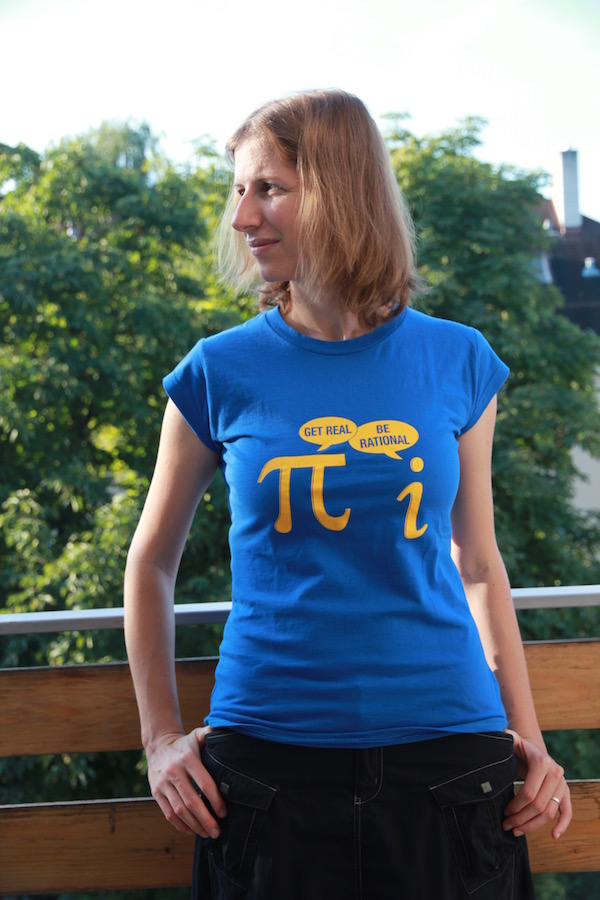 A keď už o šití, tak ešte dva nedávne projekty. My sme si totiž v Amerike s Mišom zvykli spávať pod jednou veľkou spoločnou perinou. Tak sme si takú kúpili aj po návrate na Slovensko spolu s jednou sadou obliečok. Akurát sme nemali druhú sadu na výmenu, keď sa obliečky prali a aj keď som občasne pozerala v obchodoch, už sa mi nepodarilo nájsť takú, ktorá by sa mi páčila a zároveň mala správny rozmer.
Tak som kúpila látku (lepšie povedané dve látky) a obliečky ušila. (Tá červená, čo na fotke vyzerá do ružova, je v skutočnosti úplne červeno-červená.)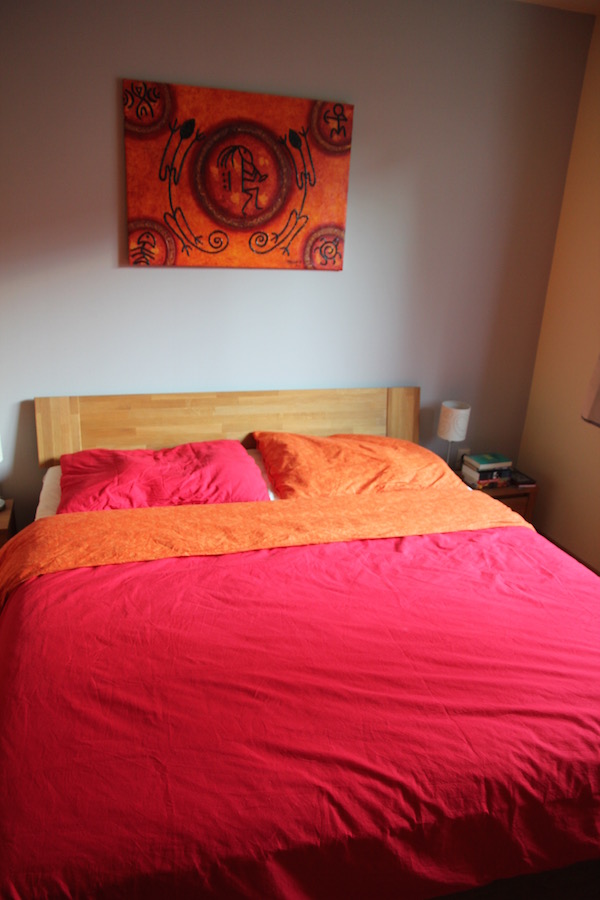 Jediná komplikácia v tomto prípade boli gombíkové dierky. Chvíľu som aj zvažovala, že zapínanie bude na šnúrky, ale potom som spravila zopár pokusov na kúsku zvyšnej látky a keď začali vyzerať ako-tak použiteľne, tak som zaťala zuby a išla do toho. Dopadlo to celkom dobre.

A druhý projekt – peračník. Môj starý ešte z vysokoškolských čias toho už preskákal hodne. Po oboch stranách už má diery a vysýpa mi svoj obsah do tašky. Pri nakupovaní Kikiných potrieb do prvej triedy som pozerala, či nejaký podobný nenájdem, ale bezúspešne. A tak po rukávoch a gombíkových dierkach prišla ďalšia výzva – zips.
Neštudovala som teóriu, išla som na to tak intuitívne a dopadlo to fifty-fifty. Jeden koniec dobre, druhý trochu divne. Ale peračník je funkčný a kým doslúži, tak sa možno doučím aj ten zips.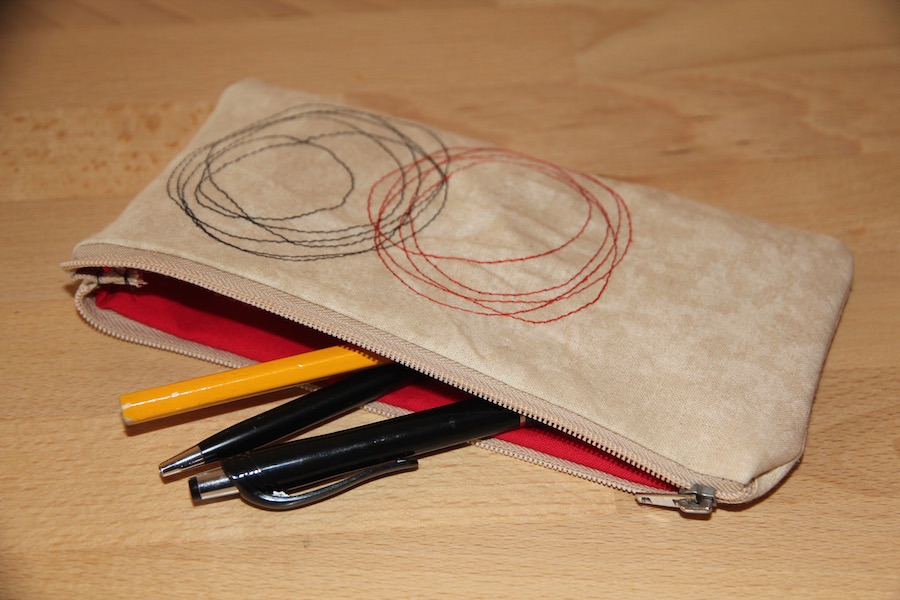 Kto má nejaké iné zaujímavé letné výtvory?