Ráno sme poslali Miša opäť behať, kým sme my pobalili kemp.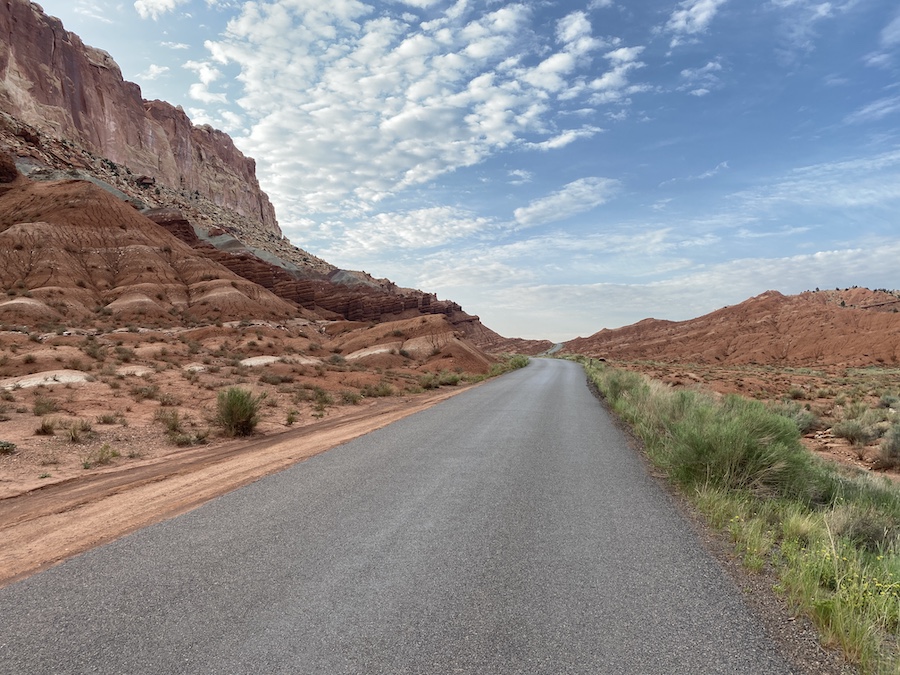 A potom sme sa z Fruity pobrali do Moabu – mestečko medzi dvoma parkami: Canyonlands a Arches. Moab bol v skutočnosti trochu zachádzka zo smeru, z ktorého sme prichádzali, ale potrebovali sme benzín a obed (v Moab diner, samozrejme, že aj so zmrzlinovými milkshakami).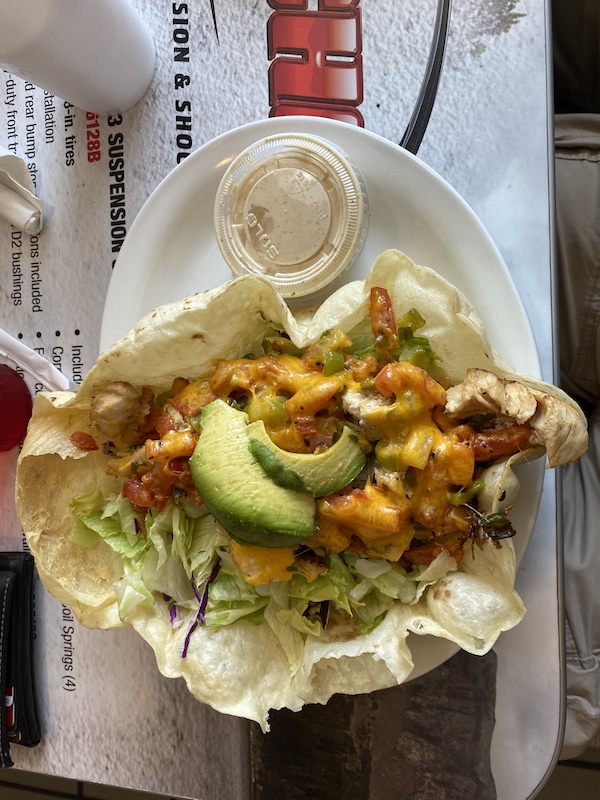 A potom už do krajiny kaňonov, do časti Island in the Sky.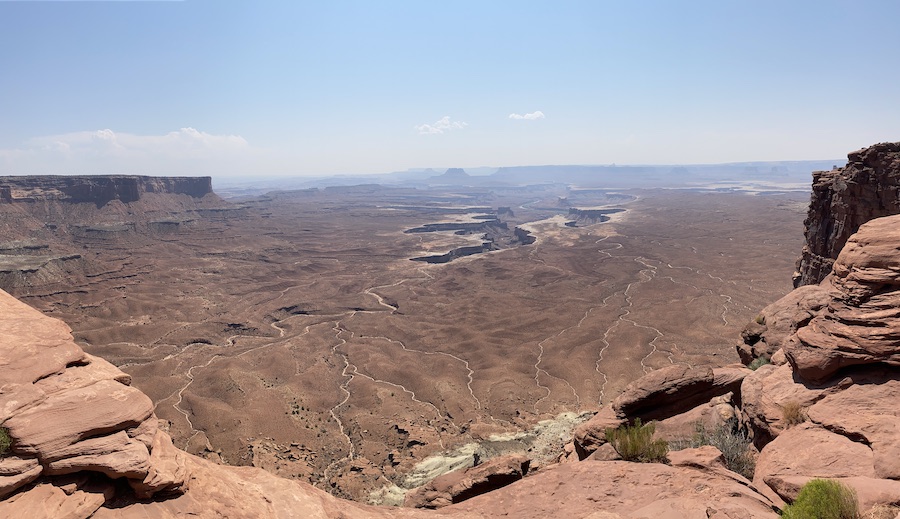 Opäť sme si vzhľadom na teplotu (skoro 40 stupňov o štvrtej poobede) vybrali krátky výlet – po kraji útesu na koniec sveta (Grand View Point).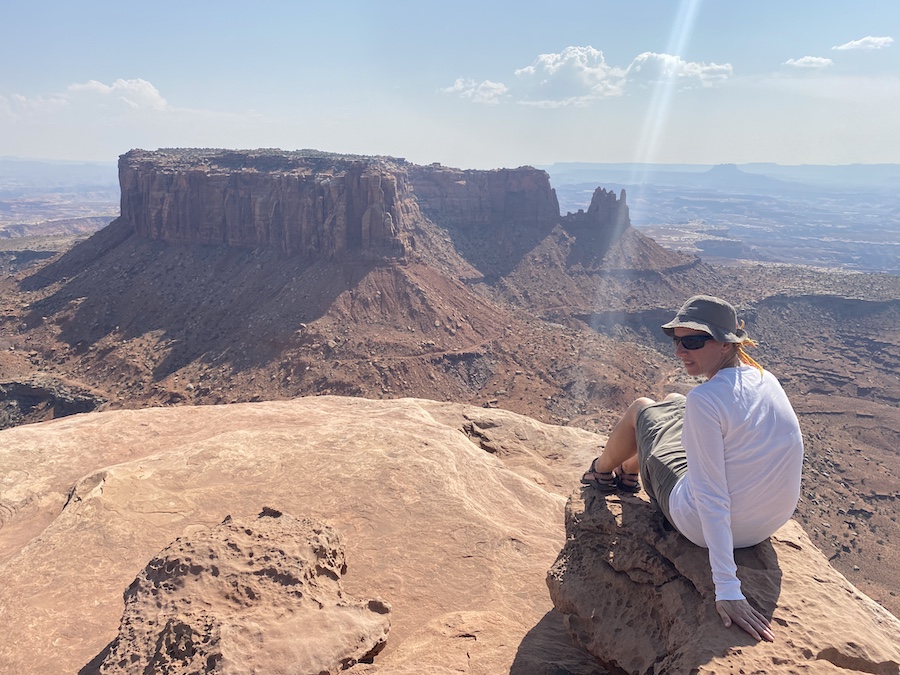 Kúsok odtiaľ je aj iný park s veľmi vhodným menom – Dead Horse State Park. Bez suchých vtípkov sa to nezaobišlo.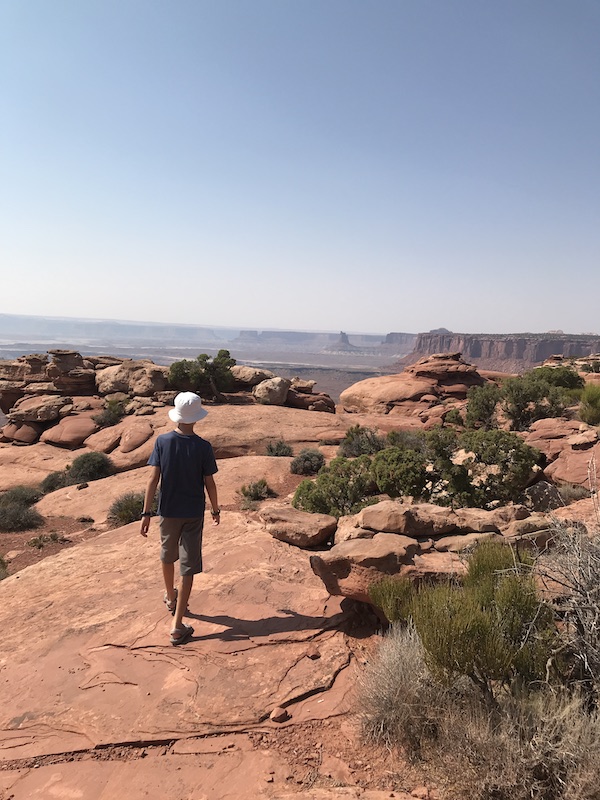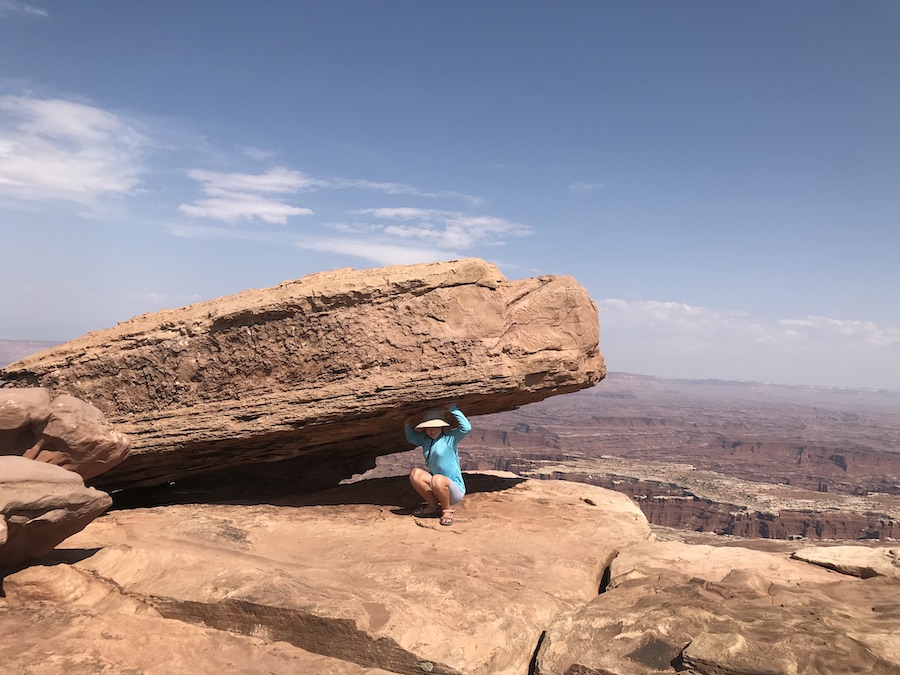 Potom ešte raz zachádzka do Moabu, tentokrát pre potraviny na najbližšie dni (nechceli sme ich kúpiť už na obed a nechať potom variť v aute v Canyonlands) a odtiaľ na opačnú stranu, do parku Arches. Stany sme stavali rýchlo za šera, aby sme stihli rangerský talk. Tentokrát o tme v noci a o mesiaci a ich vplyve na zvieratá a ľudí. Po talku sme ešte chvíľu pozerali padajúce Perseidy. Veľa lepších miest ako Arches na to nie je, lebo jednak tam býva väčšinou jasno a dvak nie je tam veľa svetla. Arches a Canyonlands sú (naschvál) dva z najmenej "civilizovaných" parkov: žiadne hotely, žiadne reštaurácie, žiadne autobusy, v noci hviezdnatá obloha.